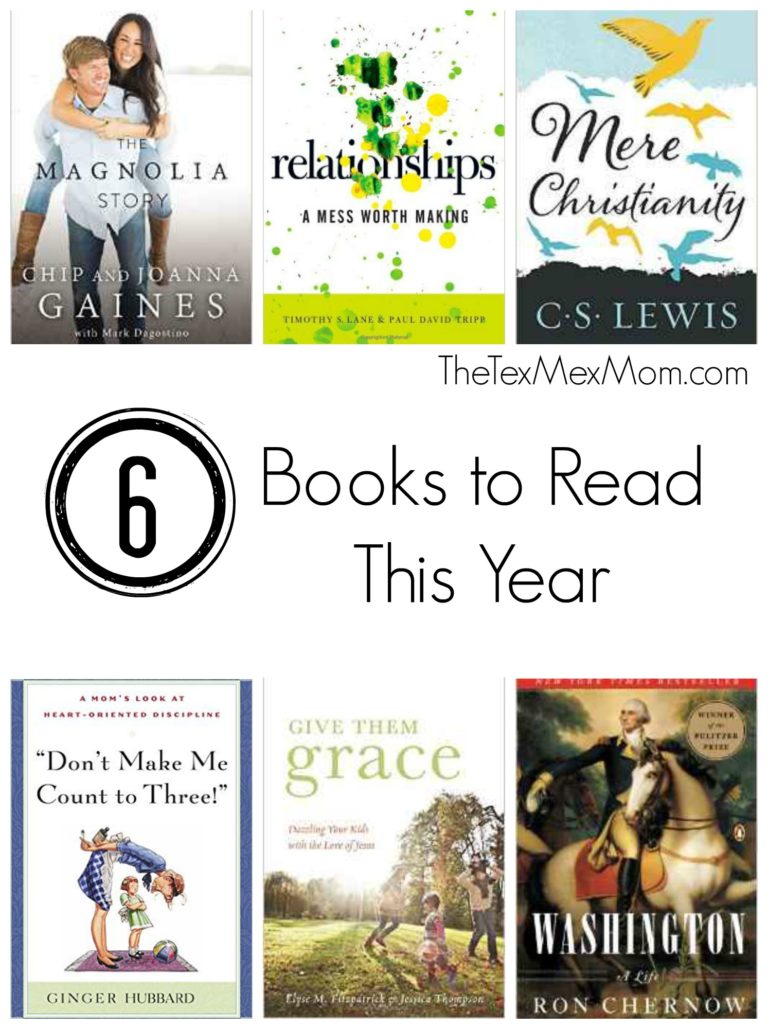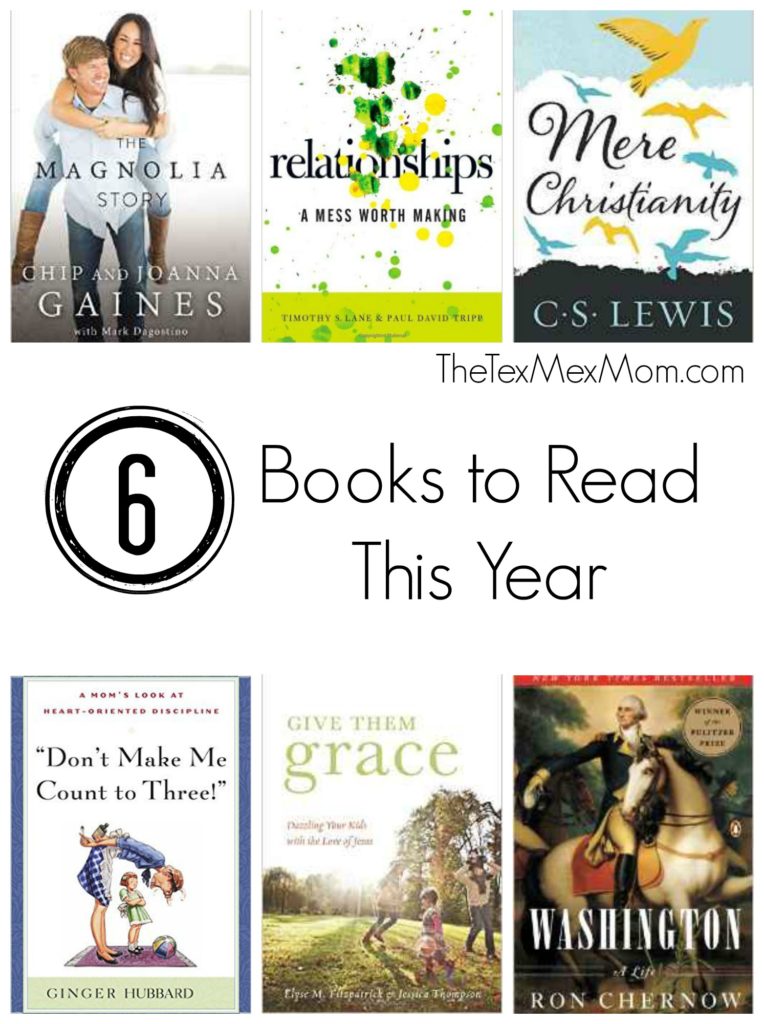 ~ This post may contain affiliate links ~

Hi friends!
While thinking through my goals for this year (which I will be posting about soon) I came up with a list of must-read books. I wasn't as faithful reading last year as I would have liked and I'm hoping to improve – (plus we just canceled our Netflix so that's probably going to help a lot haha!) I would like to read at least one book every month and I'm starting with these six:
My sister Esther gifted me this book for Christmas. I'm super excited to read it because I LOVE the Gaines from everything that I've seen on their show. I hope to visit Magnolia/the Silos sometime this year too as it's only about two hours away from where we live.
Relationships: A Mess Worth Making
I don't know all that much about this book but have heard it's really good and the title intrigues me.
I've been meaning to read this book for forever! I don't know how many times I've started it but then gotten side tracked. I finally decided that this is the month that I will read the whole thing.
Well, I say read, but I actually have been listening to some of it on audio book. I used to never do that but I just recently realized that you know what, if that's what it takes for me to have time to get through a book, then so be it! It's great because I enjoyed listening to quite a few chapters one evening this week while cleaning up my house!
Yeah… this one was on my list last year. Haha don't judge. But this year I am determined to read it – it's coming in the mail this week and is next on my list once I finish Mere Christianity. I've heard so many good things about it.
This is a parenting book that I skimmed before Caleb was born… so almost three years ago now. I remember that it was good, but back then it was all theory since I wasn't even a parent yet ha! So, I really need to read it again.
I've been wanting to read more biographies about past US presidents and I figured Washington would be a good place to start haha. I've read some great reviews about this particular biography and am looking forward to picking it up from the library one of these days. If you've read it I'd love to know what you thought about it!
And… a bonus book, because I forgot it when I was making my list earlier…
How to Win Friends and Influence People
My husband and I started reading this book together last year and we are planning to review what we've read and finish it this year! It's a best seller for good reason – the author really understood people.
What books are on your to-read list this year? Have you read any of the ones on mine? I'd love to hear from you in the comments! 🙂
Save