Grocery pickup at ALDI vs. Walmart – which is better? Let's take a look at the pros and cons of each.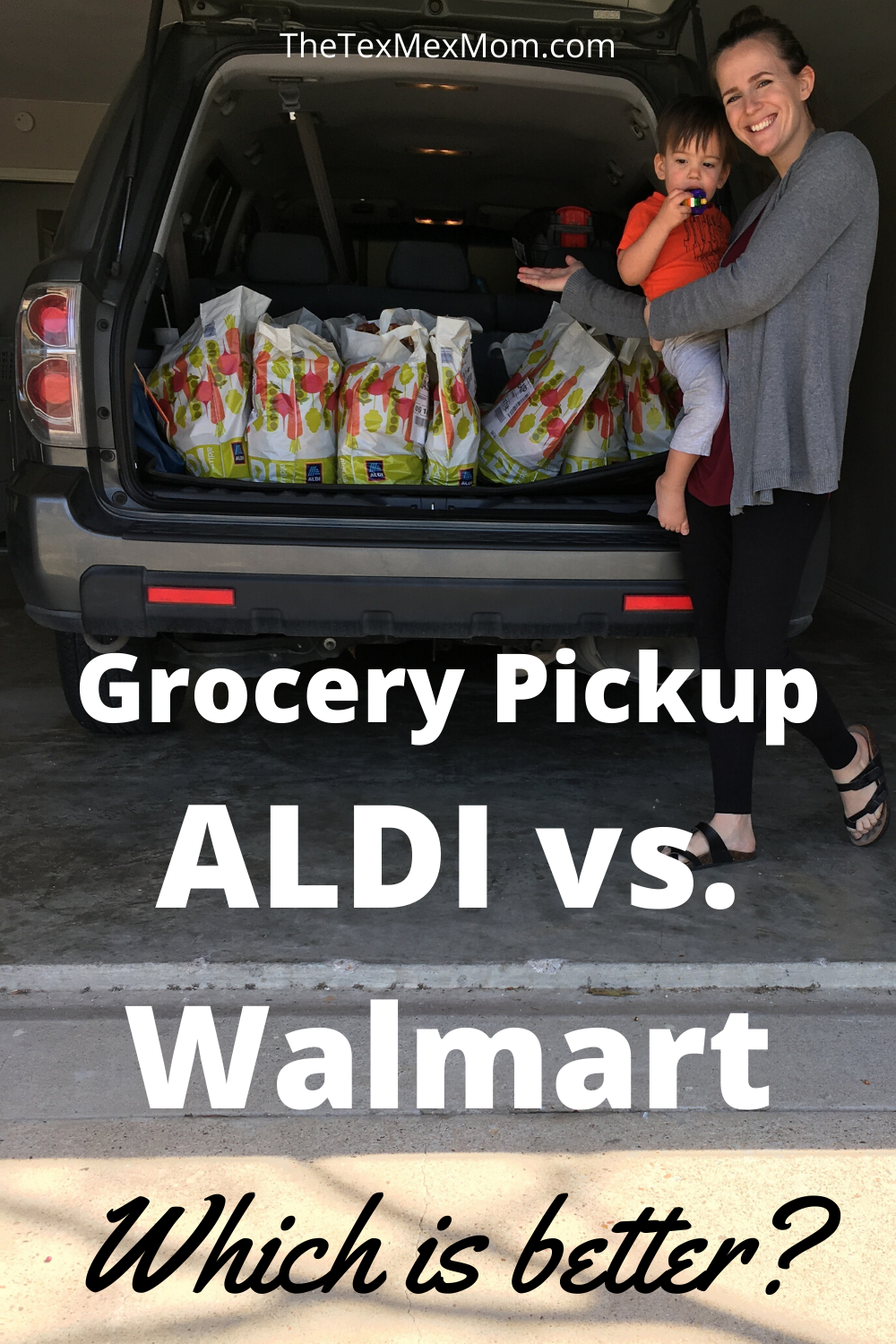 As you know, I have been using ALDI's curbside pickup service for quite a while now. ALDI is my favorite grocery store and has really helped me save money on groceries over the years.
However, ALDI doesn't carry everything I need, so I alternate using their pickup service and the grocery pickup at Walmart.
Now that I've been using both grocery pickup services for quite some time I thought it would be fun and hopefully helpful to compare grocery pickup at ALDI vs. Walmart. I definitely think there are pros and cons to both of them!
Pros and Cons of Grocery Pickup at ALDI
Pros:
I love the using the Instacart app for ALDI's curbside pickup! It gives me direct communication with the shopper as they shop. They'll ask me to approve any replacement items and will often check if there's anything else I want to add last minute. It definitely makes the whole process really easy.
I also love that the shopper is almost always ready with my groceries the minute I pull up. I'll often see them walking out as I pull in. Yay for no wait time!
Cons:
If an item you ordered is unavailable they will ask if you want a replacement but don't give you the original cheaper price if the replacement is more pricey.
I've recently noticed that ALDI has higher prices when you order online and the deals from the weekly ad aren't always available either.
There is a $1.99 fee for ALDI's curbside pickup.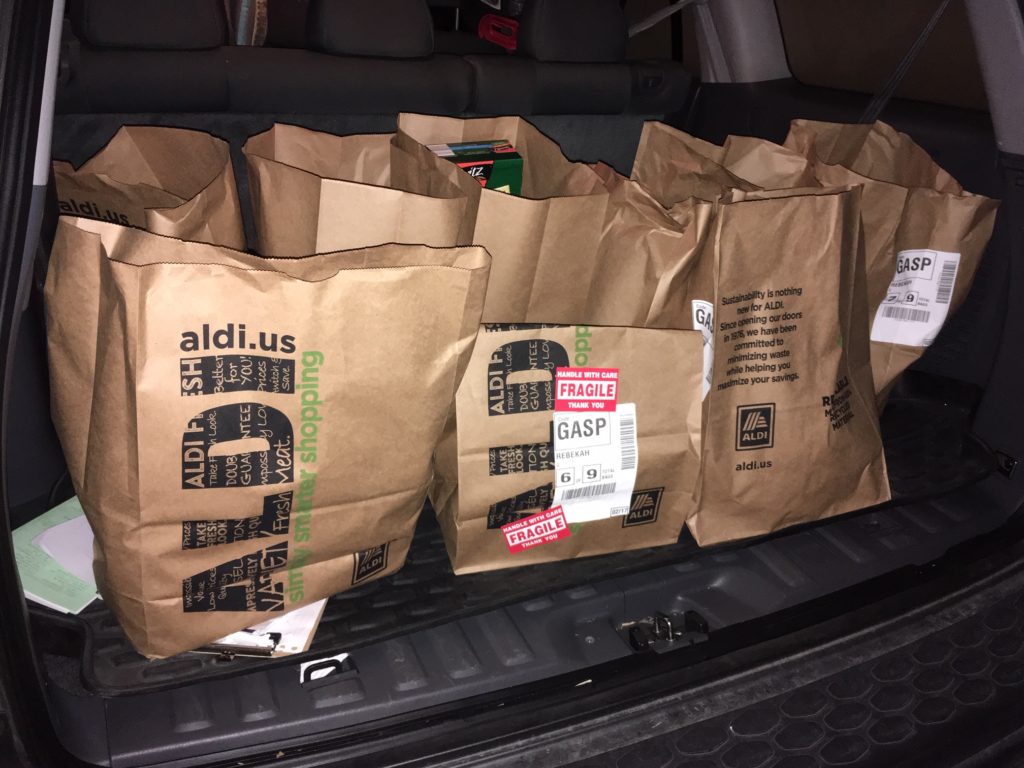 Pros and Cons of Grocery Pickup at Walmart:
Pros:
If an item is unavailable Walmart will often replace it with a better item (or a larger quantity) for the same price.
As far as I can tell their online prices are the same as in store. (Someone correct me if I'm wrong about this!)
Walmart grocery pickup also has random perks which are fun, like a holiday bag at Christmas time filled with coupons and samples.
Cons:
You don't have direct communication with the shopper, so you can't approve or decline replacements ahead of time, add items after the cut off time, etc.
The wait time to pick up your groceries is longer than at ALDI, though it's still always been relatively quick for me.
You can decide whether this is really con or not, but I find it easier to overspend at Walmart, even when I'm ordering online. I guess I'm easily tempted when there are a million yummy options, ha!
So, what do you think about grocery pickup at ALDI vs. Walmart? Which is better? Let me know in the comments below!