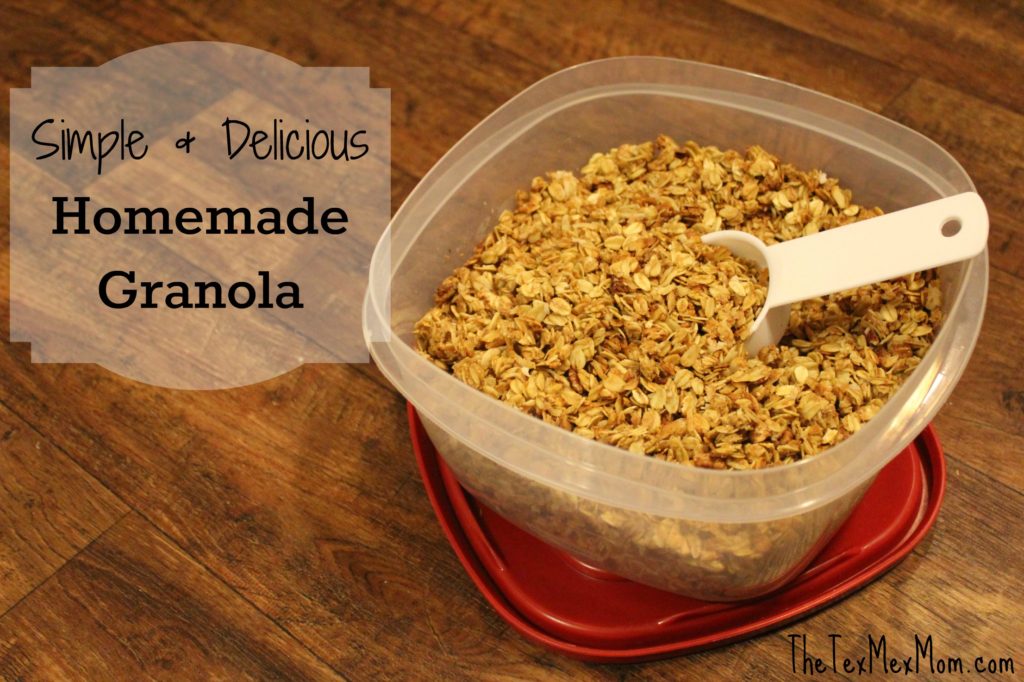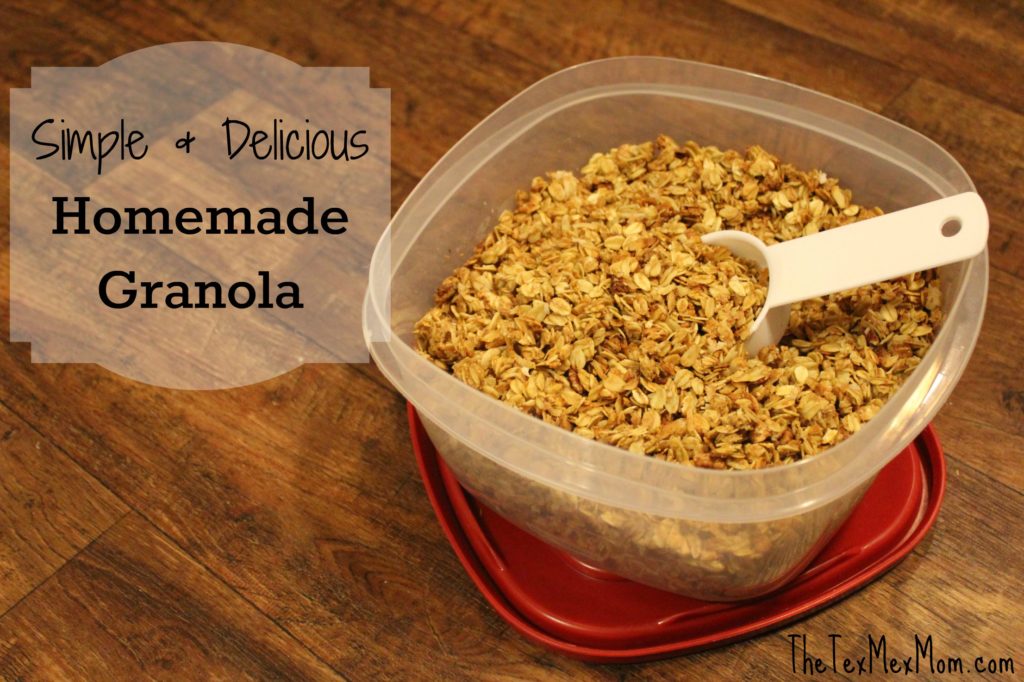 Hi there! 🙂 I've been really into homemade granola lately. It's such a great way to start the day, especially when it's paired with my homemade Greek yogurt.
This recipe for homemade granola is super simple. I love it just how it is but it's also a great starting point for you to add whatever else you like in your granola: dried fruits, other kinds of nuts, sunflower seeds, etc.
I hope you enjoy it as much as I do!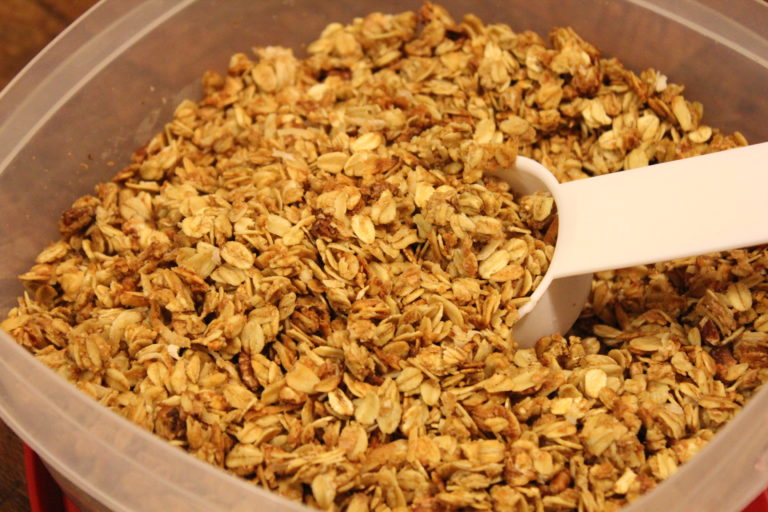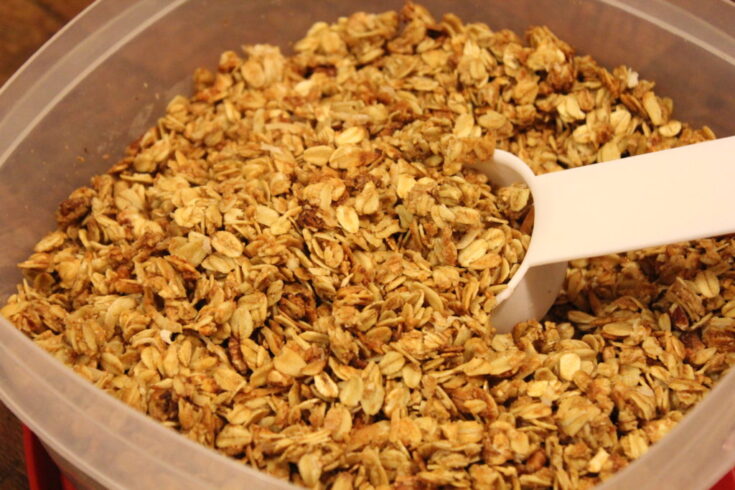 Homemade Granola
Ingredients
12 cups rolled oats
1 cup wheat flour
1 cup wheat bran (can omit if you don't have it)
1 cup dry milk
1/2 cup brown sugar
1 cup pecans, coarsely chopped
2/3 cup sweetened coconut
1 tsp. salt
1 cup oil
1 cup water
3/4 - 1 cup honey
1 1/2 tsp. vanilla
Instructions
In a large bowl, combine all dry ingredients.
In a separate bowl, combine wet ingredients, then add to the dry mixture, stirring well.
Spread mixture out onto 4 greased baking sheets.
Bake at 325 until golden brown and dry, stirring occasionally.
Once cooled, store in an airtight container.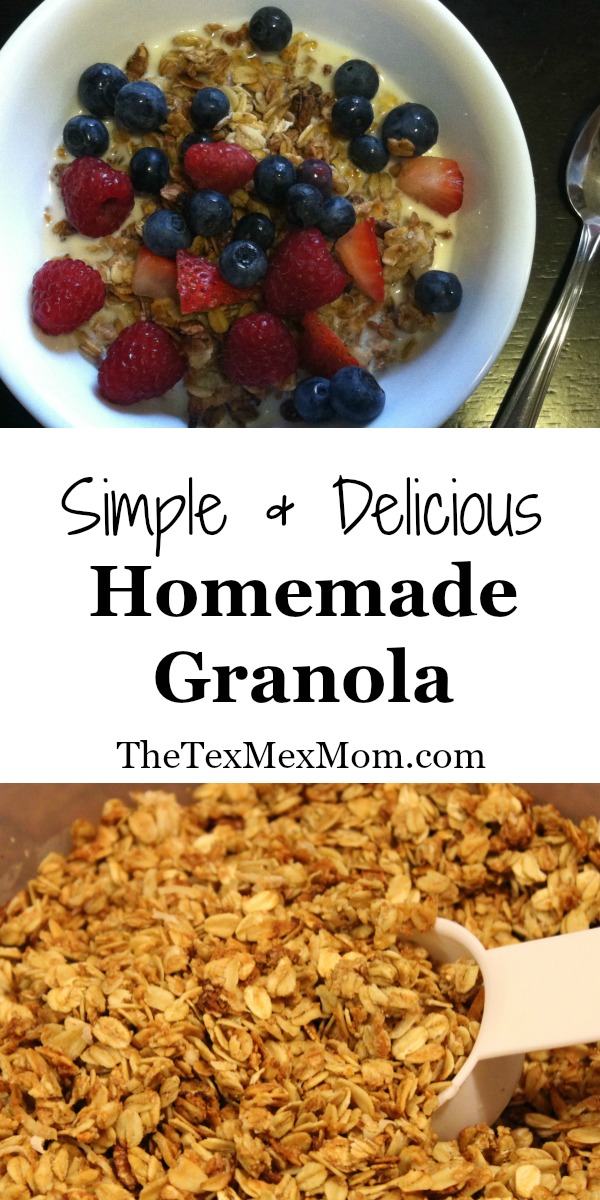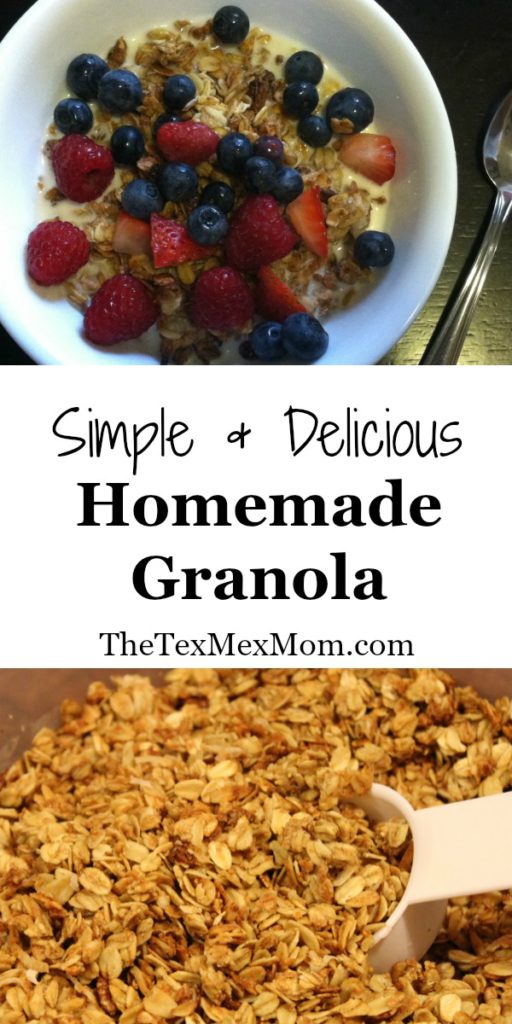 PS – Don't forget to pin this recipe on Pinterest so that you can come back to it later! 🙂
Save