Parenting books can be a dime a dozen, but Love Centered Parenting by Crystal Paine really stands out as something special. Here is my review of this fantastic new parenting book.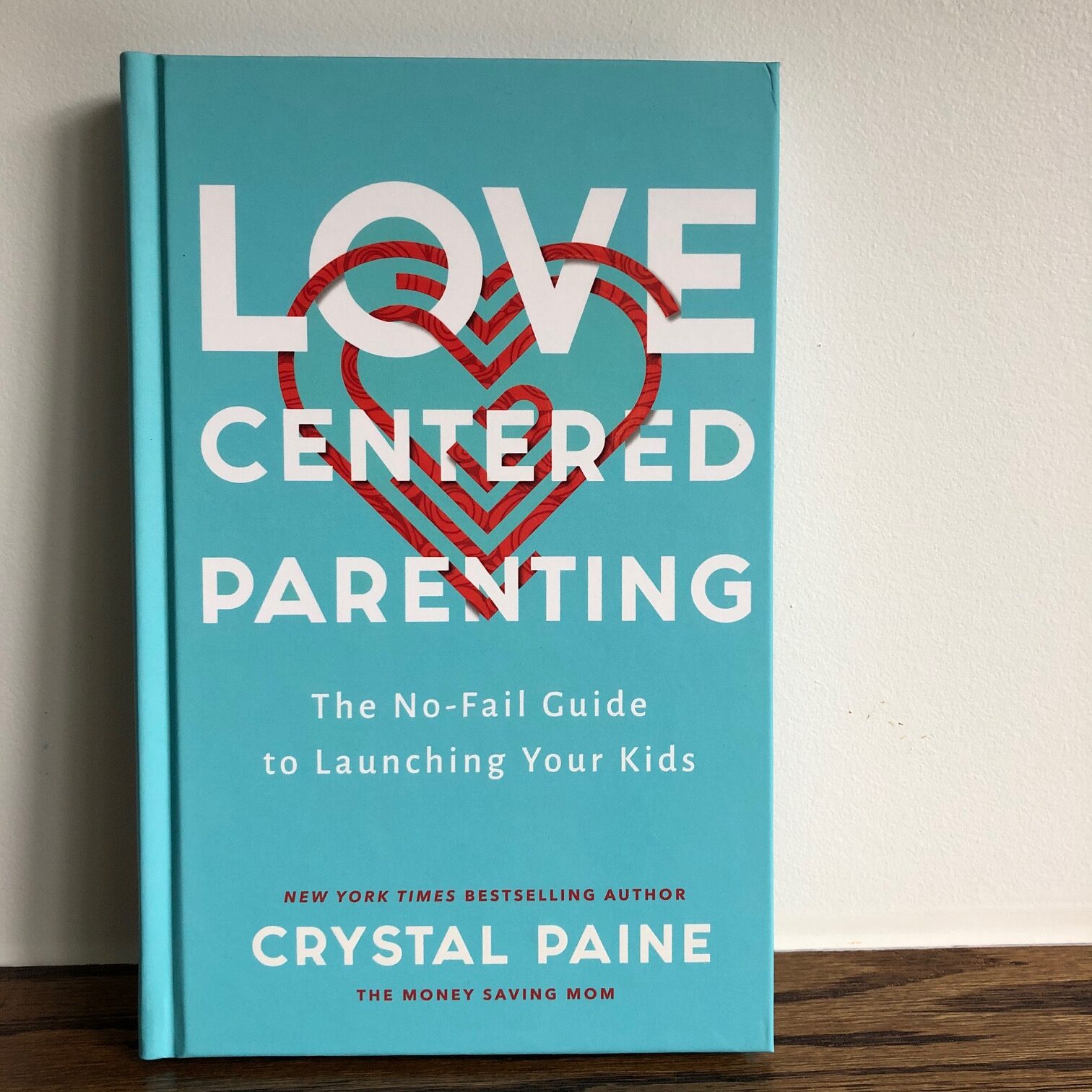 [This blog post contains affiliate links]
It's been awhile since I've shared a book review here on the blog, but today I'm super excited to talk about Crystal Paine's new book Love Centered Parenting.
As a long time follower of Crystal's blog, Money Saving Mom, I've enjoyed learning from her over the years and was excited when she started sharing more of her parenting journey. When I found out that she was writing a book I was super excited to read it.
I was lucky enough to receive an advance copy and I dove into it right away. If you read a lot of parenting books some of them can start to sound the same after awhile, but this one really stands apart as something unique and special.
Here's an excerpt from the back cover:
It looked like Crystal Paine had it all together – a happy family, a successful business, a vibrant faith, and national bestselling books as the Money Saving Mom. But in one day, her world turned upside down. She learned that her child was suffering from severe anxiety – and was being expelled for bullying others. Sitting in an emergency room with her husband and child, Crystal felt like her life was crumbling and that she was to blame.

But God didn't leave her at rock bottom. Instead, that jarring experience was the spark Crystal needed to do the hard work and make a life-altering transformation in how she parented.

In this raw, personal account, Crystal shares the hard-won lessons of how she shifted from results-based parenting to a love-centered model of raising her kids.
The message Crystal shares in Love Centered Parenting was exactly what I needed to hear as a mom of four little ones. I think it also felt especially relevant to me since I'm from a similar conservative background as Crystal.
"Parent from a place of freedom and rest, instead of burden and stress."
Something that really jumped out at me was in chapter four where Crystal discusses our job as parents. Many of us who are Christians would probably automatically say that our job is to raise good kids who love Jesus. However, Crystal reminds us in this chapter that "[we] can't control the outcome or the results of [our] parenting. Only God can change someone's heart."
She goes on to share four "life-giving choices" or jobs that we should be doing as parents. They are as follows:
Lean in and love
Listen well
Lead with humility
Let go
Crystal goes on to expound on each one in the following chapters. I appreciate the practical tips in each chapter, and while the book is an easy read it is also thought provoking and convicting.
I appreciate how open and real Crystal is about some of the struggles she has faced with her kids. It makes the truths that she shares in Love Centered Parenting that much more impactful when you understand the journey that it took to get to where she and her family are now.
Love Centered Parenting touched me deeply, brought me to tears at times, and ultimately left me feeling encouraged and equipped with godly, practical wisdom for my parenting journey. I highly recommend it and will be re-reading it for sure!
Love Centered Parenting is officially coming out next week but you can pre-order it here. Also, be sure to head over to my Instagram where I'm giving away a copy of the book this week!