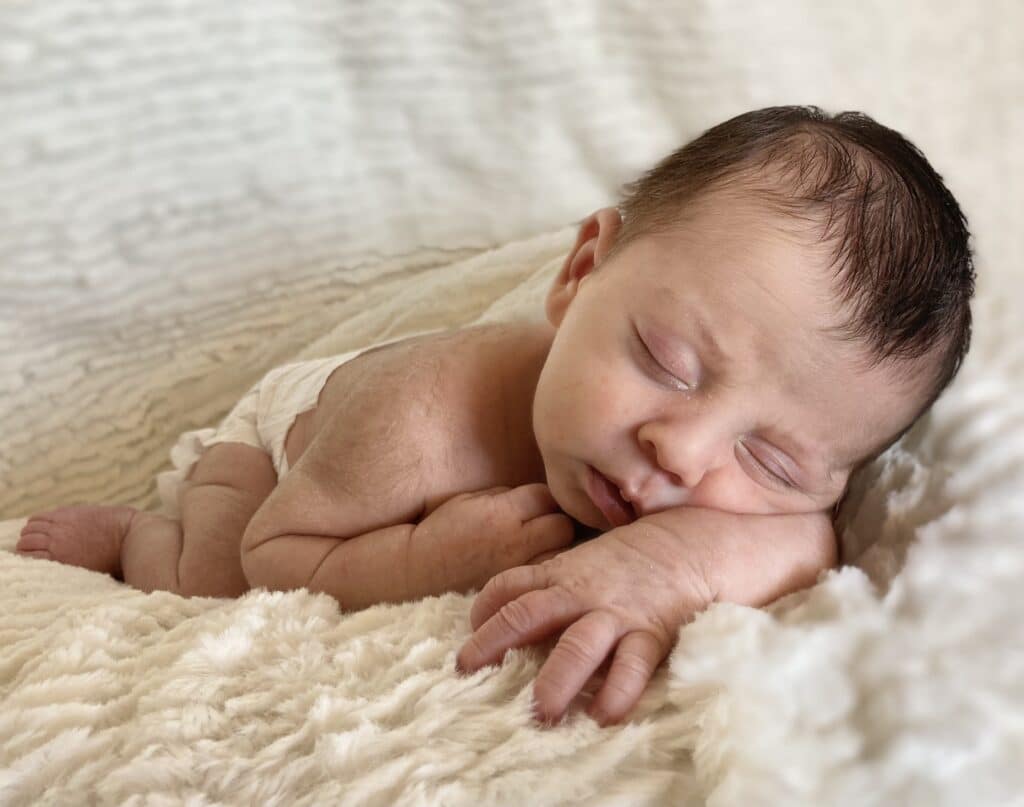 Hi friends! I decided it's high time that I write out Alex's birth story before I forget any of the details. If birth stories aren't your thing, no worries, just skip this post. But if you're like me and are curious about other people's birth stories then read on.
If you're interested you can read my other kids' birth stories here:  Caleb Adrian // Sofia Elizabeth // Lucas Paul
My due date for Alex was January 9th. Because I went a week late with Lucas, I had in my mind that Alex would likely arrive at least a few days late as well. Needless to say, I was extremely surprised when I started having contractions right around midnight on December 31st.
I know that many of you like to pack your hospital bag like a month or two early, but I never really get around to it until pretty close to my due date, so mine was only partly packed. Oops! I was running around in between contractions gathering up the rest of the things I needed and Pablo was up in our little pulldown attic over the garage looking for our baby car seat. We were just a little less prepared than you might expect for a couple is having their fourth baby haha!
The timing is a bit fuzzy in my head but my mom arrived at our home probably somewhere around 3 AM and at that point Pablo and I headed off to the hospital. This was going to be my first hospital birth after three births at birth centers.
Once we got to the hospital, checked in, and made it up to my midwife's office I was dilated to seven. It's always a great feeling when you are able to stay home as long as possible hand and are already progressed pretty far when you arrive, yay!
We decided to head straight to a delivery room because I had made the decision to get an epidural for the first time. After three completely unmedicated births I wanted the experience of an epidural so that I could compare experiences. And let's be honest, the thought of actually relaxing during active labor sounded pretty nice!
Shortly after arriving in the delivery room I was given my COIVD test. It's such an interesting experience to have nurses asking if your contraction is over so that they can stick something in your nose clear up to your brain ha! I figured how bad can it be compared to contractions but man it felt terrible. Kudos to all of you who've had to have multiple tests! Anyway, after that it was only a little while until the anesthesiologist came in for my epidural.
After my epidural the midwife encouraged me to try to sleep for a bit. This was such a foreign experience to me – sleep during active labor? What was this miracle?!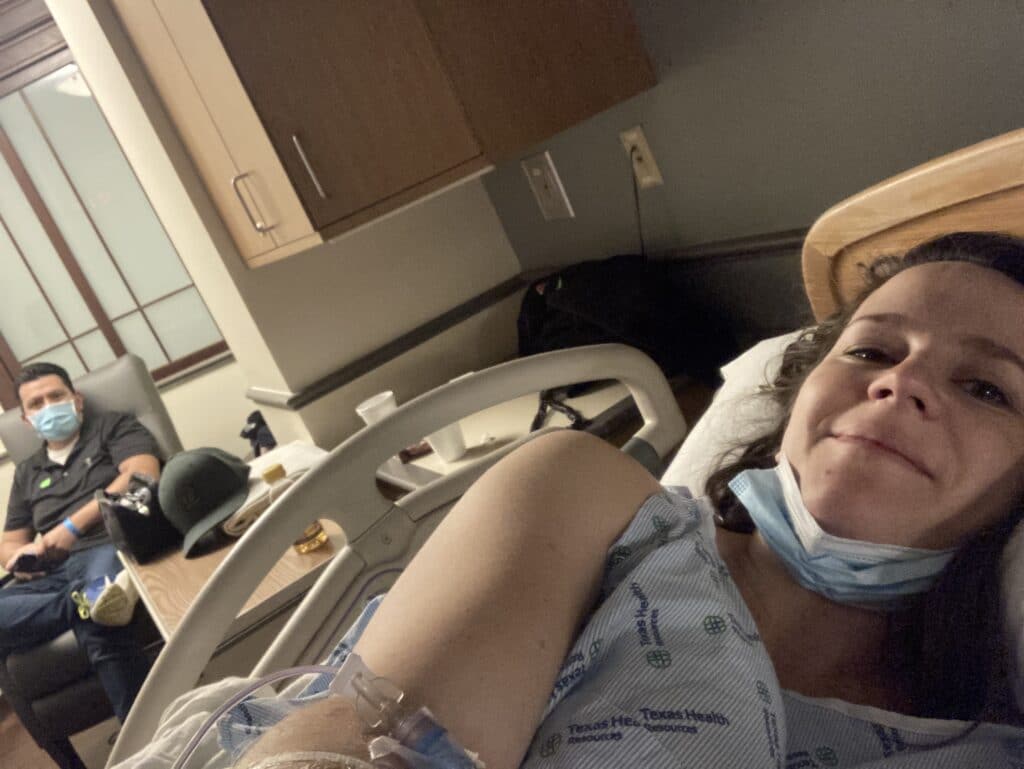 I tried to sleep for a bit but I was feeling a little yucky and kept noticing an alarm going off. Pablo was asleep in the corner (haha poor husbands, it's exhausting for them too!) and no one else was in the room so I just ignored it.
After a few minutes a nurse came in the room, followed by another, and then a doctor came in quickly, flipping on all the lights and making me think that maybe I should've alerted someone about the alarm haha. Turns out my blood pressure had dropped really low which explains why I was feeling yucky and light-headed. I started to internally freak out a little bit, thinking that it was my fault for choosing an epidural when I could've gone all natural. However, some sort of medicine in my IV and additional fluids had me feeling better really quickly and after that I was able to sleep for a bit.
Shortly after that the nurses left the room again and when they returned they were all decked out in their PPE – turns out I had tested positive for COVID – lovely!
The positive test didn't change much about my birth besides the fact that the nurses were (understandably) stricter about me keeping my mask on. I had sworn that I would not birth a baby with a stupid mask on but thanks to my epidural I really was not bothered by it at all. I really don't know if I could've kept it on had I been giving birth naturally.
At some point I was given some Pitocin because my contractions had slow down. Around 11:45 AM my body was ready to push so my midwife came in and Alex Mattias was born into the world just a minute or two after noon on December 31st. Surprisingly he was born in the posterior position with his big eyes wide open and he continued to look around with a hilarious little shocked expression on his face for almost an hour after his birth.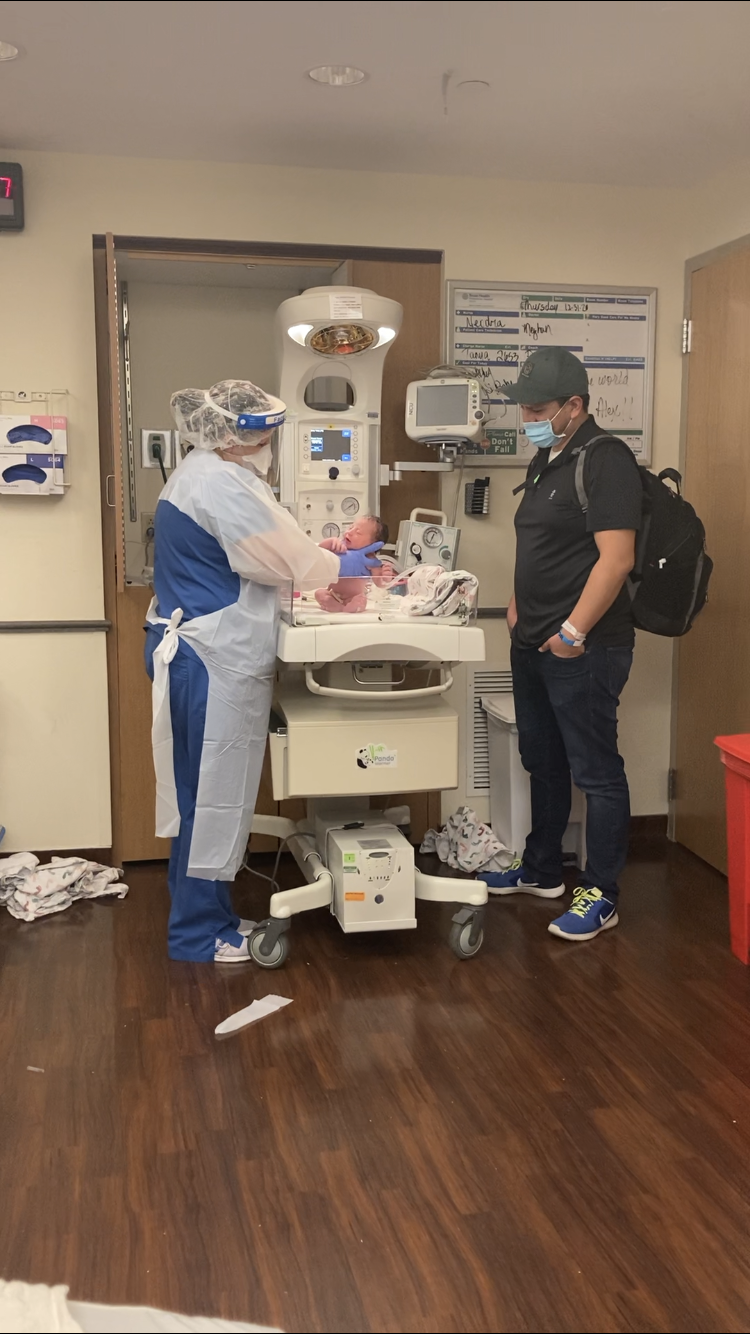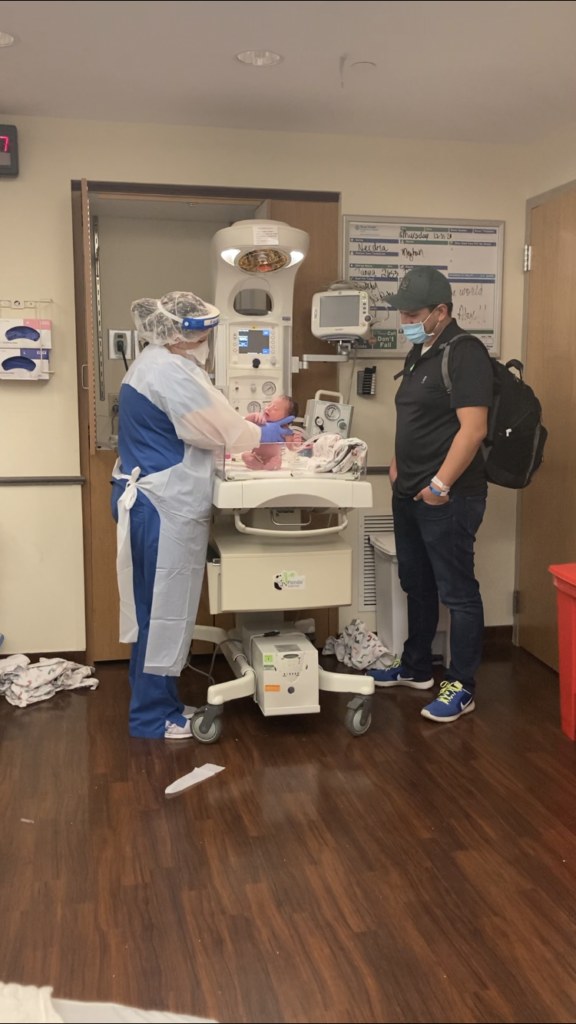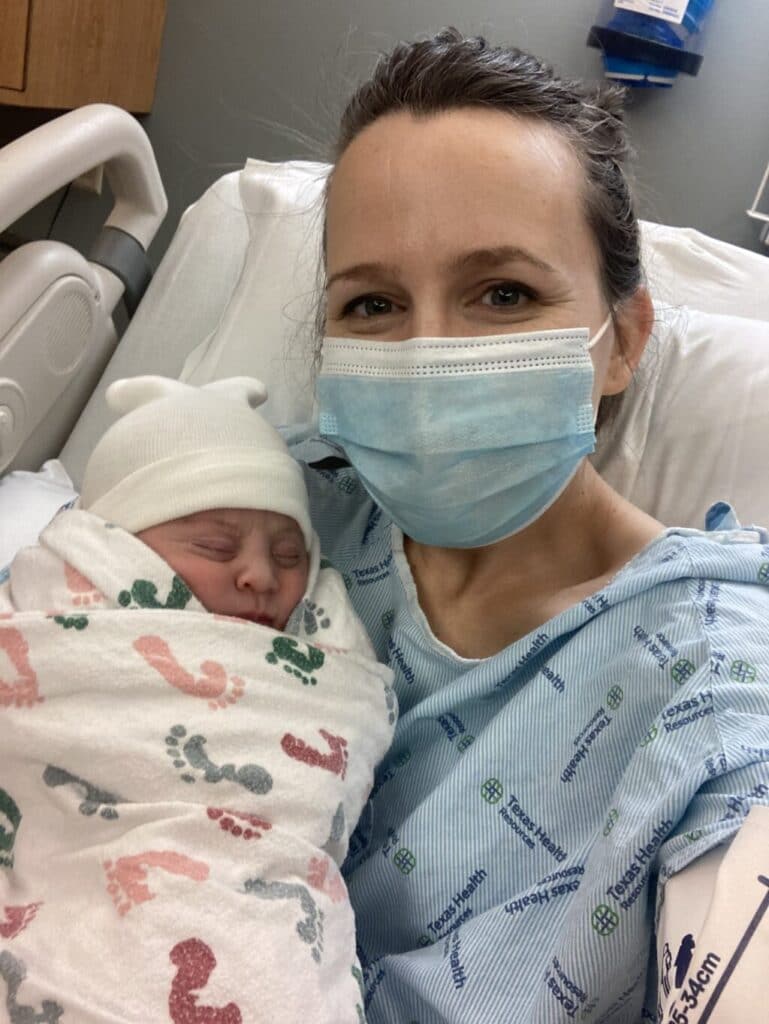 Alex weighed in at 7 lbs. and 9 oz., just two ounces heavier than Caleb, my littlest baby. We stayed in the hospital for two nights because he was required to have two COVID tests, but as soon as those were taken care of we were super excited to finally take him home.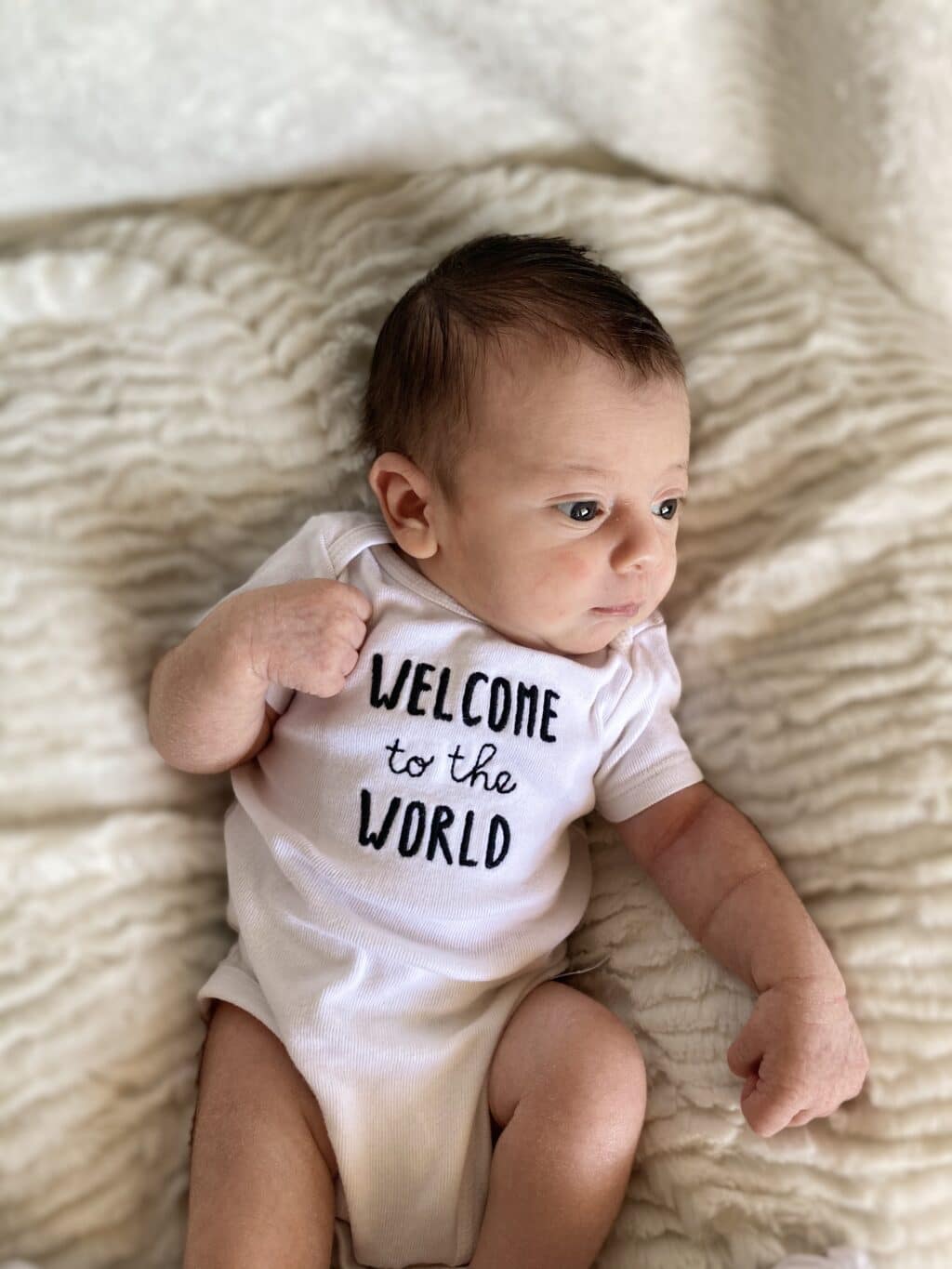 While I'm very grateful for my three unmedicated birth experiences, I have to tell you that pushing a baby out with an epidural is a much pleasanter experience in my opinion haha! My epidural was just strong enough that I did not feel any pain but I did feel intense pressure and was able to push like normal and feel very involved in the birth. It felt like the best of both worlds honestly.
I also had a very easy recovery, probably my best yet, which I am very grateful for.
I did miss the peaceful atmosphere of the birthing center, and it seemed odd to mainly just have my midwife there with me at the end for the delivery (though some of that may have been due to COVID precautions.) Despite those things though I am happy with the decision that I made to have a hospital birth with an epidural this time and am grateful for the privilege of having that choice.
I am so grateful to God for the blessing of another sweet baby. We are so in love with Alex Mattias and I've been basking in all the baby snuggles.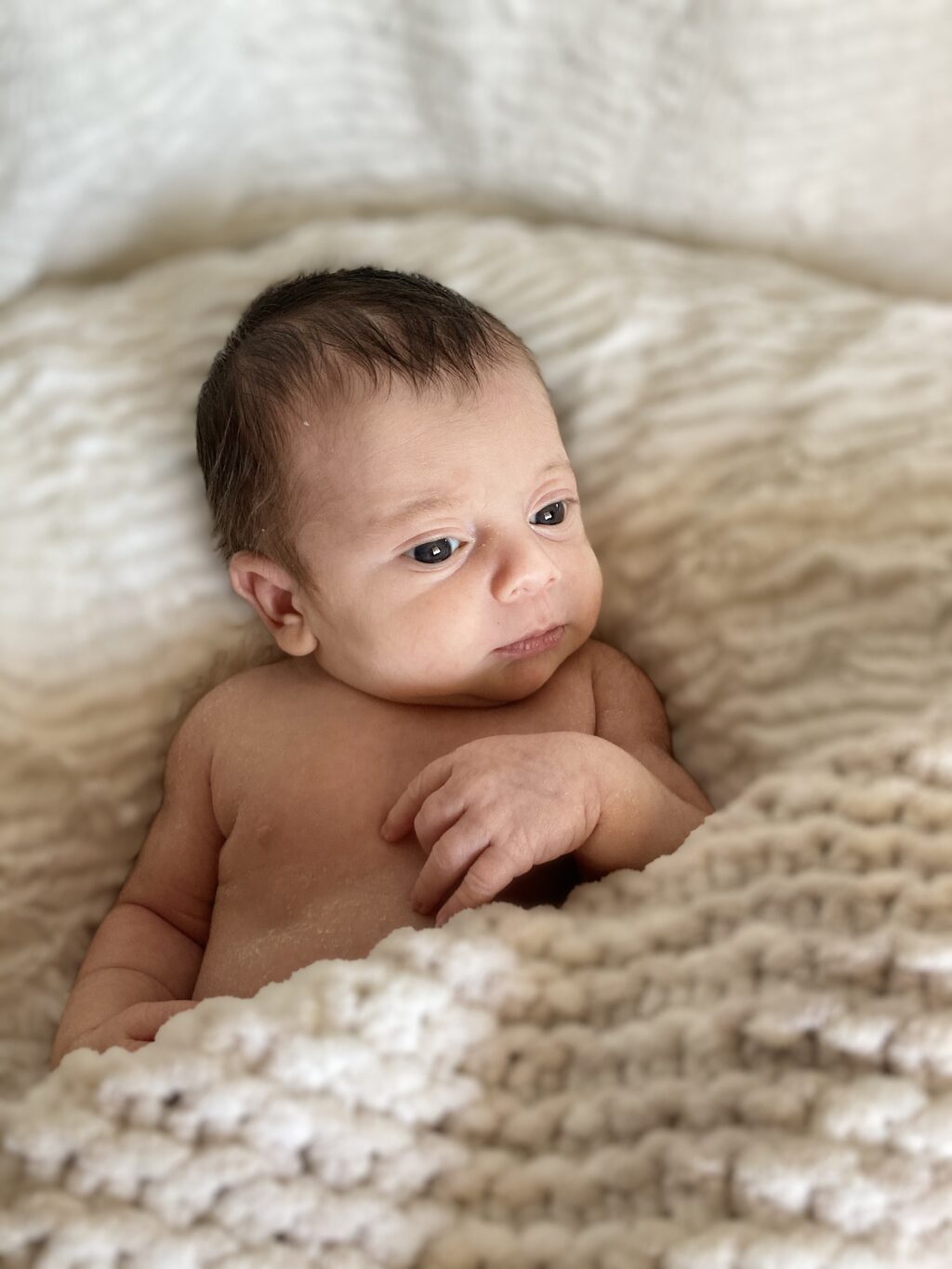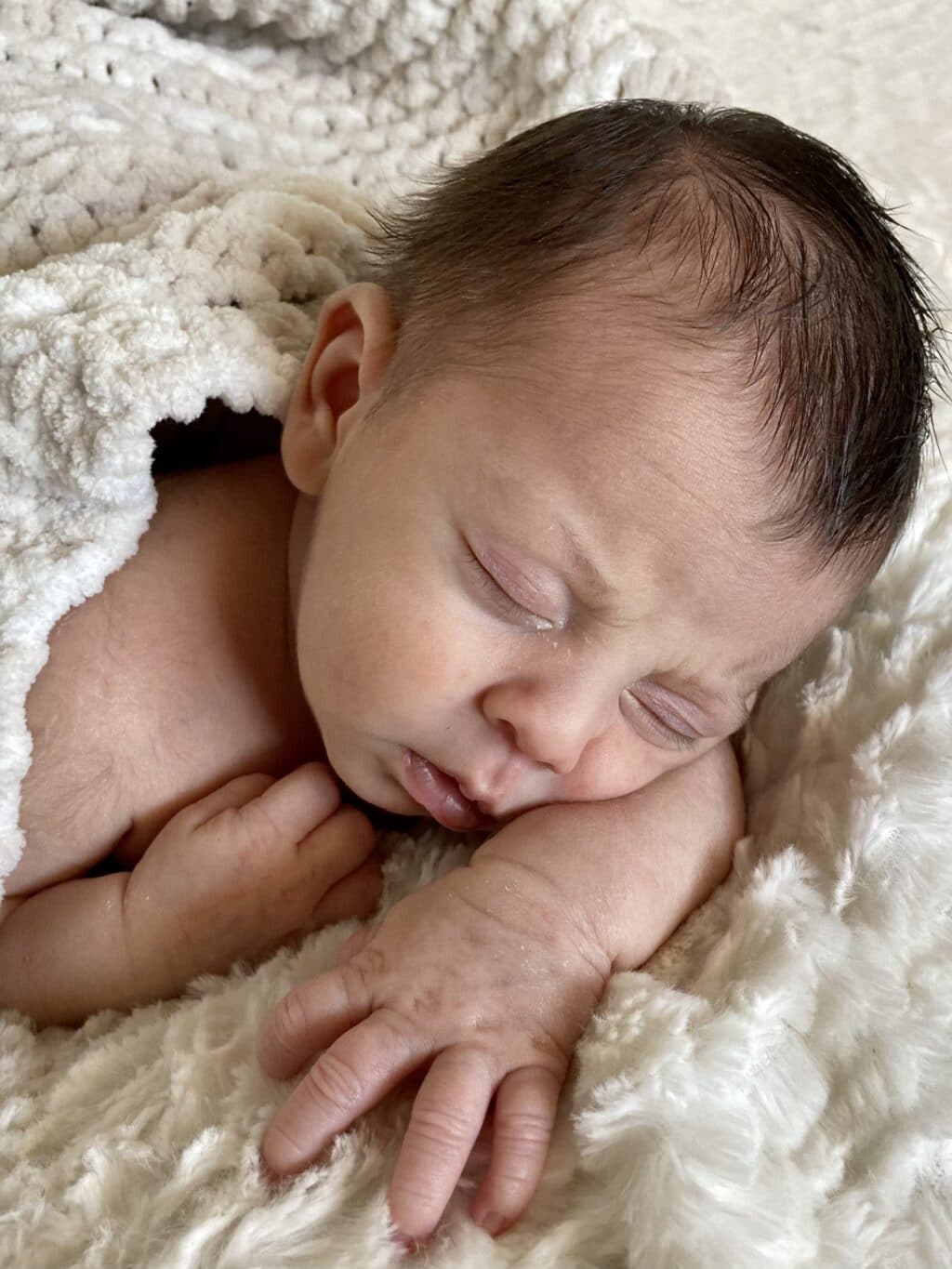 Thanks for stopping by and reading Alex's birth story!