Making chicken drumsticks in the crock-pot is so easy! Add in some potatoes and you have a yummy meal with hardly any work.
Hi friends! Today I'm back to re-share a recipe that I first shared back in 2016. I am no professional food blogger, but this recipe for crockpot chicken drumsticks and potatoes has become my blog's most viewed recipe. Why? Maybe just because it's so simple!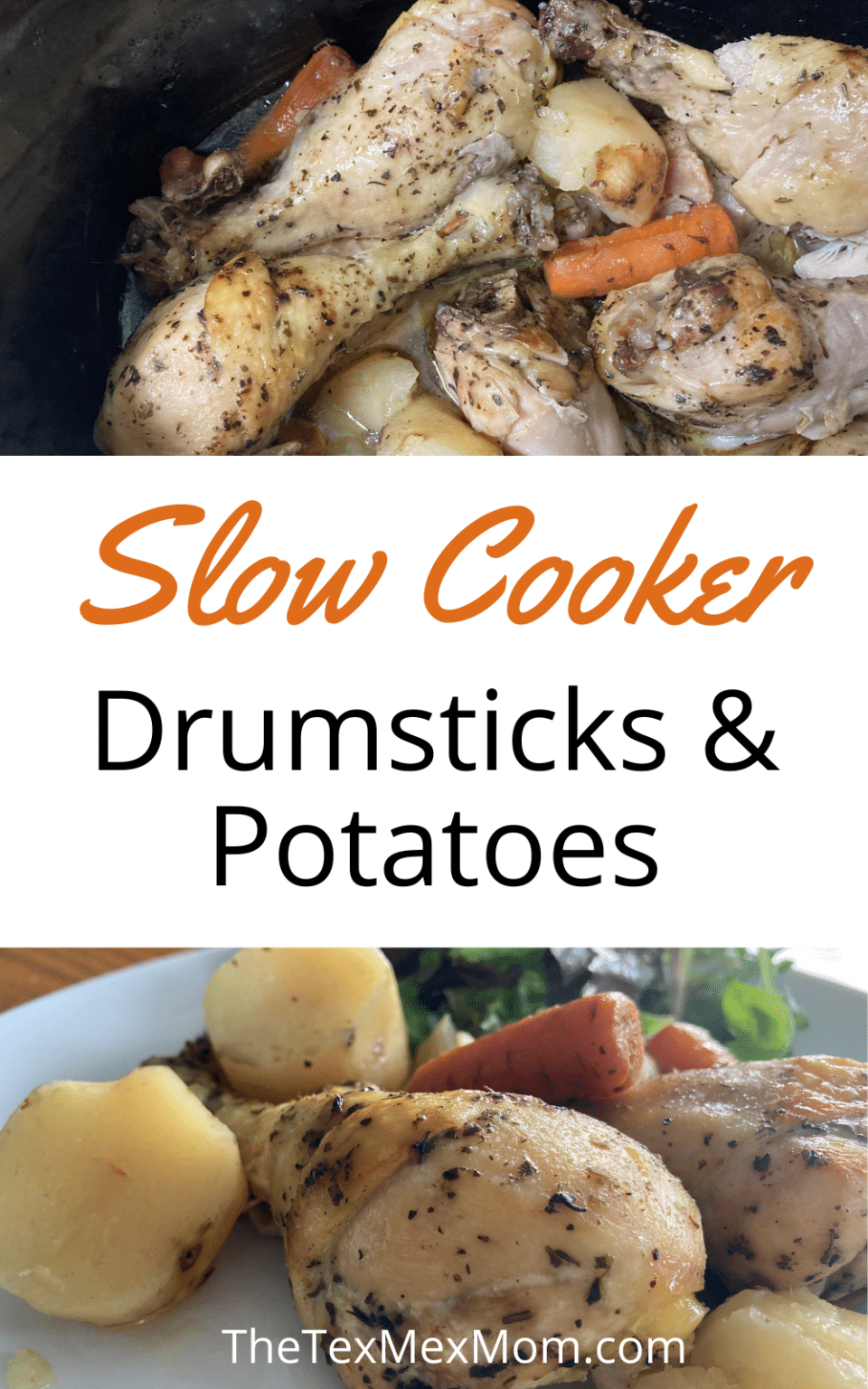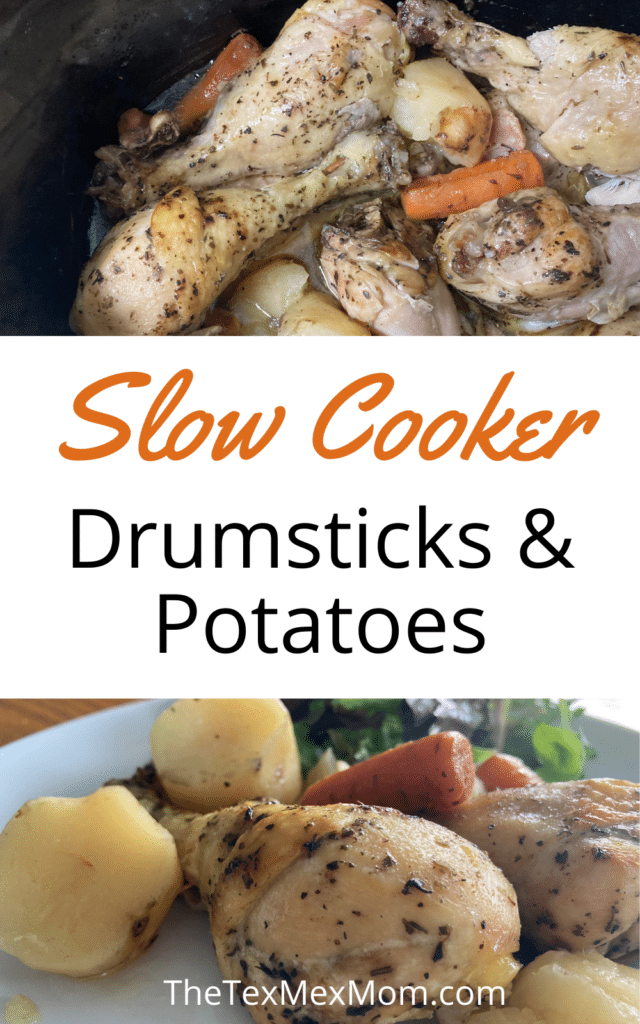 [This blog post contains affiliate links]
When I use the word "recipe" I use it rather lightly in this case, because this particular slow cooker meal doesn't truly require a recipe, or at least not an exact one.
Need a slow cooker? This crock-pot is the one I use and love.
You can use any kind of potato for this dish. I will often use russet potatoes just because they're what I have on hand, but another favorite is red potatoes (as pictured below).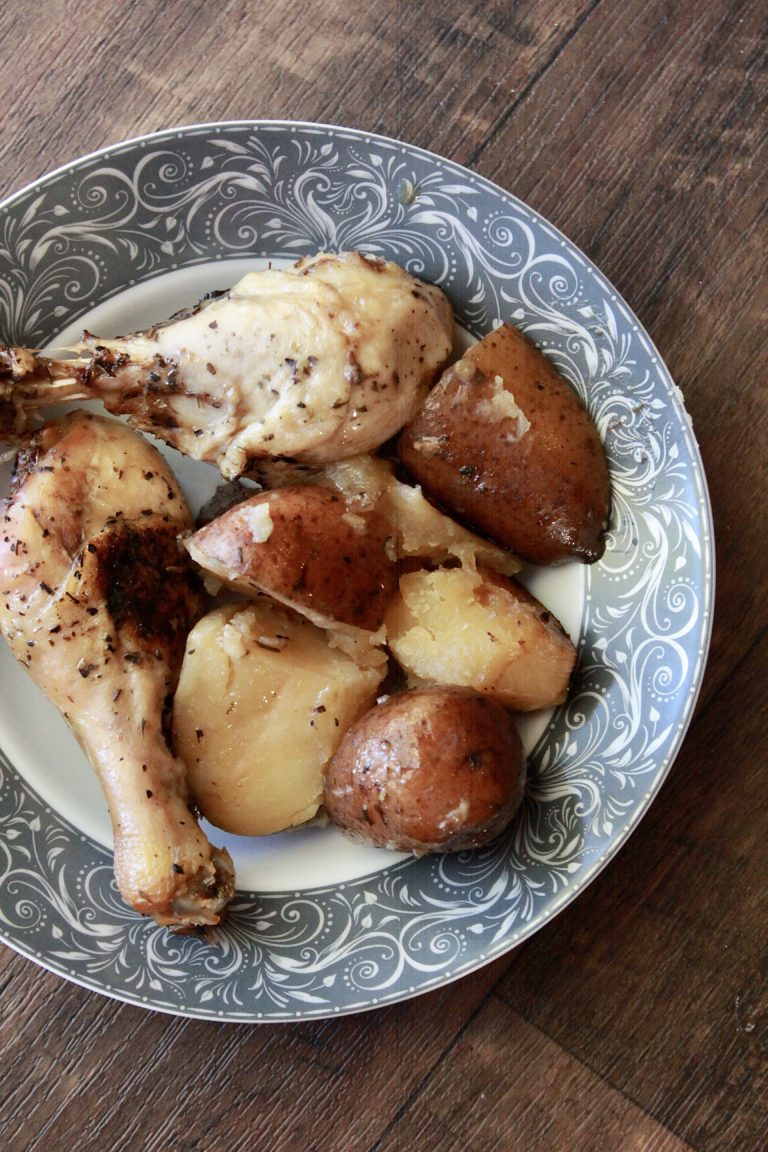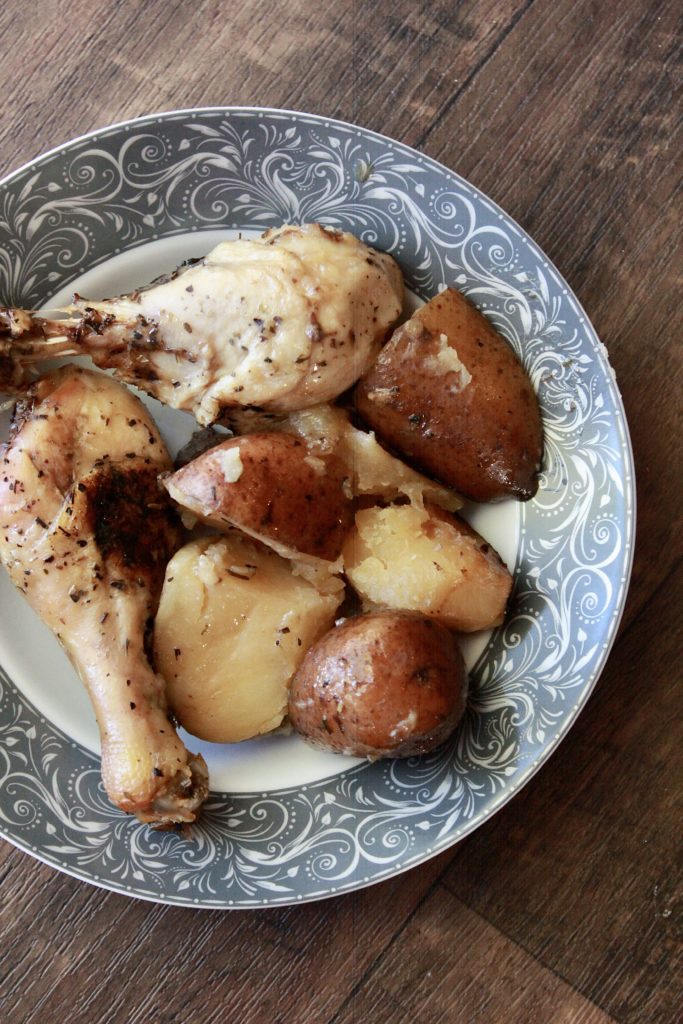 If you like recipes with exact amounts, this may frustrate you a bit, but this really is one of those "a little of this, a little of that" kind of dishes. You can't really go wrong, unless of course you dump in a whole salt-shaker full of salt or something ha!
My original recipe called for seasoning the chicken drumsticks with basil, oregano, rosemary, and thyme. However, I recently realized that those herbs all make up Italian seasoning, so I bought some of that and that makes everything even quicker!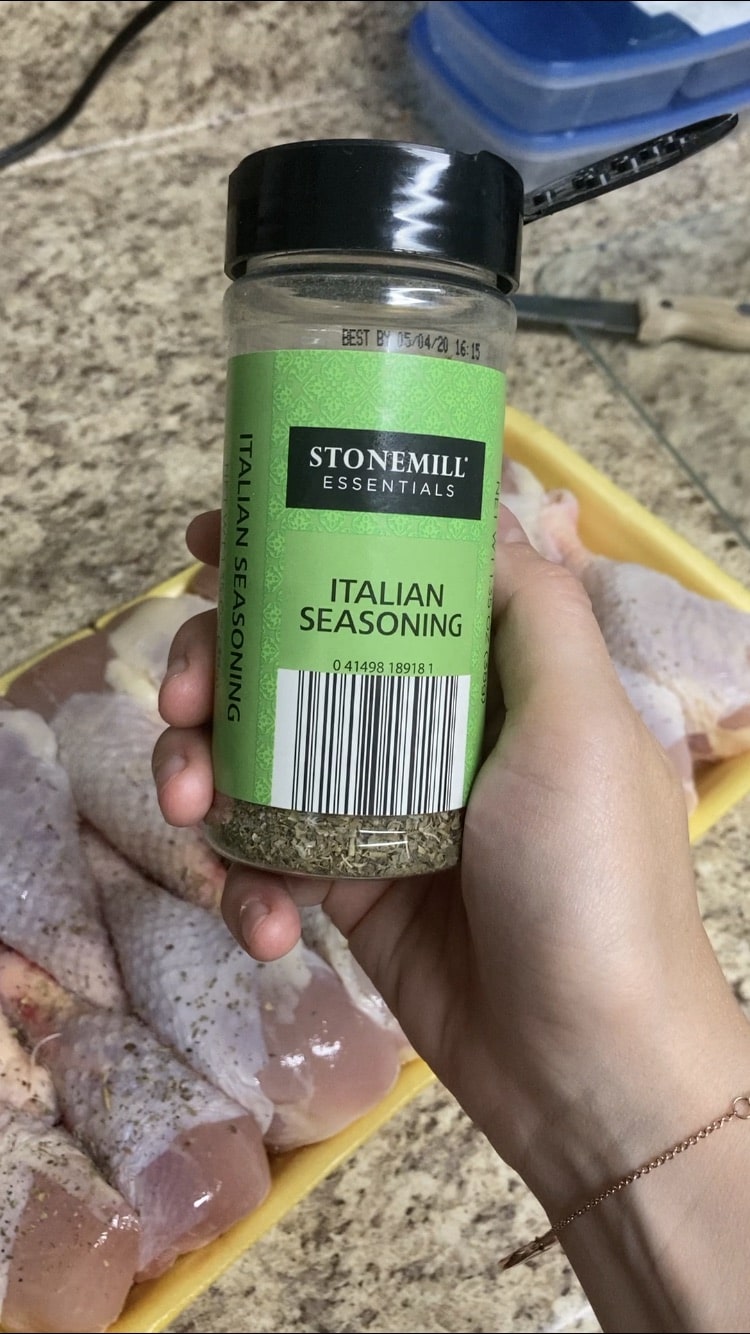 My biggest concern with cooking drumsticks in the crock-pot is that I don't want to lose the crispy skin that you get when you bake them. To remedy this I like to take the time to sear them a bit on each side before putting them on top of the potatoes in the slow cooker.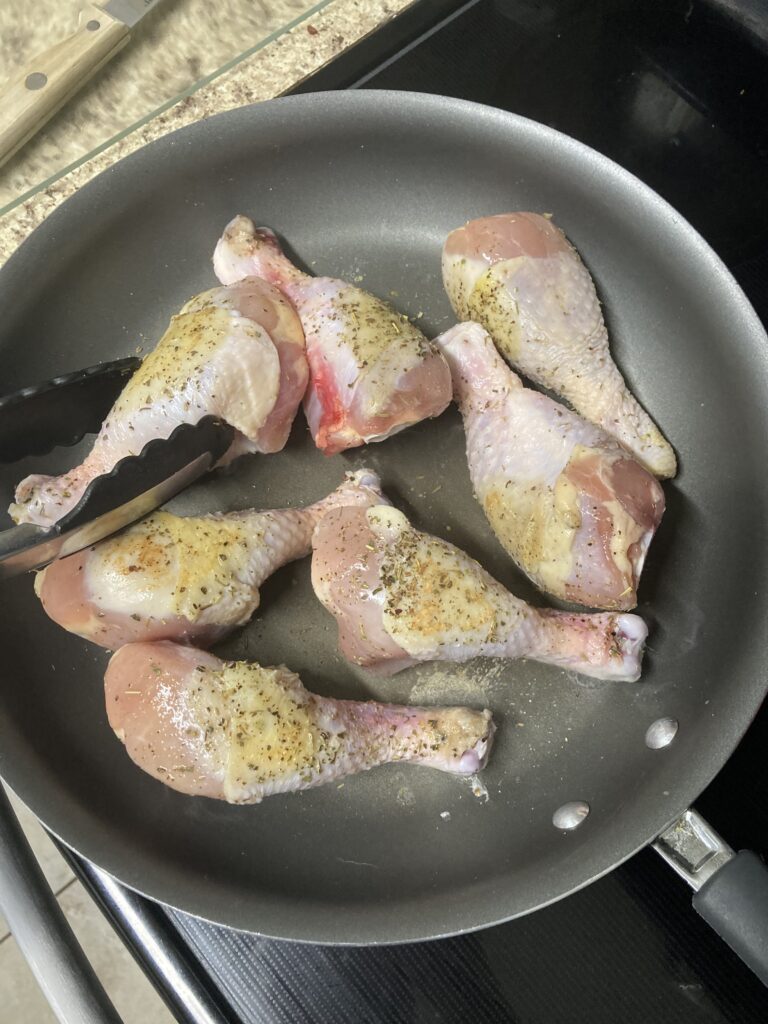 Here is everything ready to cook away for a few hours!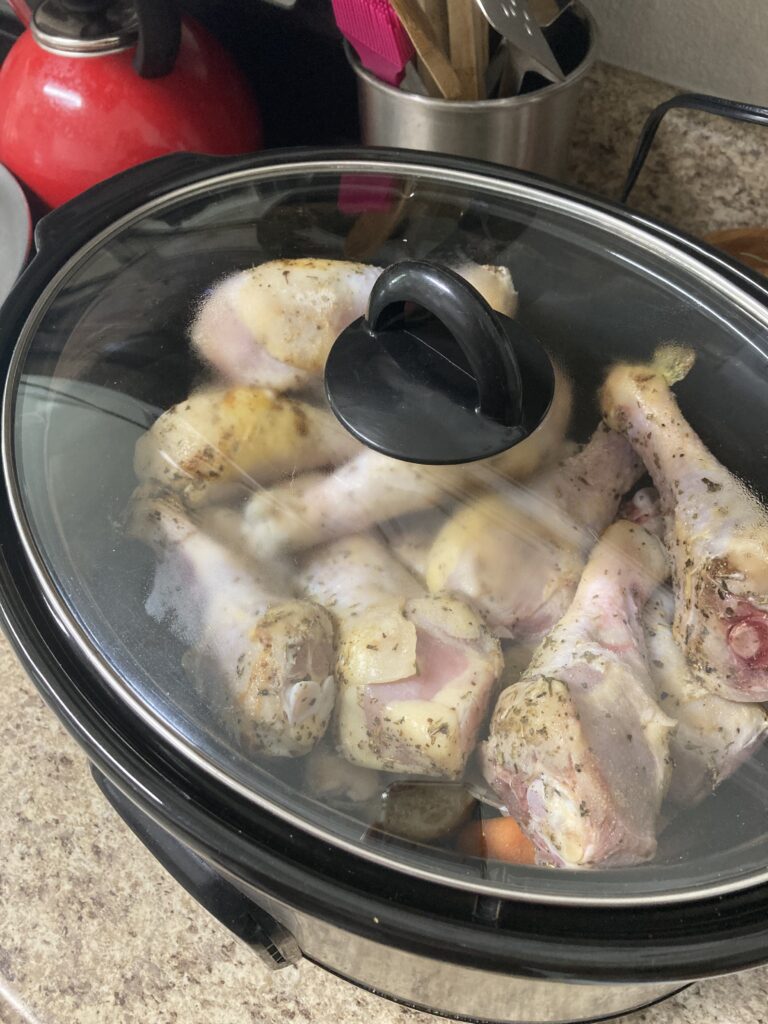 Aaaand here's the recipe for my favorite crock-pot drumsticks and potatoes!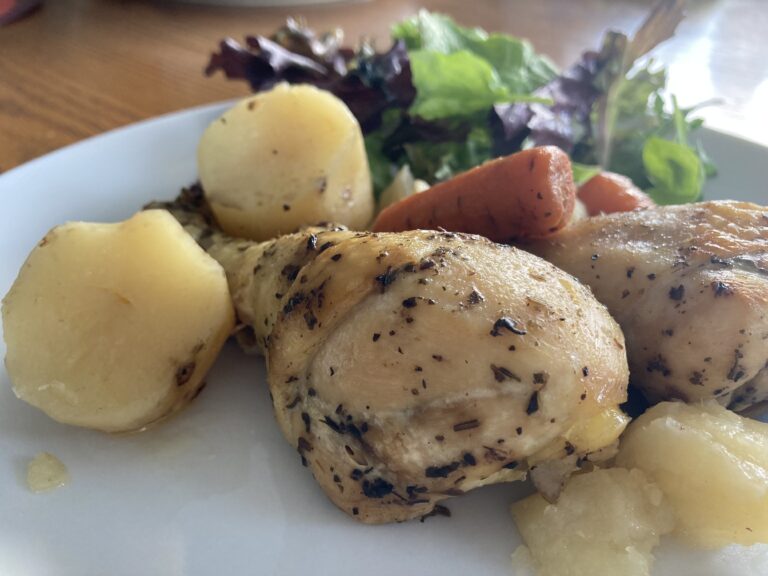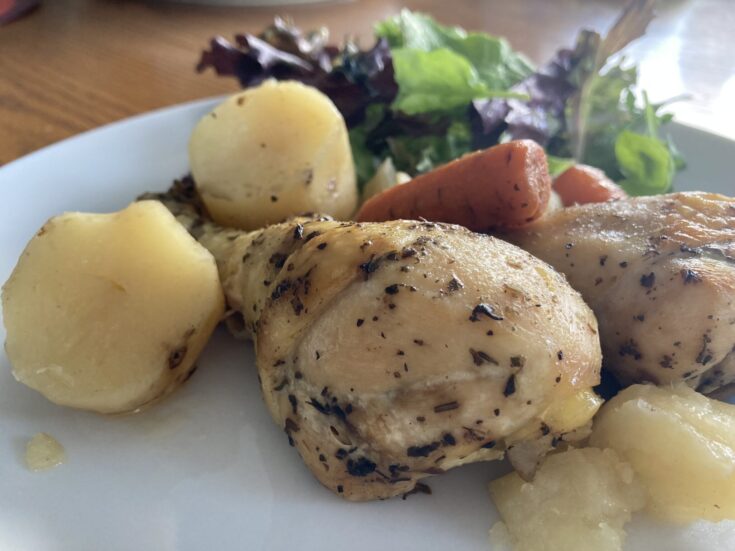 Yield:

4-6 servings
Crock-Pot Chicken Drumsticks and Potatoes
Total Time:
6 hours
20 minutes
Ingredients
Chicken drumsticks
Potatoes (Russet or Red)
Carrots (optional)
Italian seasoning (or Basil, Oregano, Rosemary, and Thyme)
Salt
Pepper
Minced garlic
Olive oil
Instructions
Peel and cut potatoes; place in crock-pot along with carrots (if desired.)
Add a drizzle of olive oil, a teaspoon minced garlic, and some salt; stir well.
Season chicken drumsticks with Italian seasoning, salt, and pepper.
In a pan over medium high heat, sear drumsticks on each side.
Place chicken drumsticks on top of potatoes in the crock-pot. Cook for 6 hours on low.
Serve with a side salad. Yum!
I love sharing easy recipes and frugal meal plans here on the blog. If you're looking for more crock-pot recipes check out two more of my favorites here and here.
Thanks for stopping by today! If this recipe for crock-pot chicken drumsticks and potatoes looks yummy to you don't forget to pin the image below!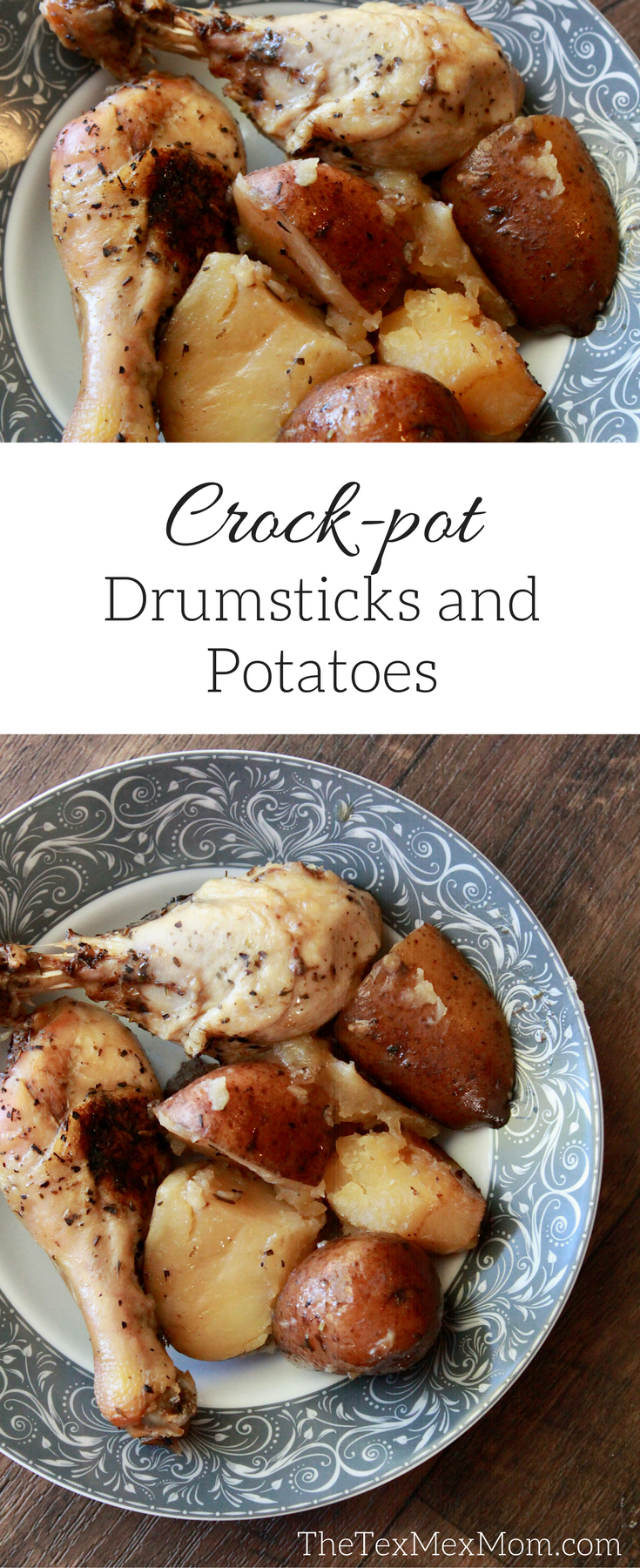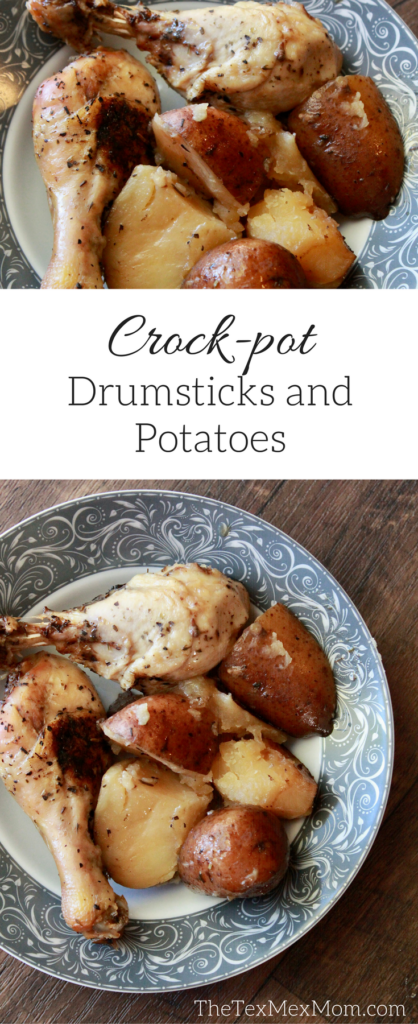 Save