Wow, it's been almost two years since I originally posted my recipe for chicken stir-fry. Since then I have come back to this recipe time and again when I've needed something easy. It's definitely become one of our regular meals.
I decided to update my pictures and graphics and re-post the recipe. I know that many of you didn't follow my blog two years ago; if you did I'm sorry if this is redundant for you.
Stir-fry is a great dish to make when you need something easy AND healthy. I serve this easy chicken stir-fry with brown rice instead of white so that makes it even better for you. (Check out my post on how to cook brown rice for the best cooking method. It turns out so nice!)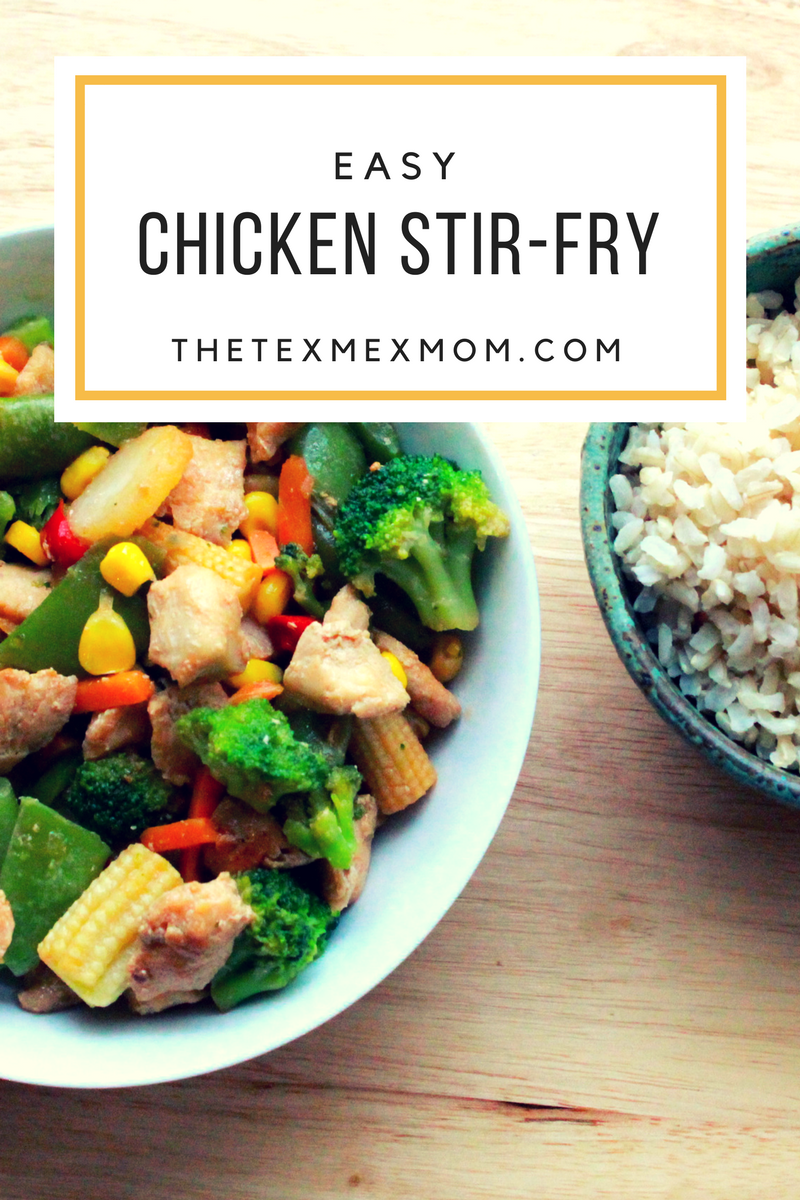 [Posts on this blog may contain affiliate links. When you make a purchase through an affiliate link I receive a commission at no extra cost to you.]
For this easy chicken stir-fry I used:
1 chicken breast, cut into bite size pieces (the easiest way to do this is with kitchen shears!)
Canola oil
Soy sauce
Sugar and salt
1-16 oz. bag of frozen veggies (I used one labeled "Broccoli Stir-Fry")
Cooked brown rice
Here are a few pictures of the process…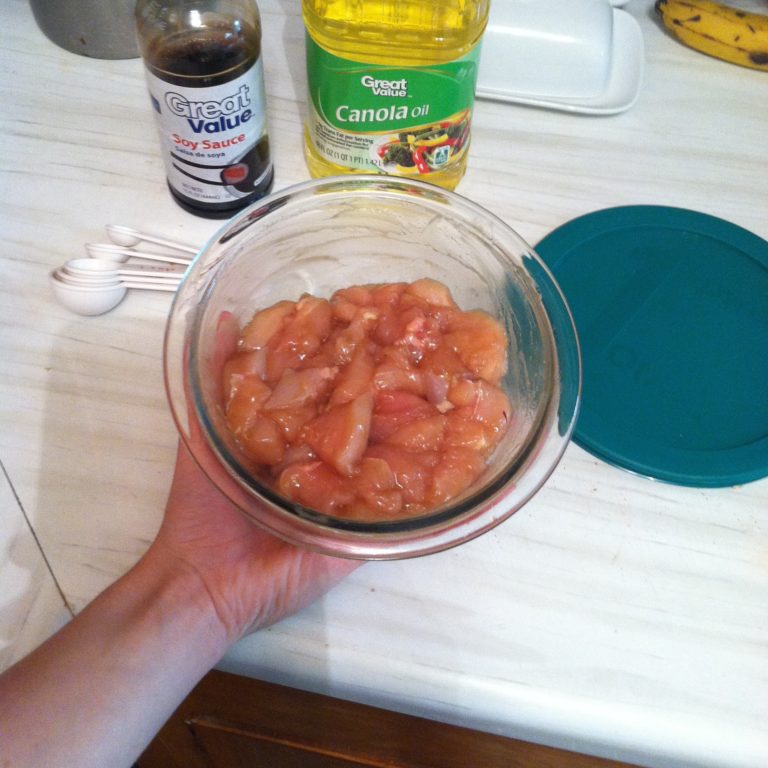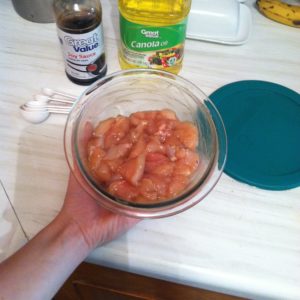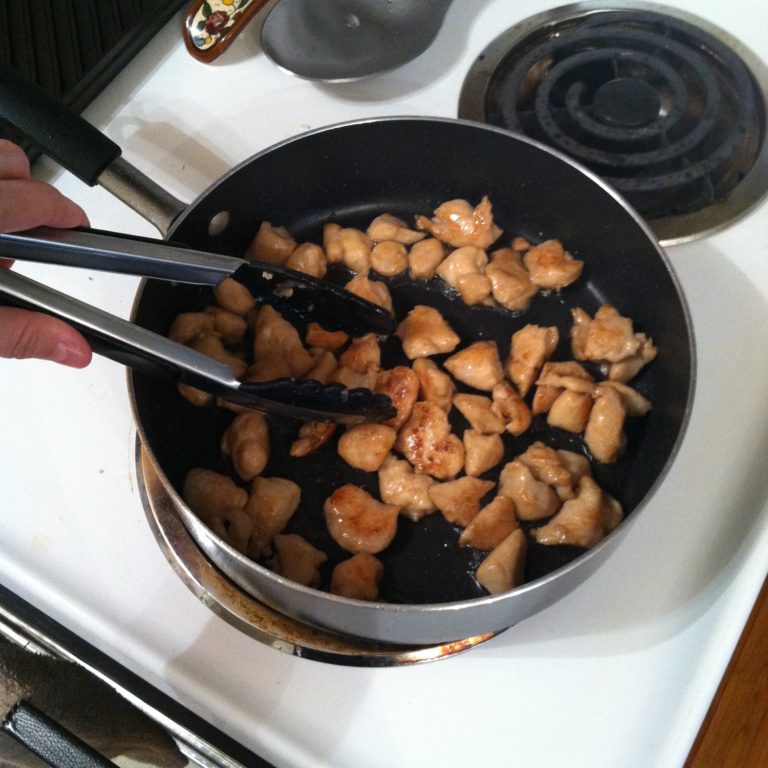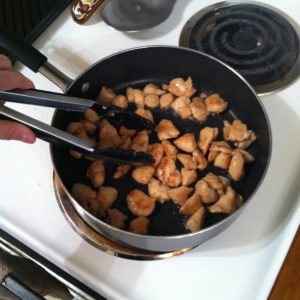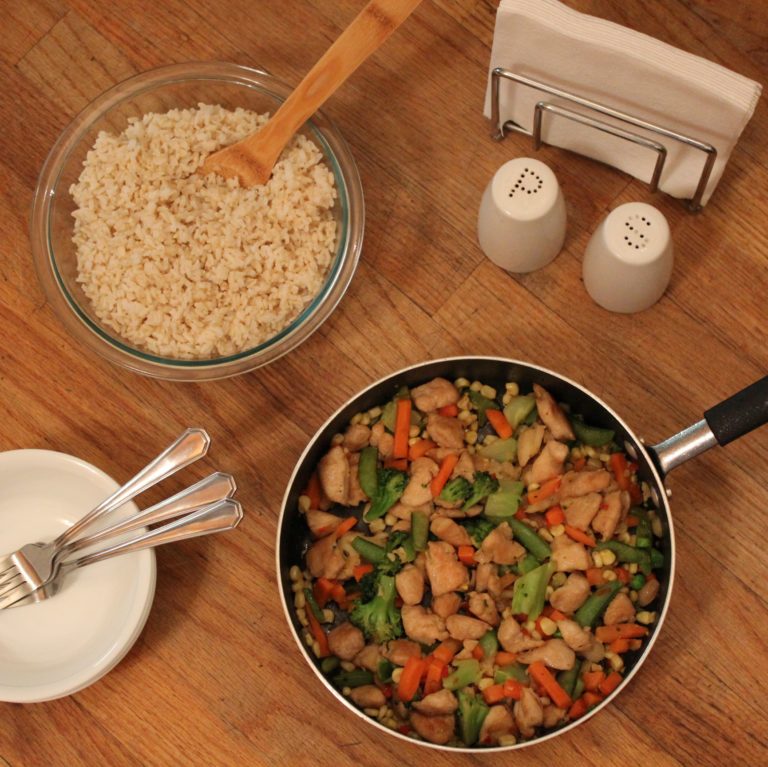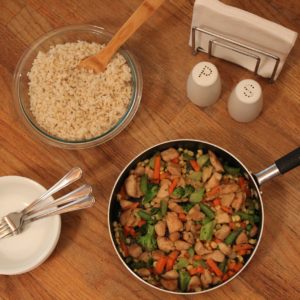 This chicken stir-fry always turns out super yummy! The chicken has great flavor. Sometimes I serve the stir-fry over a bowl of rice and sometimes I just stir a cup of rice into the whole thing. Do whatever floats your boat!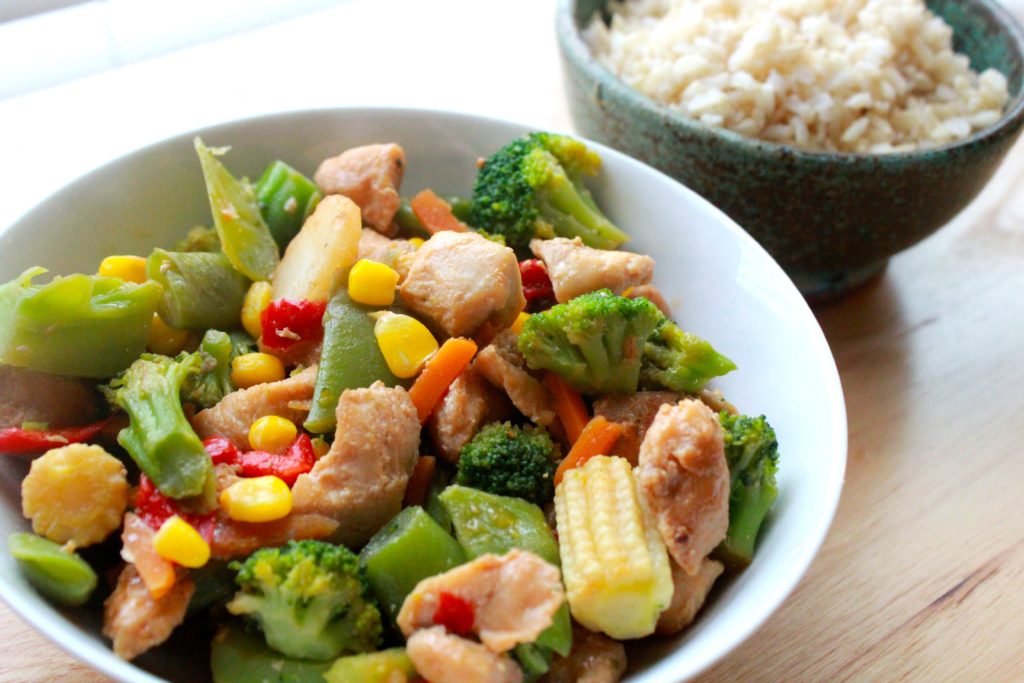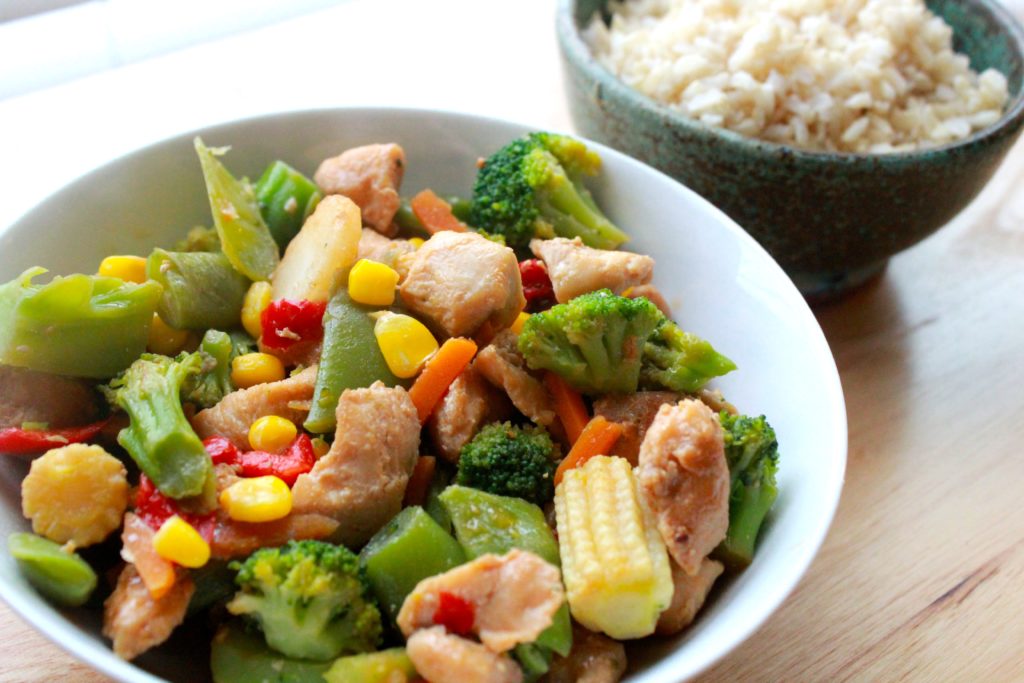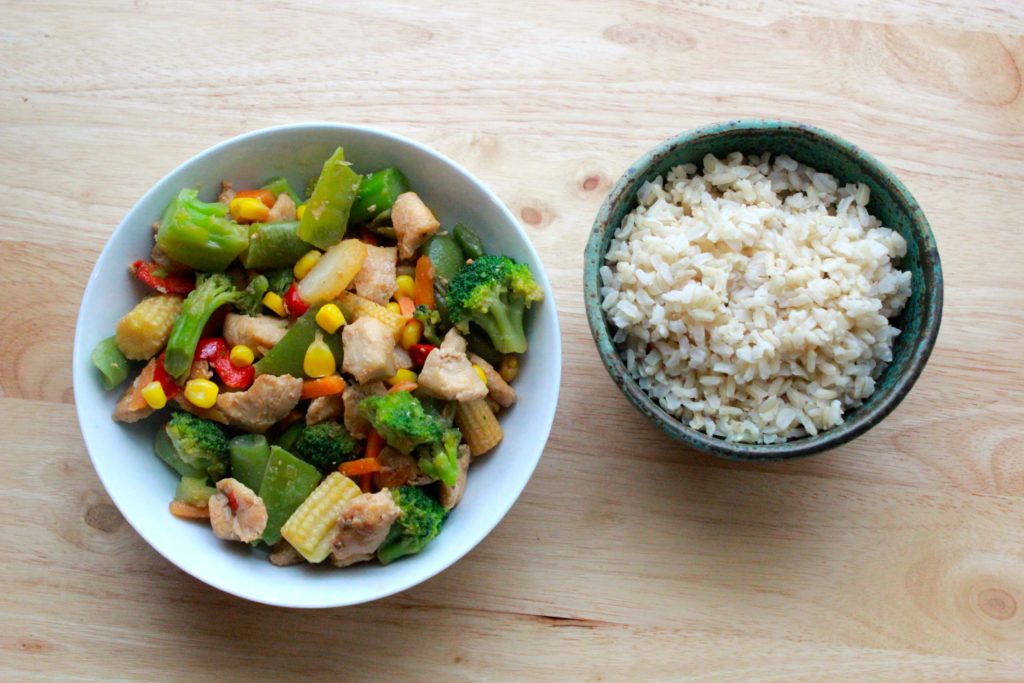 Here's the recipe:
Ingredients
1 large chicken breast
2 tbsp. canola oil, divided
1 tbsp. soy sauce (+ extra for additional flavoring)
1/4 tsp. sugar
1/4 tsp. salt
1-16 oz. bag of frozen vegetables
Cooked brown rice (if desired)
Instructions
Cut chicken into bite-size pieces and place in a small bowl.
Mix together 1 tbsp. oil, soy sauce, sugar, and salt. Pour over chicken and mix well; let marinate for at least a half hour.
Heat the remaining tbsp. of oil in a pan; add chicken and cook until golden brown. Scoop into small bowl and set aside.
Add frozen vegetables to the pan along with a few splashes of soy sauce if desired. Cook until heated through. Add the chicken back into the pan and mix with the vegetables.
Serve over cooked brown rice.
Do you like stir-fry? What do you do differently when you make it?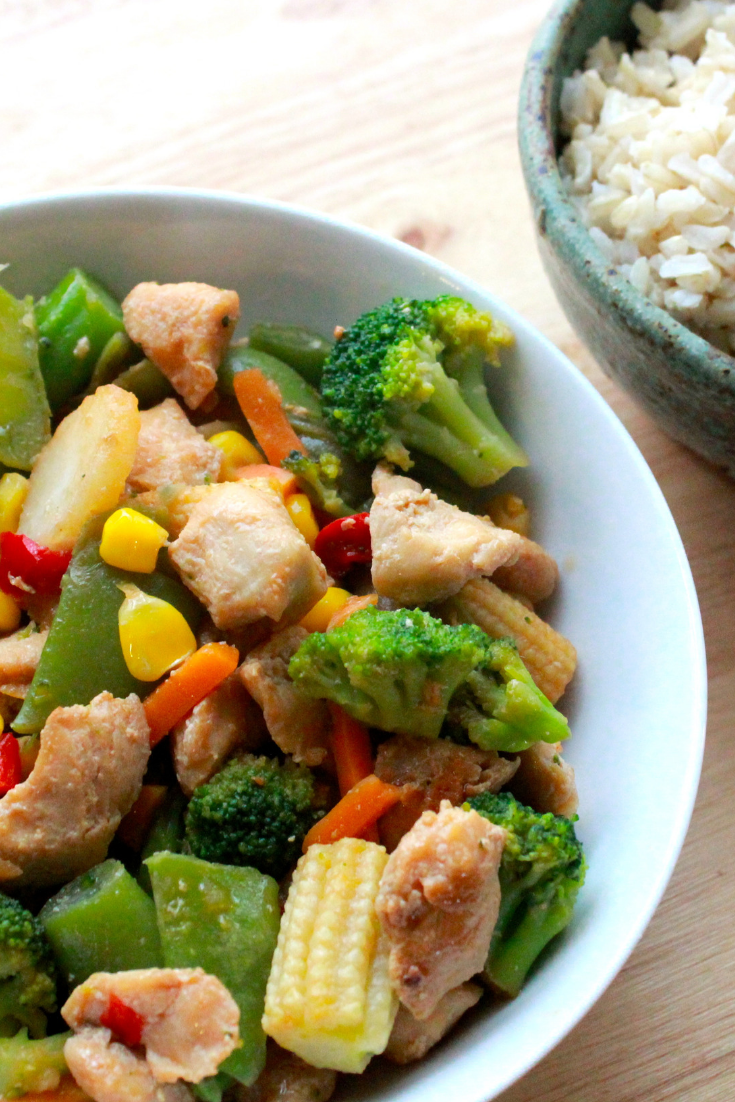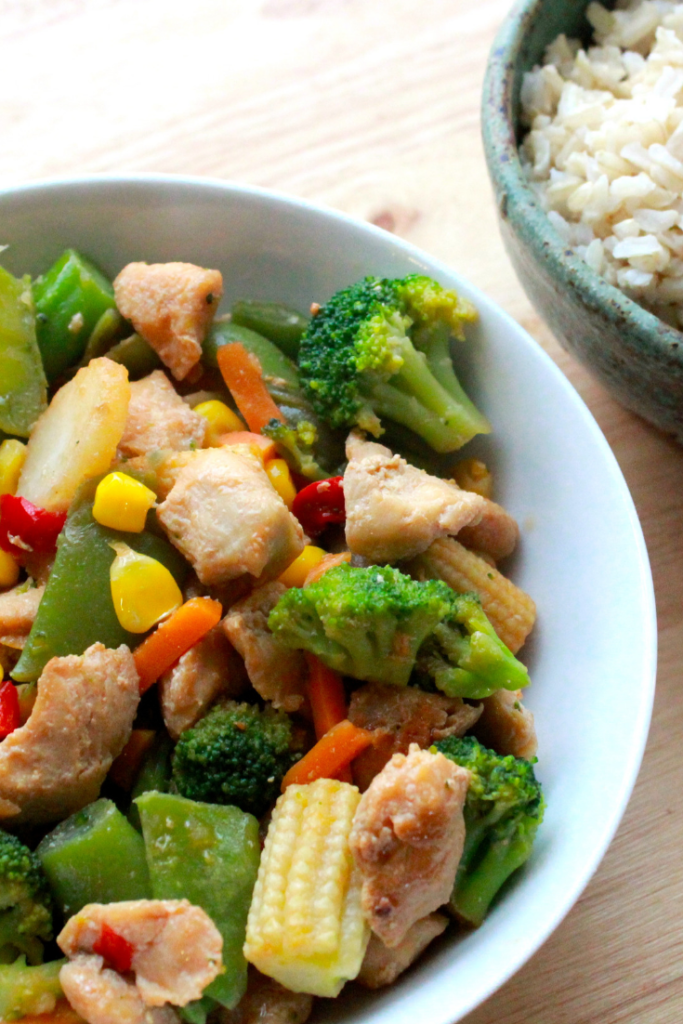 Save
Save
Save
Save
Save