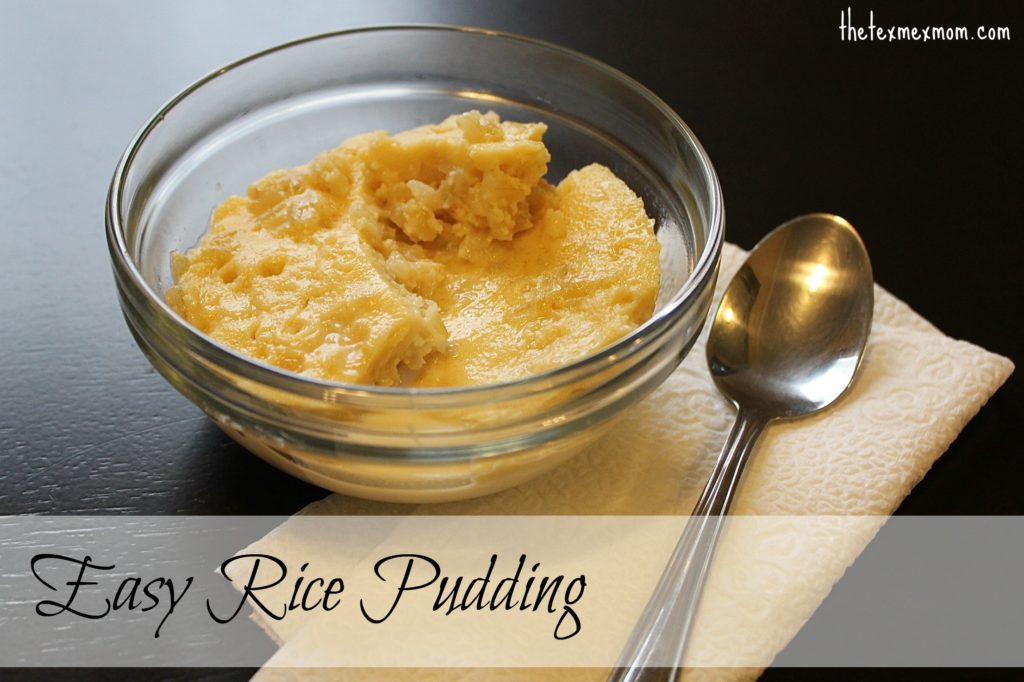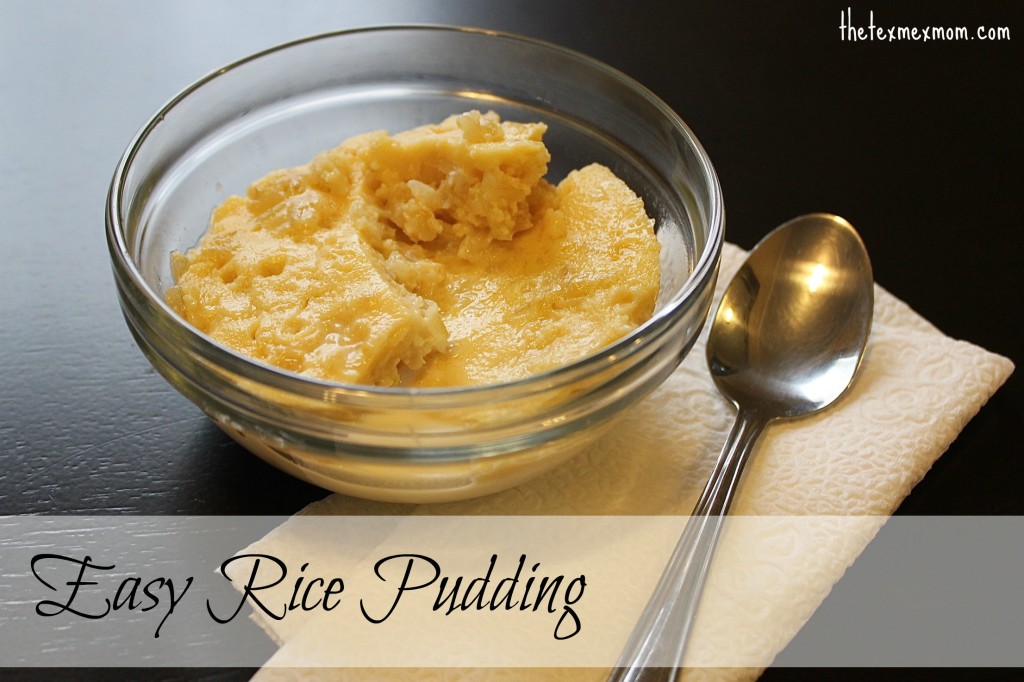 Hello! Just popping on the blog really quickly today to share this super easy recipe for rice pudding. If the idea of rice pudding kind of weirds you out I understand, but you just have to try it! This stuff is delicious and is the perfect way to use up leftover rice.
The original recipe calls for white rice but I normally use brown just because that's what I generally have on hand. And hey, at least that makes it a little bit healthy, right? 😉
Ingredients:
2 cups cooked rice
1 can evaporated milk
2 eggs
3/4 cup sugar
Instructions:
Preheat oven to 350 degrees.
Mix together all the ingredients.
Pour into a greased 8 x 8 baking dish and bake for 1 hour.
It's as simple as that! Once the pudding is finished baking I like to let it cool just a bit and then serve myself a bowl and add some milk… mmm sooo good! The custard on the top is the best part. 🙂 🙂
Hope you are having a great week and I'll see you back here later!