Hey guys! It has been forever since I've shared a recipe on here! I mean, unless you want to count last week's post about baby food, haha.
So anyway, today I thought I'd share the recipe for my mom's baked mac and cheese (because we all need a little comfort food in our lives, am I right?!)
My mom's baked mac and cheese is one of my very favorite comfort foods. It is a unique recipe in that it doesn't have that Velveeta-y smoothness that a lot of mac and cheeses have. It is much better, in my opinion of course. 😉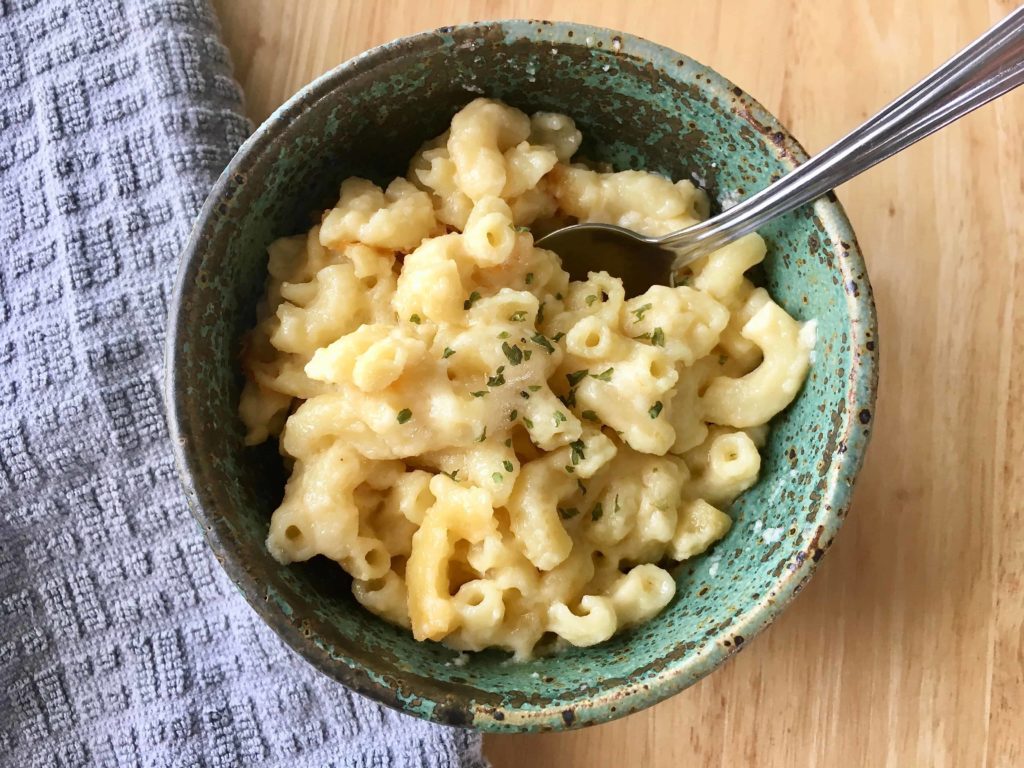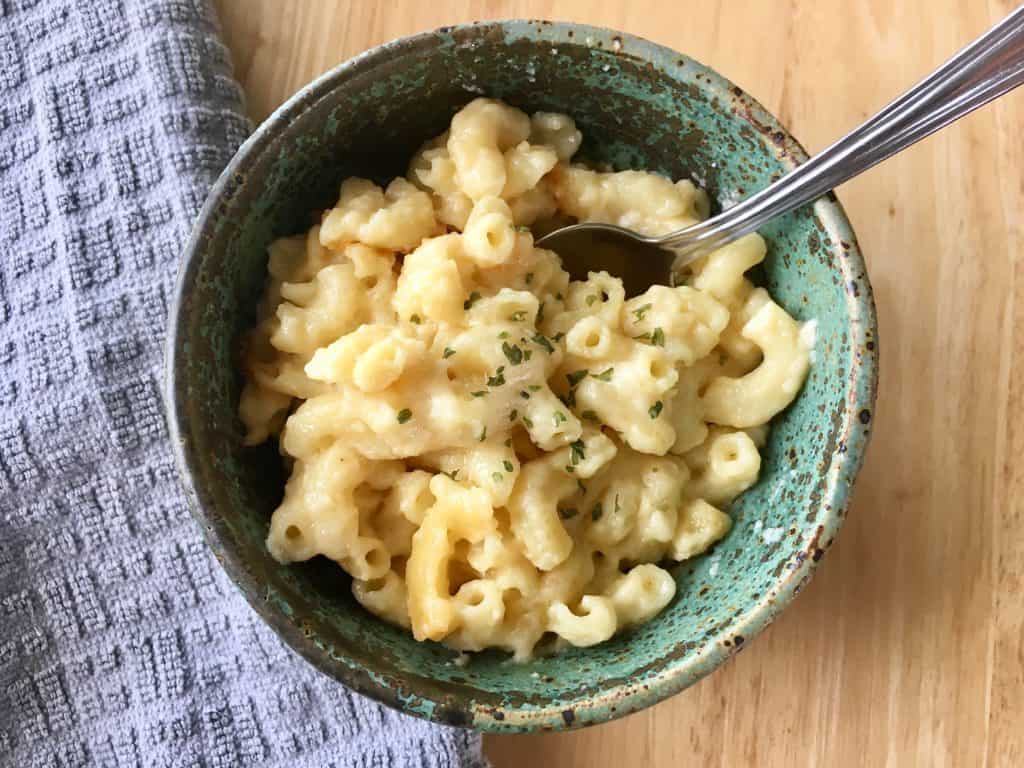 It takes just a little extra time to make mom's baked mac and cheese because, well, you have to bake it. 😉 The recipe is quite simple though – after all it is mac and cheese, it can't be too complicated – and the extra time for baking is worth it!
The recipe calls for a 9×13 baking dish, but if I know we won't need that much for a meal I'll often divide it into two 8x8s, only baking the one we're eating right away. Mom's baked mac and cheese definitely tastes best hot from the oven, although leftovers taste good too when covered and reheated well in the microwave.
You can bake it uncovered or covered, depending on if you prefer the top to get a little browned and crispy or not. (The dish pictured below was covered while it baked.)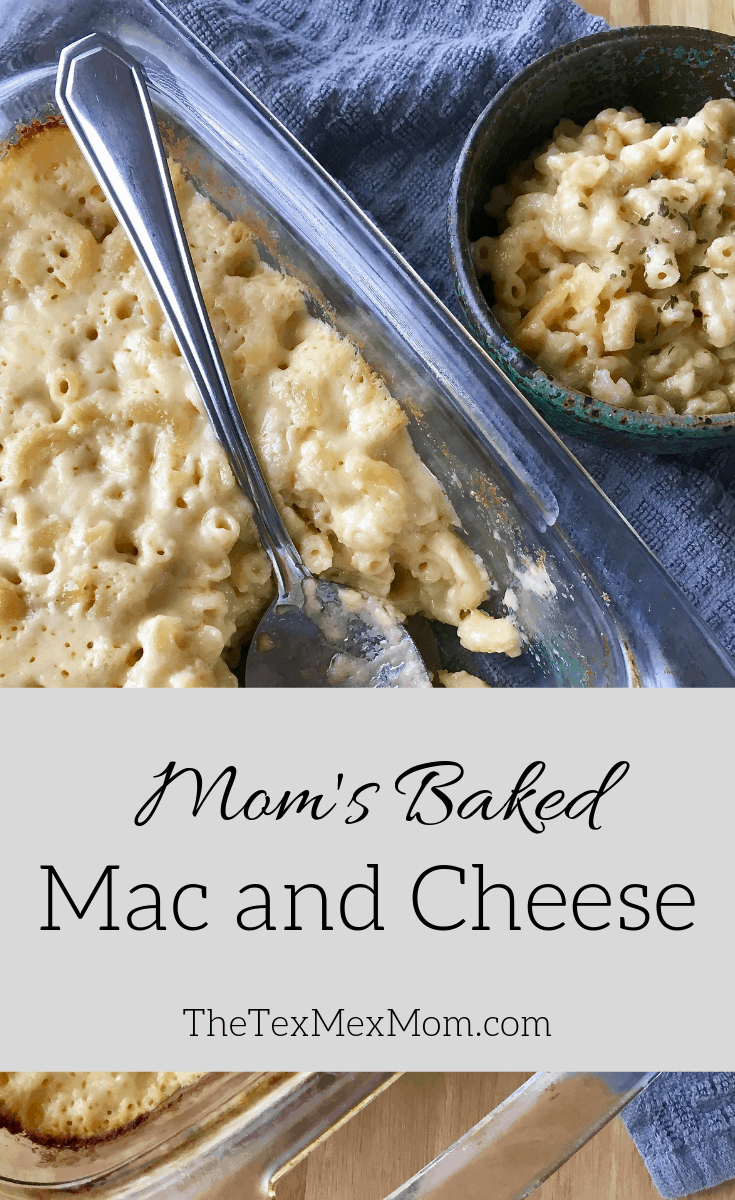 Here's the recipe!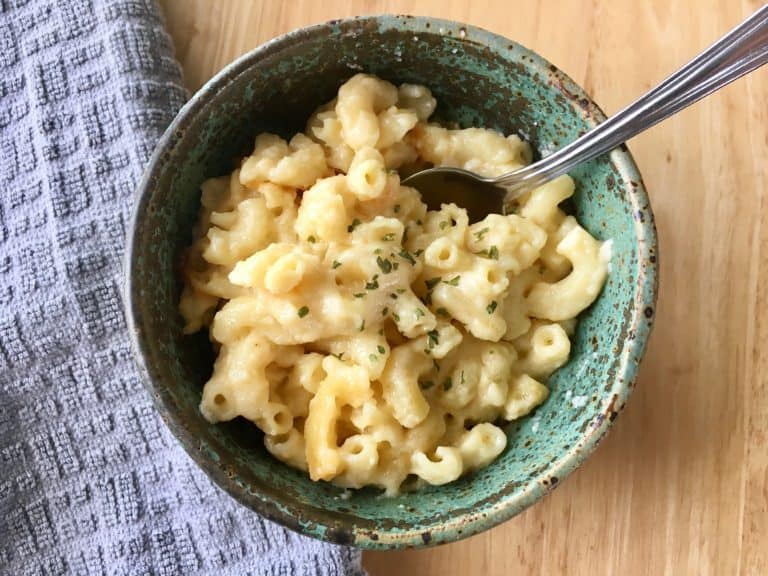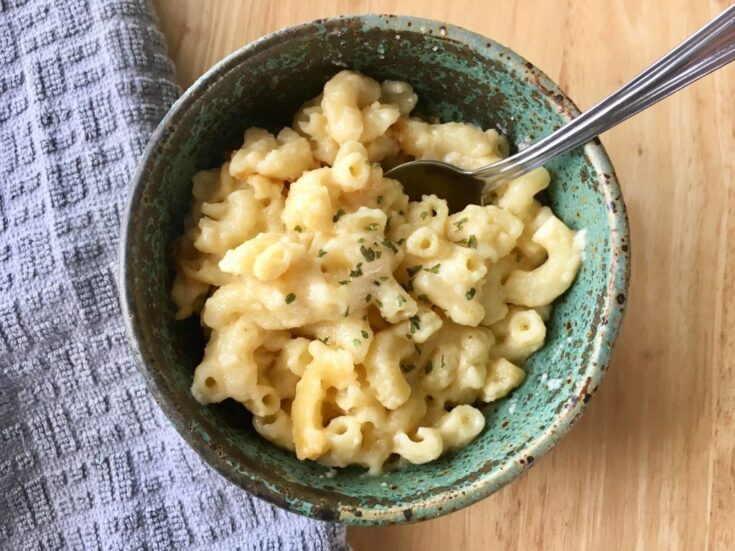 Mom's Baked Mac and Cheese
Ingredients
4 cups macaroni (uncooked)
1/2 cup butter
1/3 cup flour
2 tsp. dry mustard
1 1/2 tsp. salt
5 cups milk
4 cups (1 lb.) shredded sharp cheddar cheese
Instructions
Cook macaroni as directed on the package; drain. Preheat oven to 375.
In a large saucepan, over medium heat, melt margarine; stir in four, mustard and salt. Gradually stir in milk. Cook and stir until the mixture thickens slightly and boils. Remove from heat.
Add the cheese to the milk mixture and stir until melted.
In a large bowl, combine the sauce with the macaroni. Spoon into a greased 13x9 baking dish.
Bake for 40 minutes. Let stand for 10 minutes.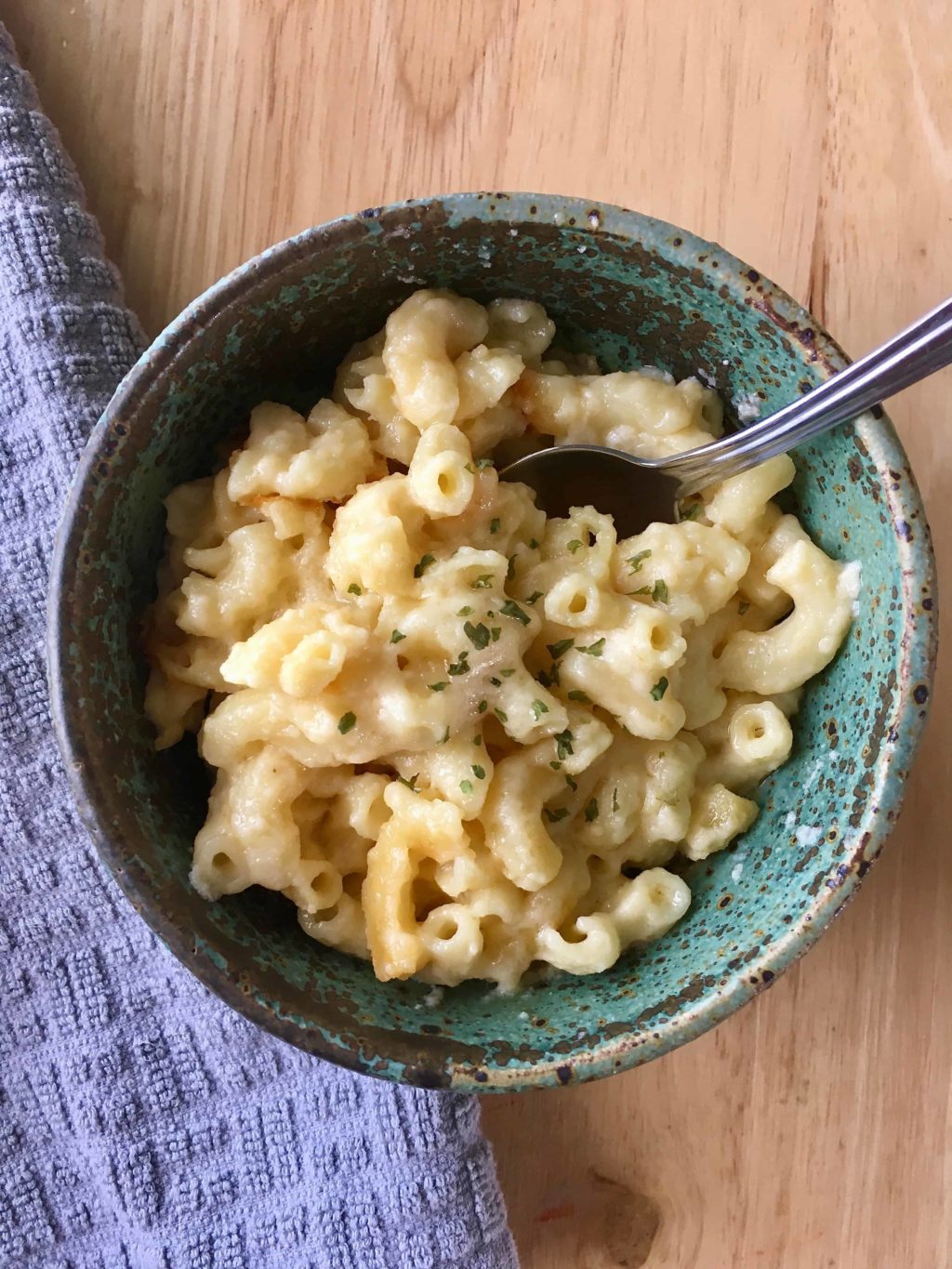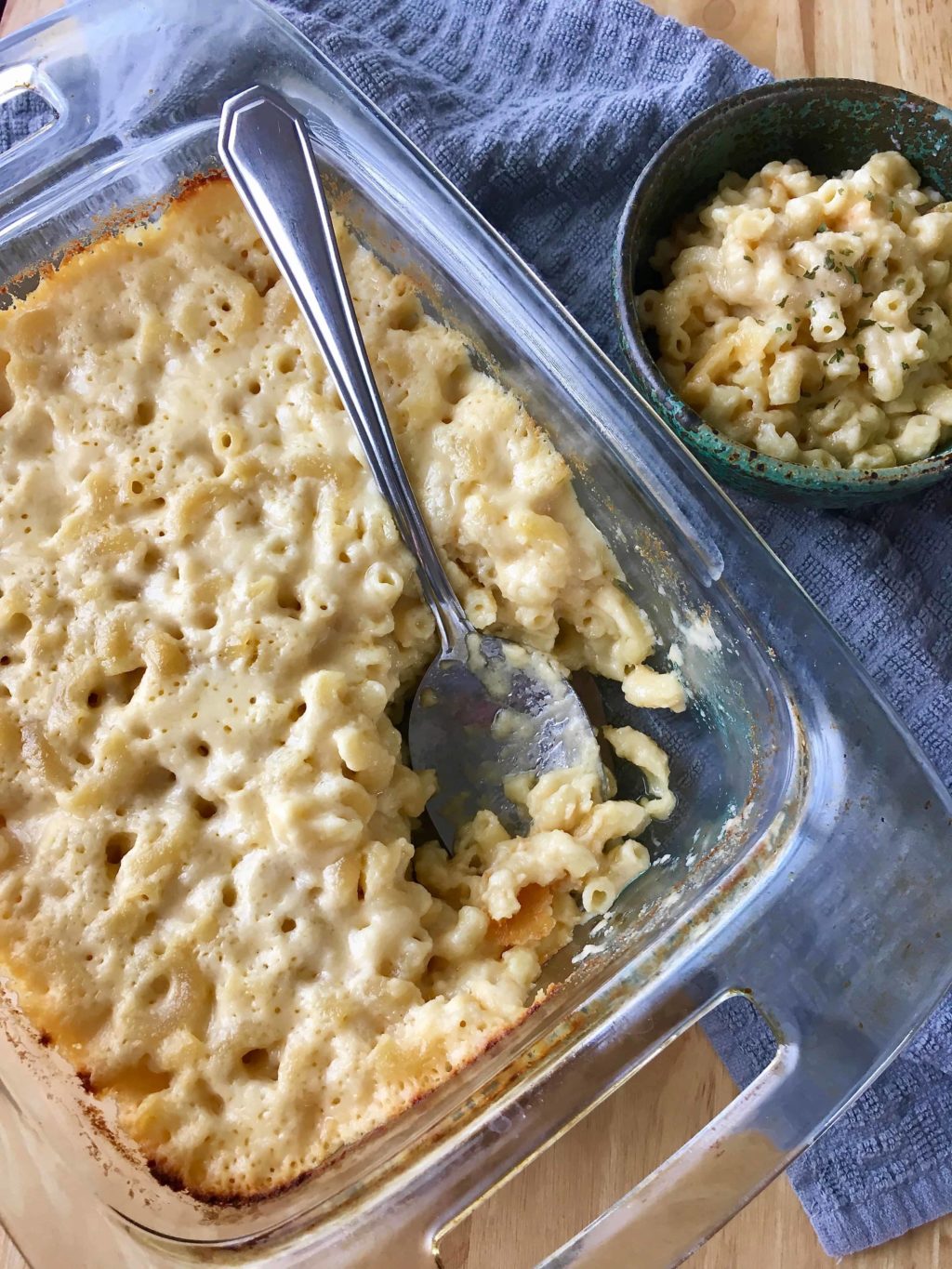 Thanks for stopping by the blog today!! 🙂