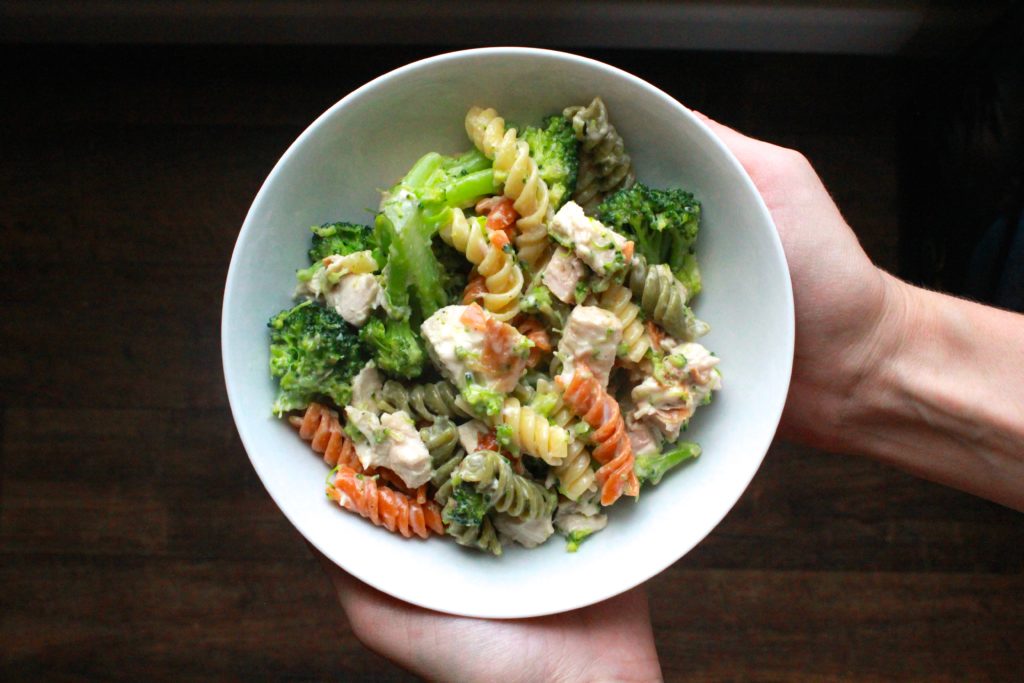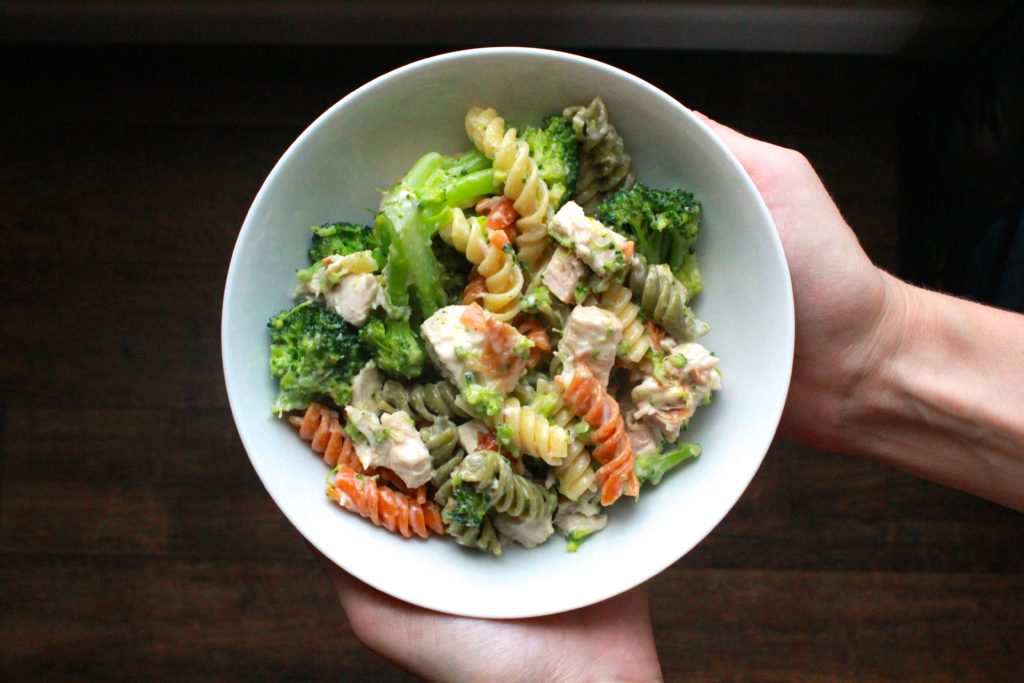 {This blog post contains affiliate links}
Hello! 🙂
Today I'm back with a super easy, five ingredient recipe for you: Chicken Ranch Pasta. If this recipe looks familiar that's because it is – I posted it last summer – but the picture wasn't too great so I decided to just re-do the whole post and re-publish.
I'm a huge fan of easy meals, especially in this stage of life with two little kiddos. This pasta dish is one of my mom's recipes and it's one of the easiest ever. It's a great meal for the summer when you don't want to use the oven. I love that it can be served hot or cold, whichever you prefer.
It's a really kid-friendly dish too; even broccoli is yummy with ranch! Caleb tried it for the first time today and liked it (after first looking at his plate and singing "You've got to try new foods 'cause they might taste goooood" from Daniel Tiger haha!)
All you need are five basic ingredients: pasta, chicken, broccoli, ranch dressing, and Parmesan cheese. Yay for easy meals!
5 Ingredient Chicken Ranch Pasta
Ingredients
8 oz. pasta, cooked (rotini or penne are good choices)
2 c. broccoli, cooked
2 c. chopped/shredded chicken (rotisserie chicken adds great flavor!)
1 c. ranch dressing
1 1/2 tbsp. Parmesan cheese
Instructions
Toss everything together.
Serve immediately or refrigerate and serve cold.
If this looks yummy to you I'd love for you to pin it on Pinterest. And hey, follow my account while you're over there. 🙂
Thanks for stopping by today!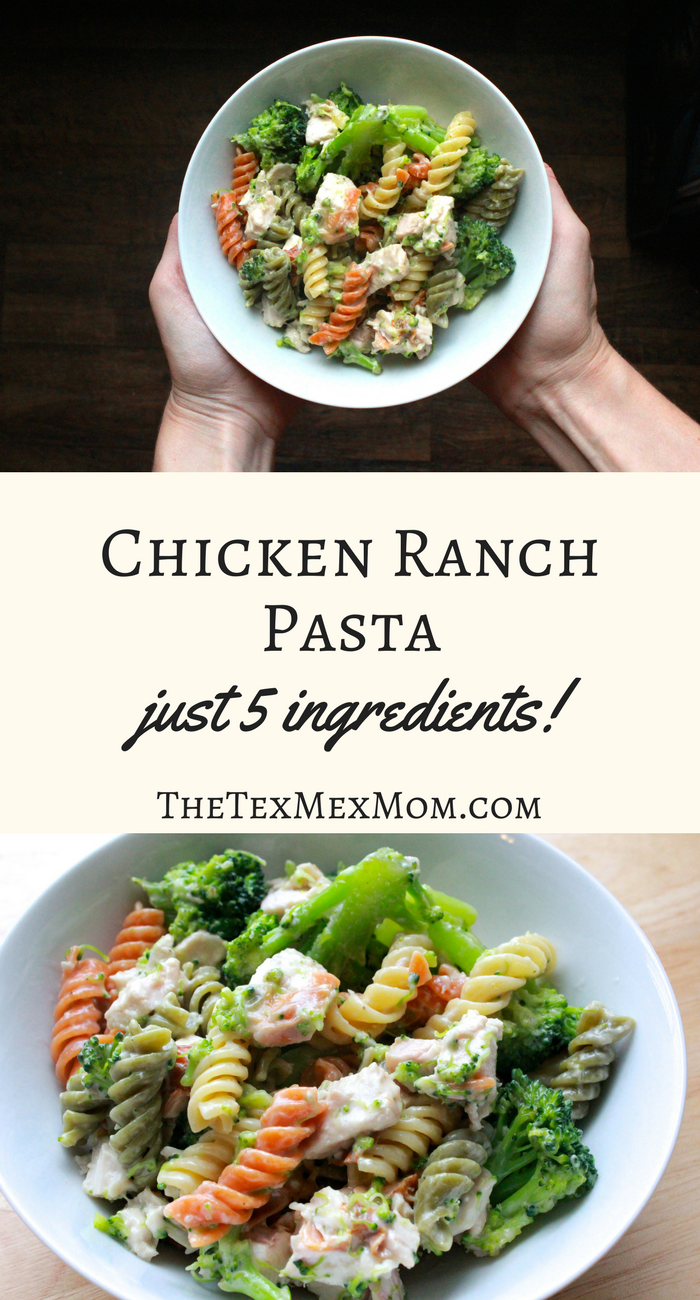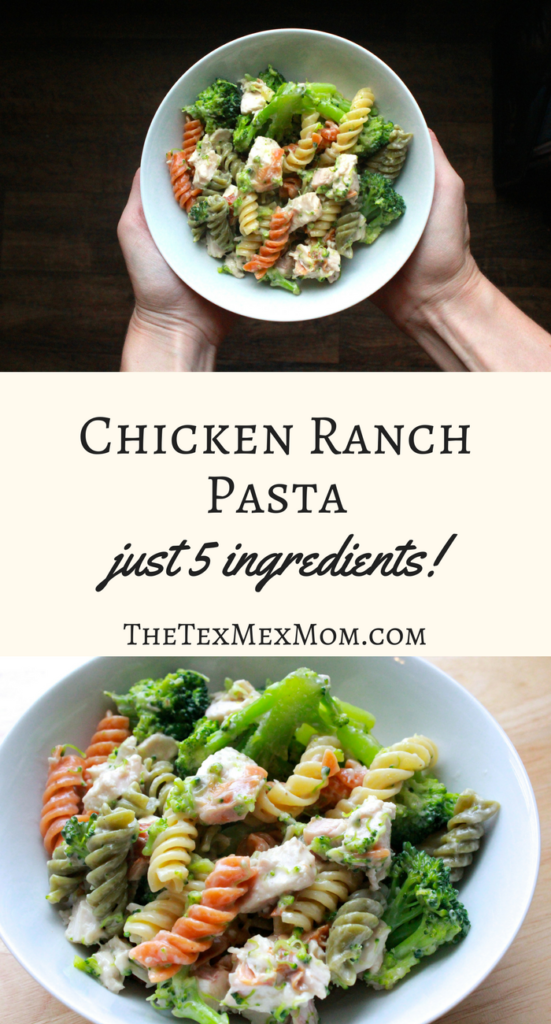 PS – If you're looking for another great summer recipe check out my recipe for Greek Salad with Chicken 🙂