Hi friends! I hope everyone had a nice long Labor Day weekend!
I usually post on Mondays but I kind of figured that everyone would rather be out having fun than reading my blog post so I decided to save this post for the middle of the week. 😉
As you know if you got my email newsletter yesterday, this month's theme here on the blog is BAKING!
I will be posting a new recipe (or a roundup of recipes) every week. In the coming weeks you can look for my mom's roll recipe (so yummy you guys!), my favorite chocolate bundt cake, and a roundup of awesome apple recipes for the fall.
But I'm getting ahead of myself. Let's talk about today's recipe: Banana Zucchini Blueberry Muffins.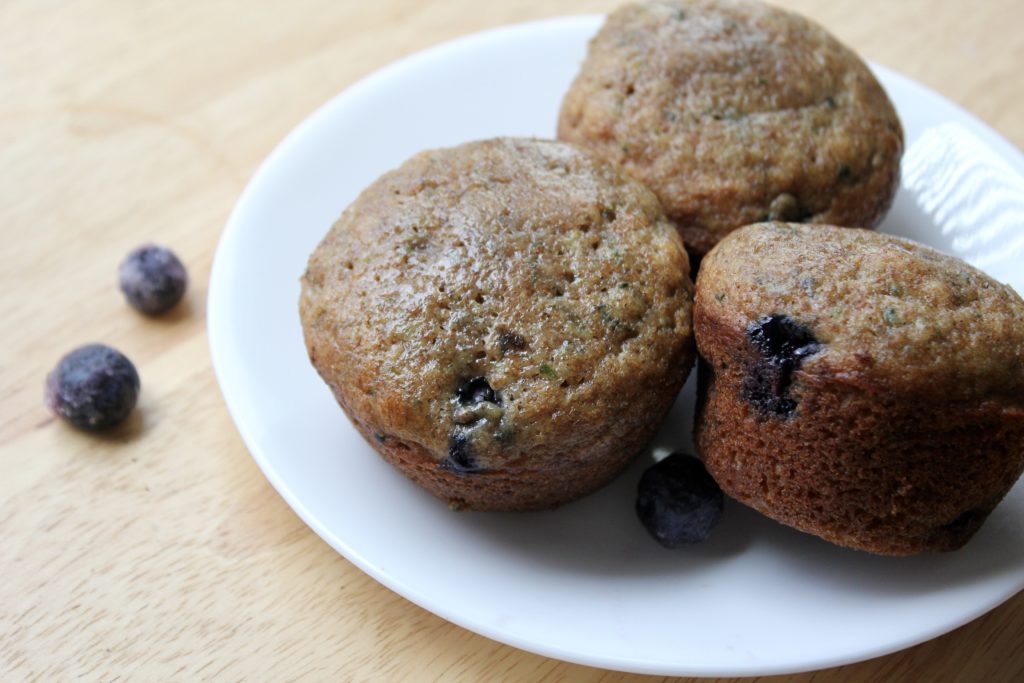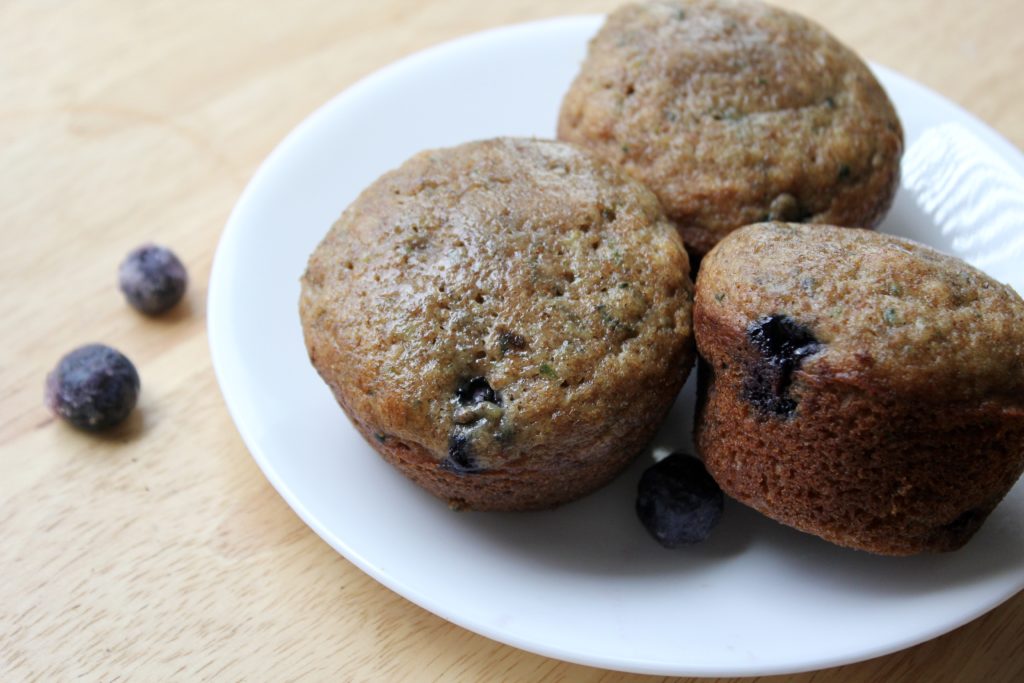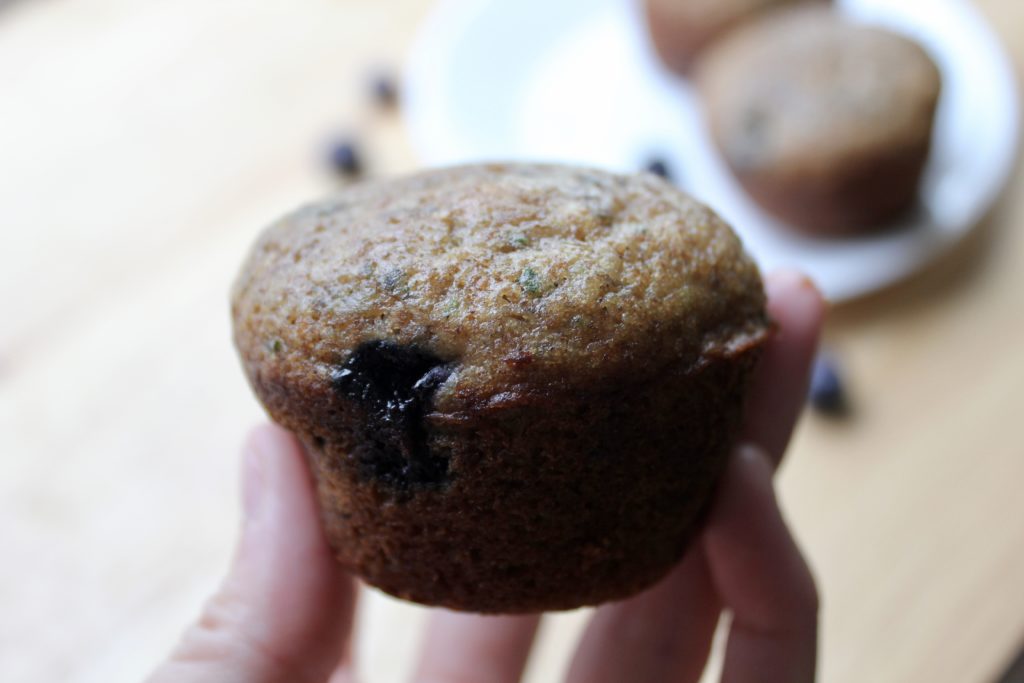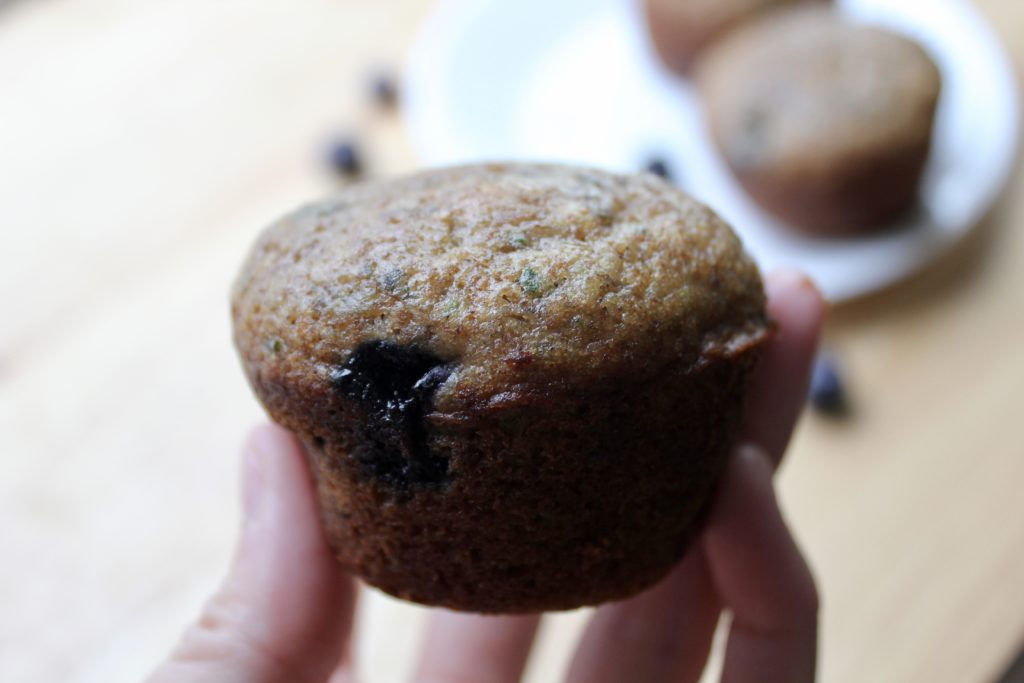 I decided to make muffins a couple weeks ago because I had a couple bananas that needed to be used up. I also had some zucchini in the freezer and blueberries in the fridge so I decided to try a new combination.
I found several recipes for Banana Zucchini muffins online but they called for a lot more sugar than I wanted to use.
To make my muffins healthier I added about half the normal amount of sugar and then used whole wheat flour for half of the flour. I added in a heaping cup of blueberries too which really made the muffins extra yummy.
This is definitely a recipe I'll be making again. I love serving my kids muffins that taste yummy and contain some good nutrients. 🙂
Here's the recipe for my Banana Zucchini Blueberry Muffins: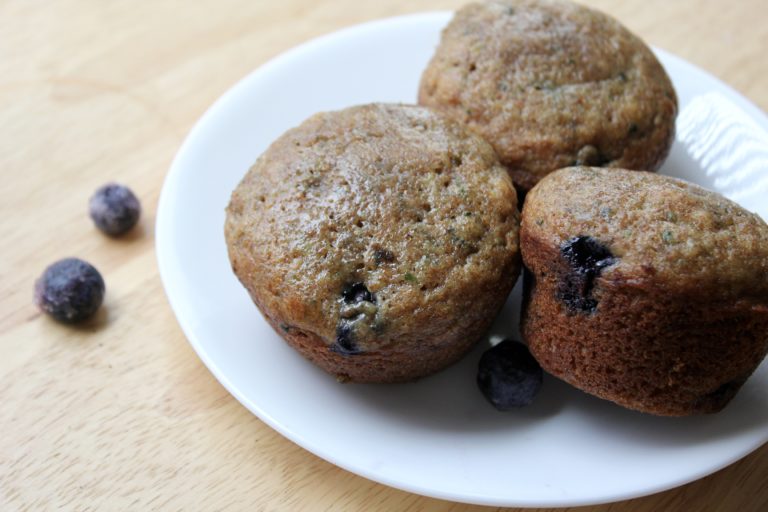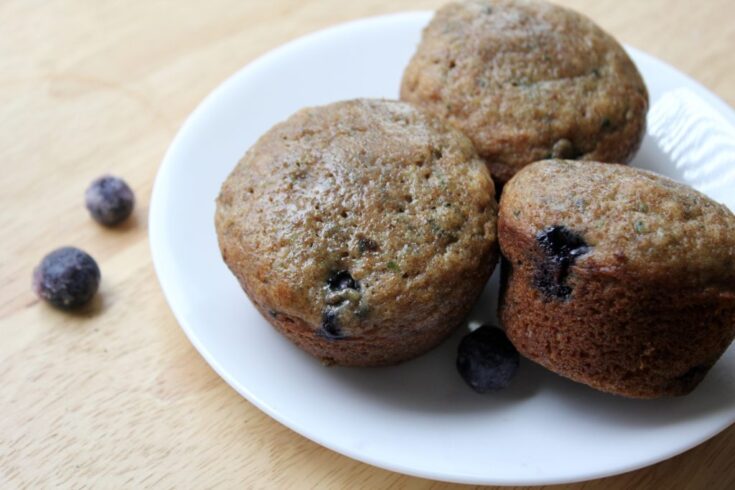 Banana Zucchini Blueberry Muffins
Ingredients
1 1/2 cups all-purpose flour
1 1/2 cups whole wheat flour
1 1/2 teaspoons baking powder
1 1/2 teaspoons baking soda
1 1/2 teaspoons ground cinnamon
1 teaspoon salt
4 eggs
1 cup granulated sugar
1/2 cup vegetable or canola oil
1/2 cup unsweetened applesauce
2 medium ripe bananas, mashed (about 1 cup)
1 1/2 to 2 cups shredded zucchini
1 cup fresh or frozen blueberries
Instructions
Preheat oven to 350 degrees.
In a large bowl combine flour, baking powder, baking soda, cinnamon, and salt.
In another bowl combine eggs, sugar, oil, applesauce, and bananas, mixing well.
Add the egg mixture to the flour mixture and stir gently - do not over mix. Fold in the zucchini and blueberries.
Pour the batter into 2 greased 12-cup muffin tins and bake for 20-24 minutes or until a toothpick inserted into the center of a muffin comes out clean.
If these Banana Zucchini Blueberry Muffins look good to you don't forget to pin the image below so you'll always have the recipe! 🙂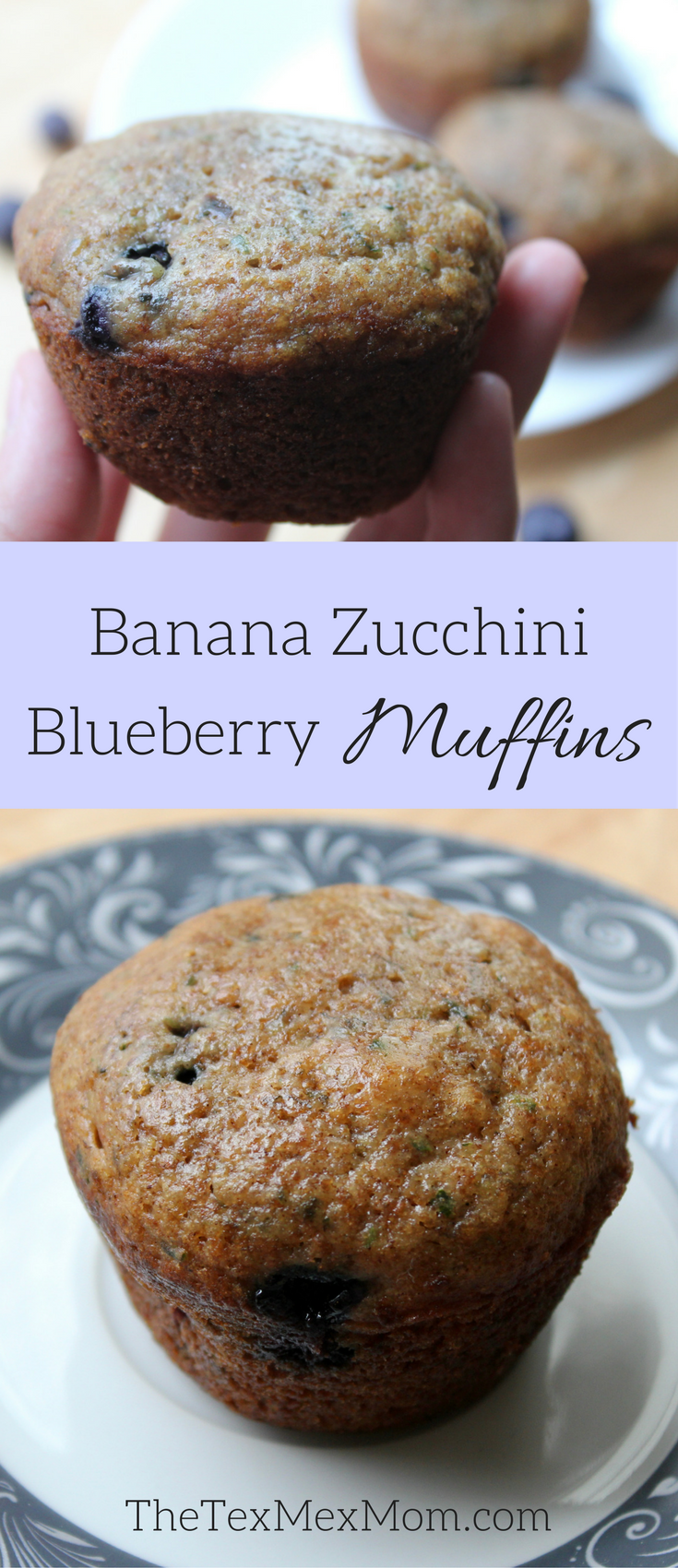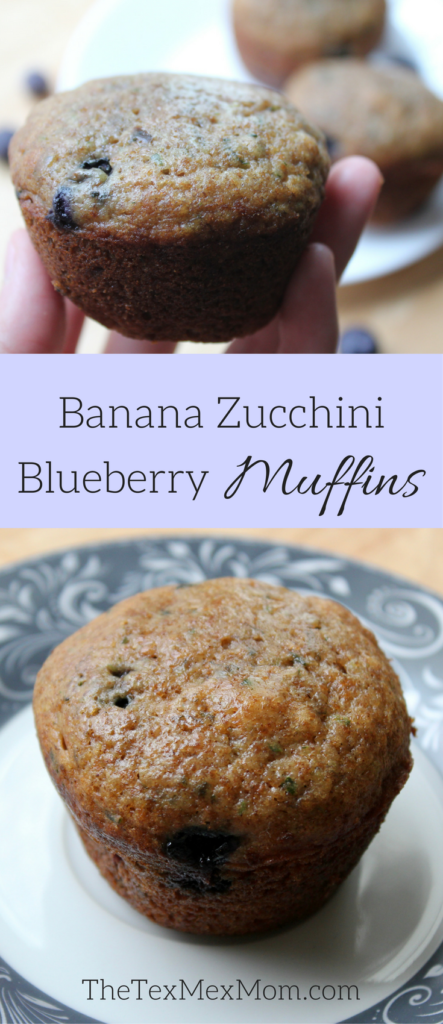 I'll see you back here next week for another recipe! Happy baking! 🙂
Save
Save
Save
Save
Save