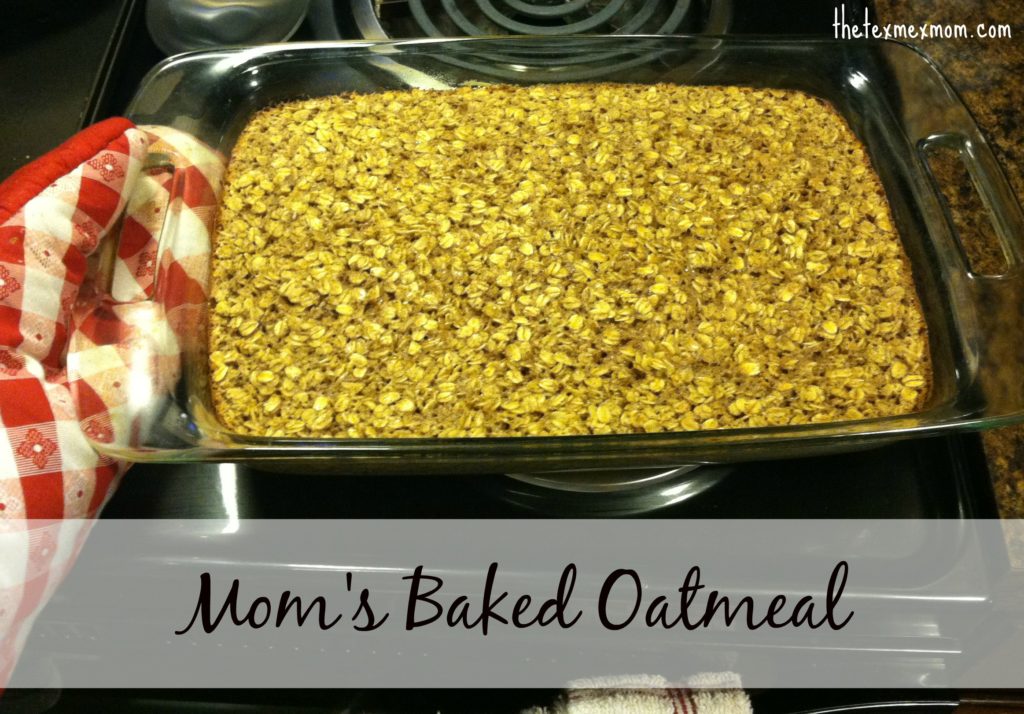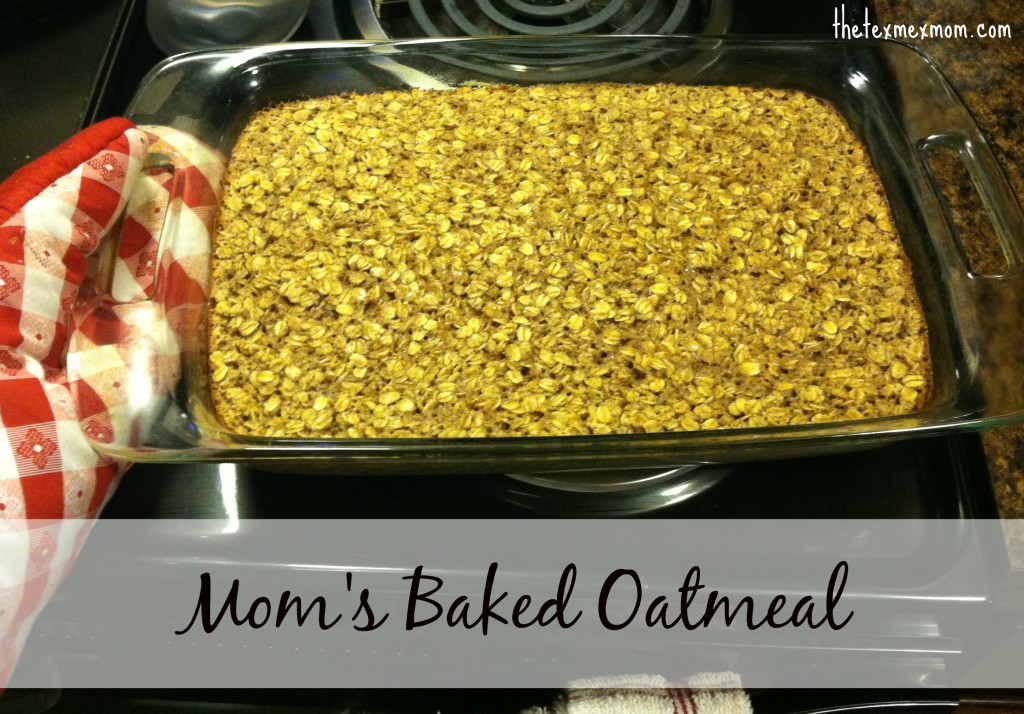 I've been super into baked oatmeal lately. Like, I've made this recipe three times in the last month or two. And, I'll probably make it again soon. It's that good.
I was waiting to blog about this recipe once I got a nice, artistic picture of the finished product. Well, the last two times I made it I ate it up before I could take the time to get a good picture. So, oh well, just phone pics today. Maybe next time I make it I'll take a nice picture and update this blog post. No promises though haha.
I got this recipe from my mom (hence the title.) The only change I made was to double the amount of eggs to up the protein a bit.
Here are the three lovely phone pics I managed to take: 🙂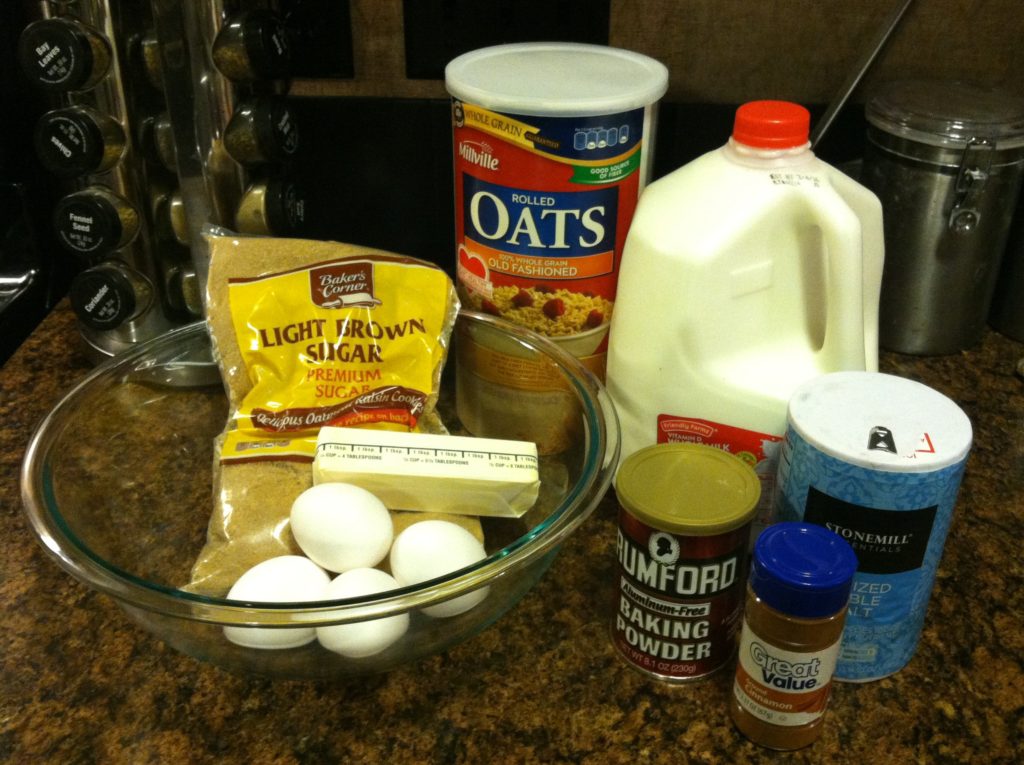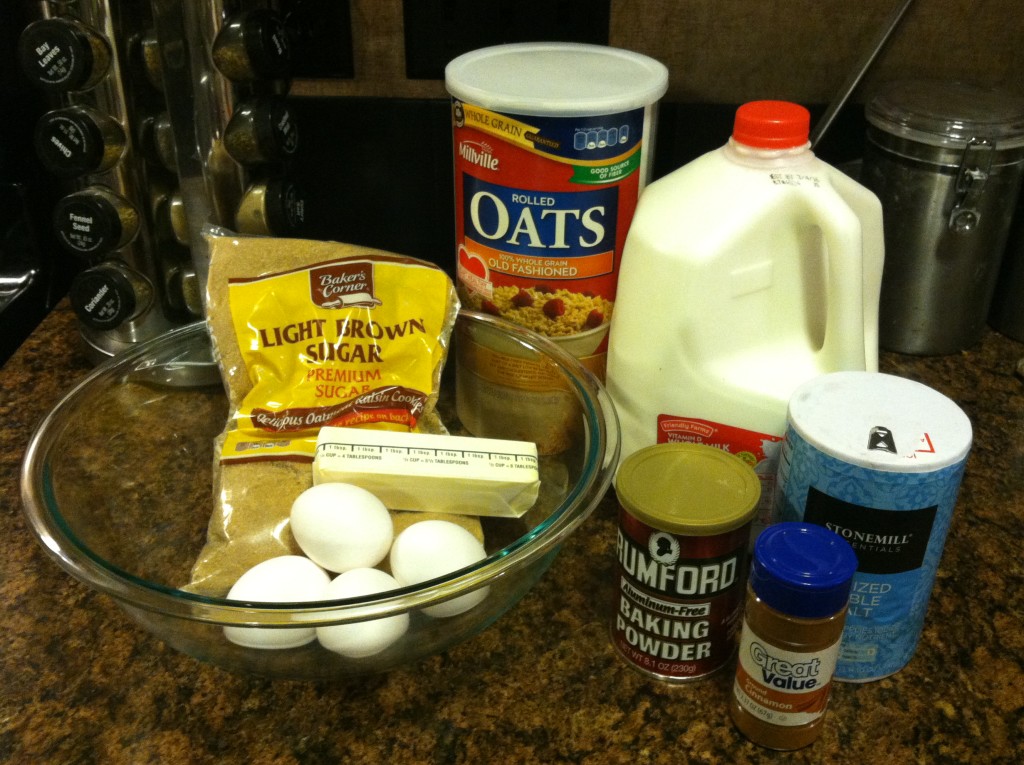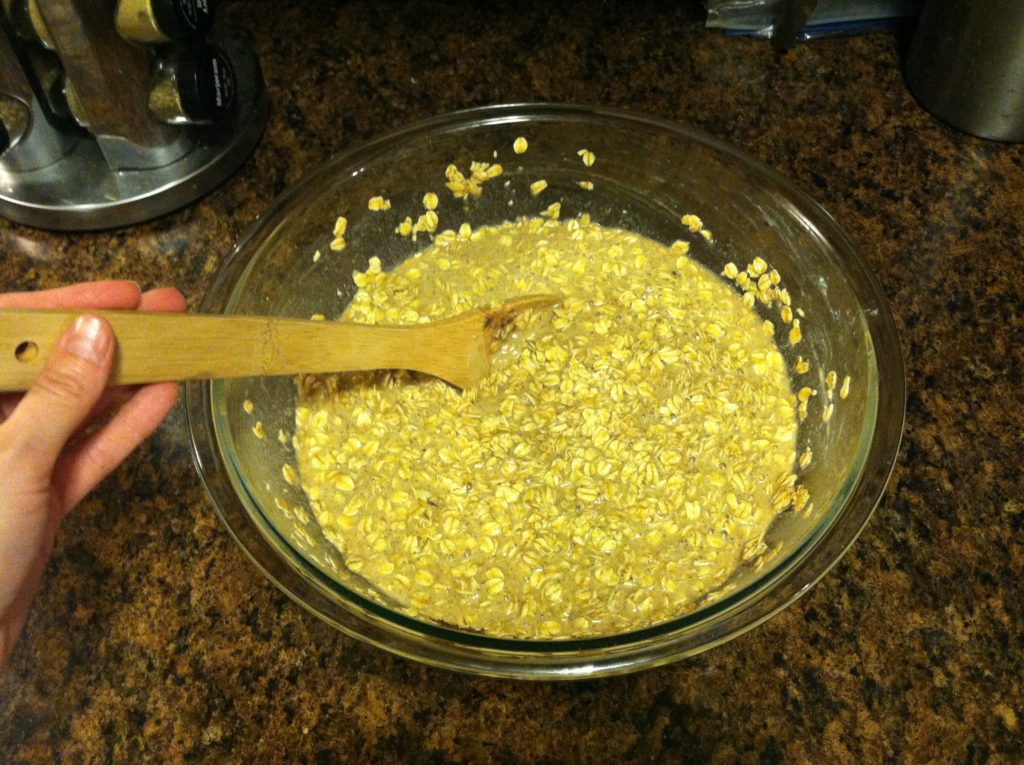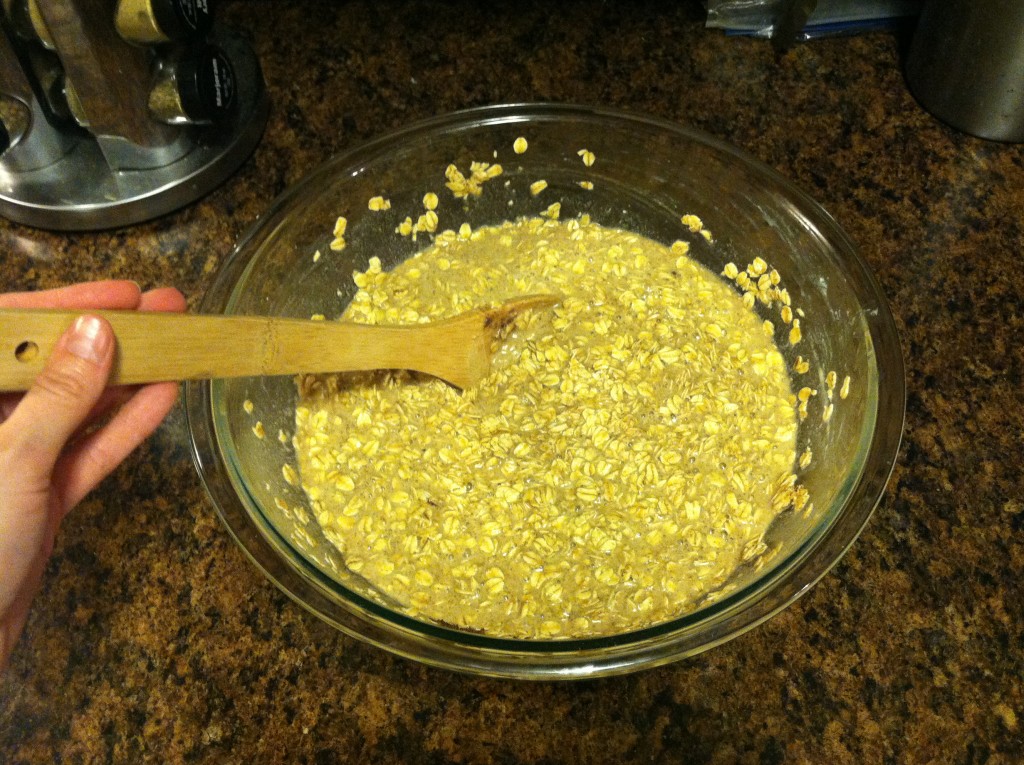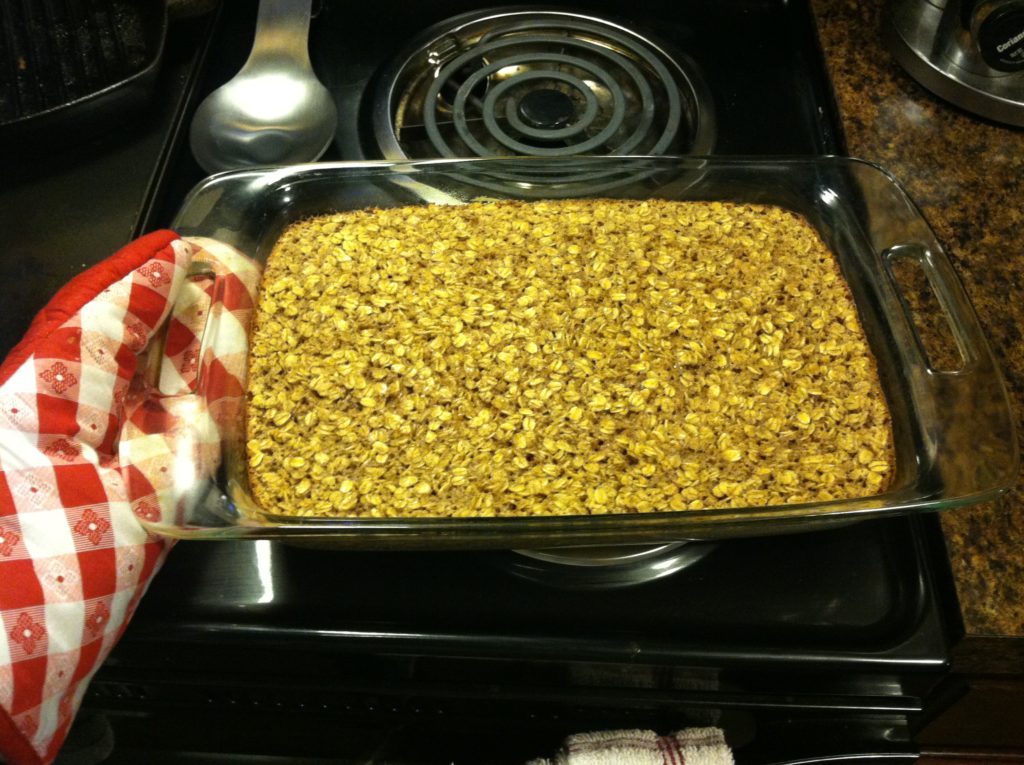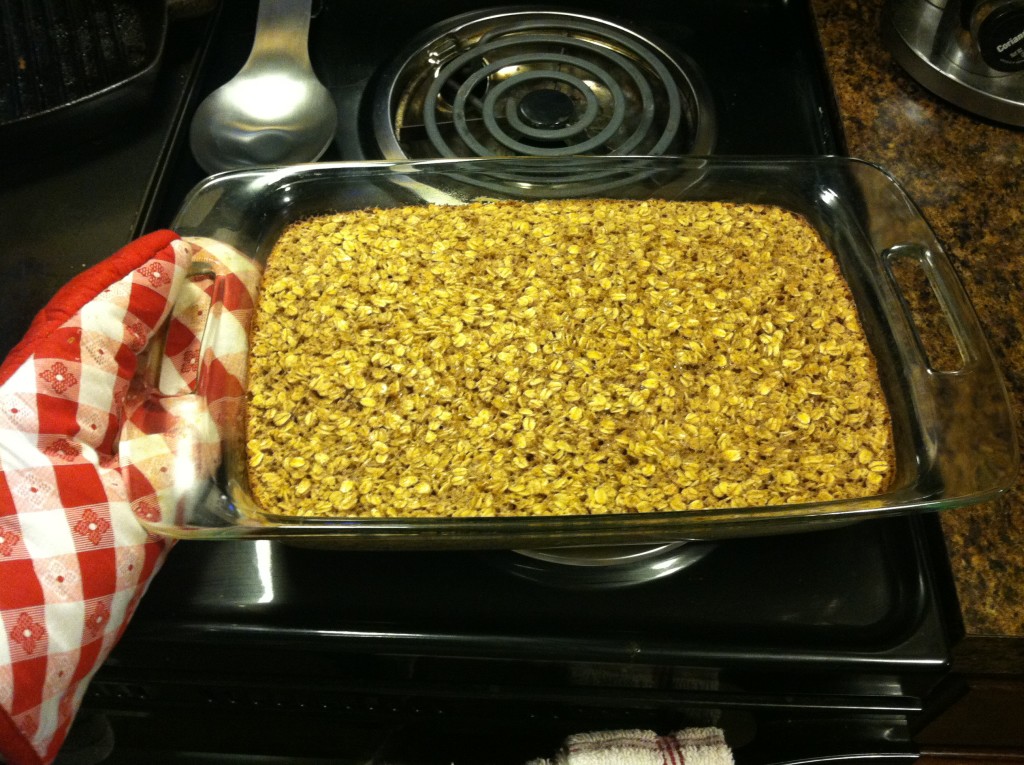 And here's the recipe!
Ingredients:
4 cups old-fashioned oats
1 stick (1/2 cup) butter, melted
1 cup brown sugar
4 eggs, beaten
1 1/2 cups milk
2 teaspoons baking powder
2 teaspoons cinnamon
1/2 teaspoon salt
Instructions:
Preheat oven to 350 degrees.
In a large bowl, mix all the ingredients together.
Bake, covered, in a greased 9 x 13 baking dish for 15 minutes. Uncover, and bake for 20 more minutes.
Enjoy for breakfast… or lunch, or dinner, or a snack… it's pretty much amazing whenever! 🙂