Wondering what are the best things to buy on Facebook Marketplace to save money? Here are my favorite items to look for, plus my best tips for buying.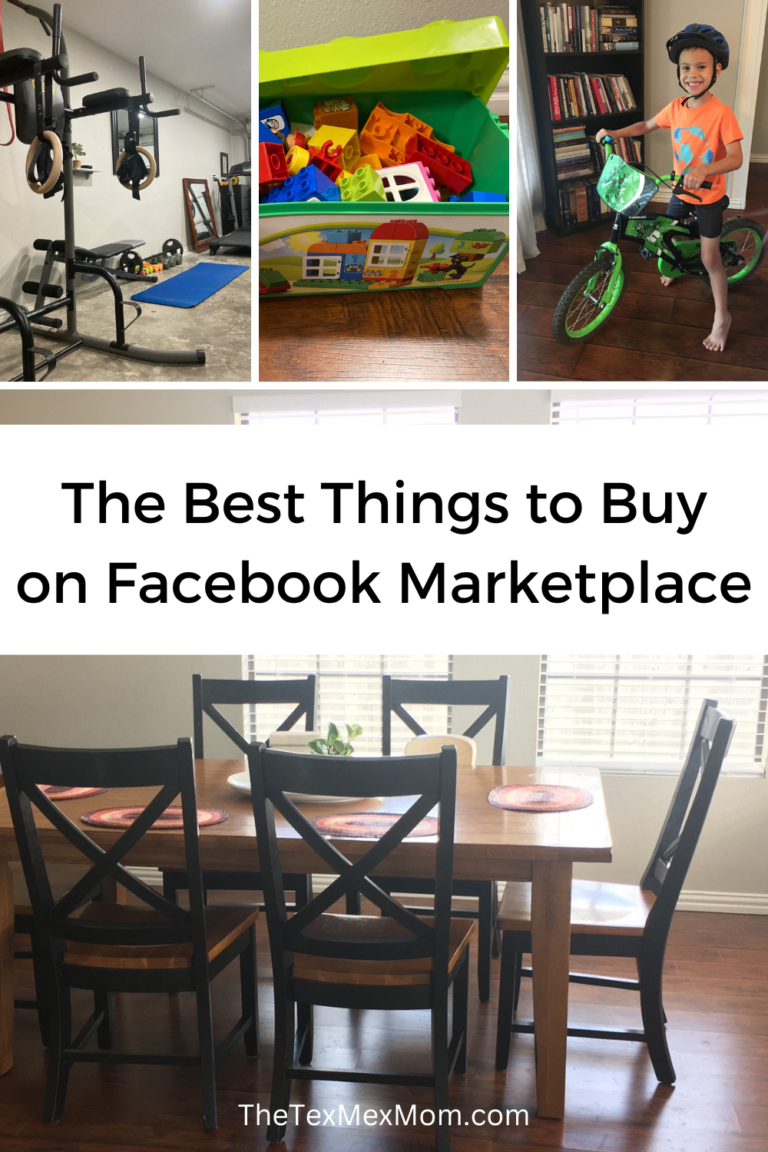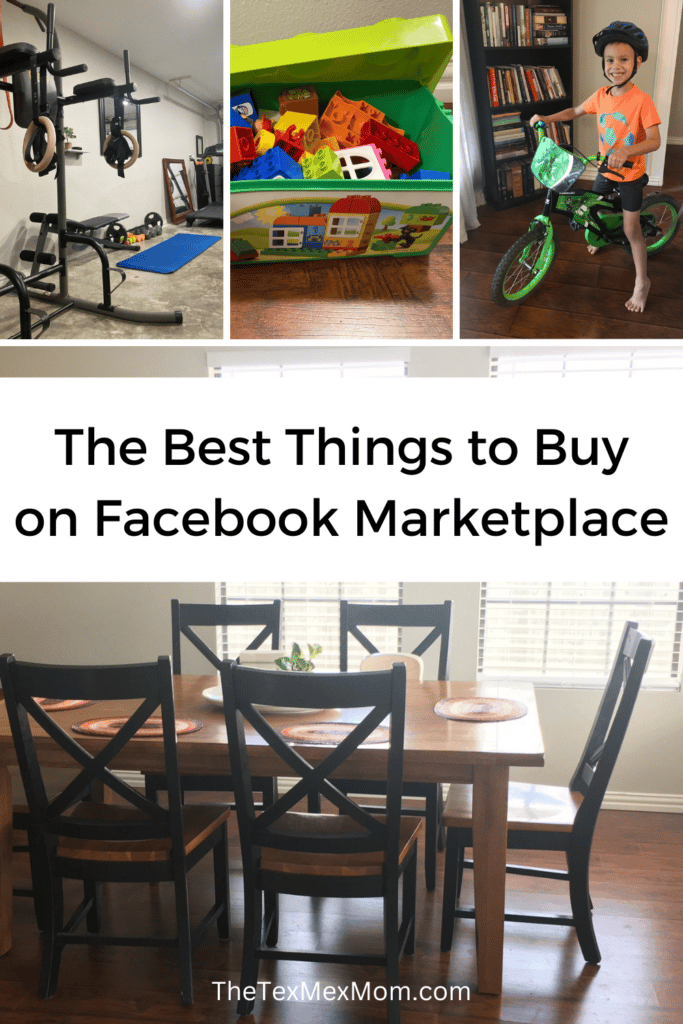 As a big proponent of frugal living, one of my favorite ways to save money is to buy used when I can. In the past few years Facebook Marketplace has become my favorite place to look for deals. You can't beat shopping for deals from the comfort of your own home – it beats garage sales and thrift stores any day in my opinion!
Today let's talk about some of the best things to buy on Facebook Marketplace along with a few tips for how to have the best experience as a buyer.
My Favorite Things to Buy on Facebook Marketplace
1. Furniture
Furniture is one of the most popular things to sell on Facebook Marketplace, so if you're in the market for used furniture it's a great place to look. With a little patience you can find some great deals.
My favorite Marketplace furniture purchase was our big, solid dining room table that came with two extensions and ten (10!) chairs. We still can't believe what a great deal it was and the people who sold it to us were happy that it was going to a family who would be able use it for many years to come.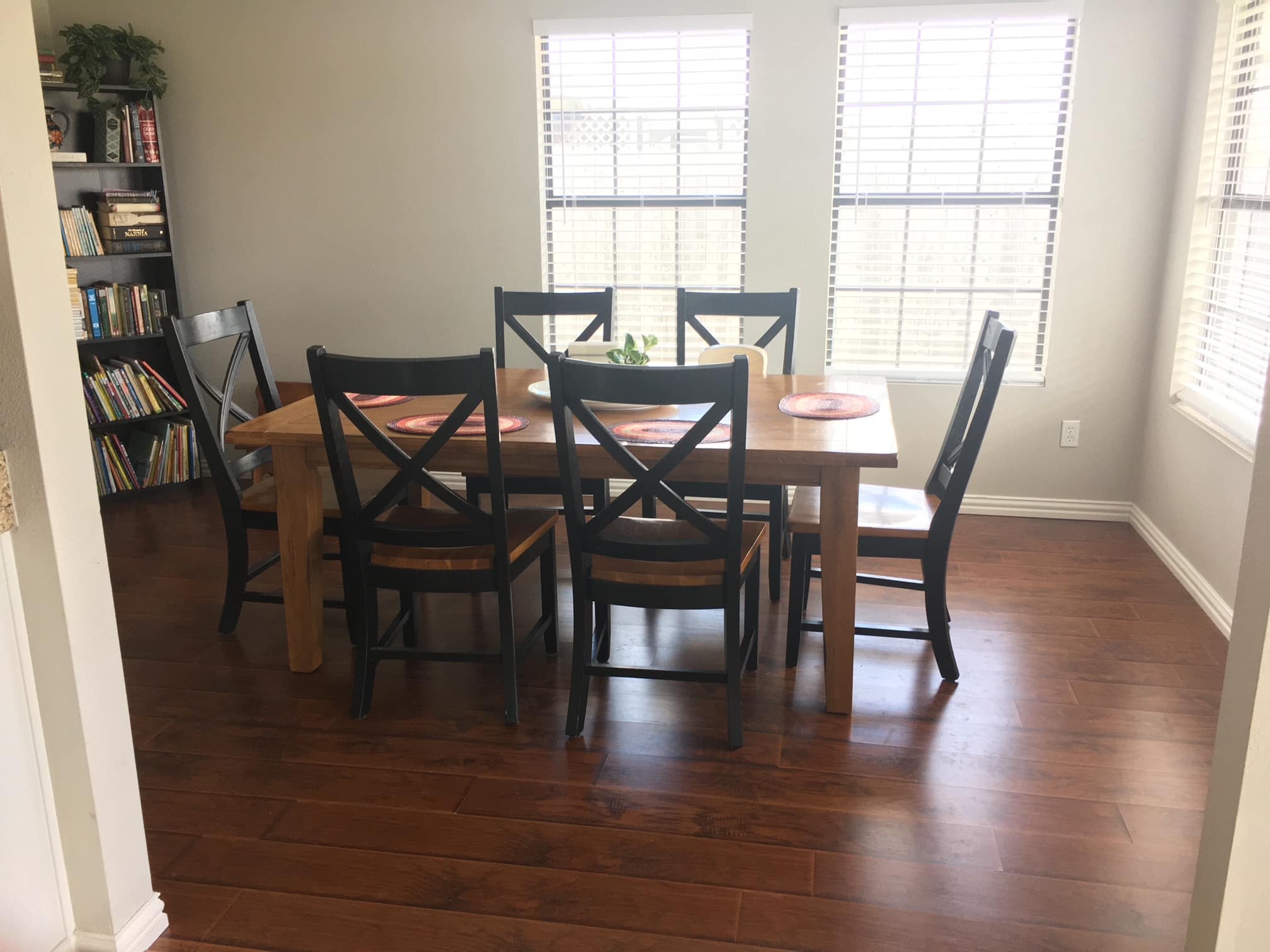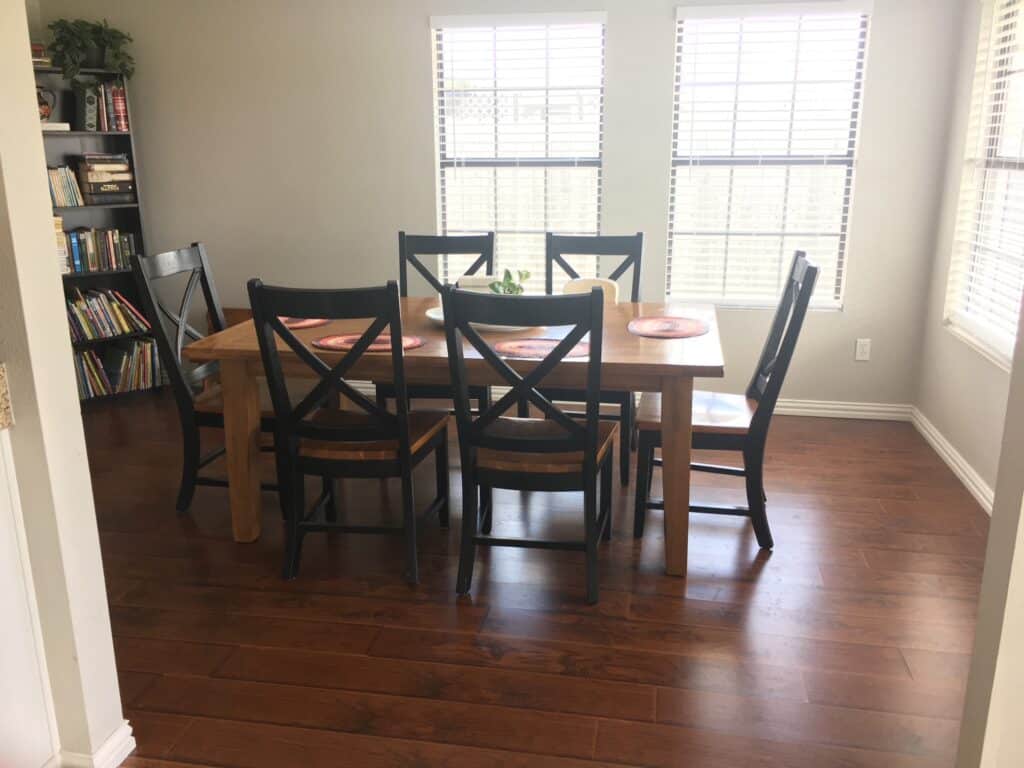 We've also purchased dressers, a side table for our living room, and desks and chairs for both Pablo and me (and probably more that I'm forgetting) all for really great deals!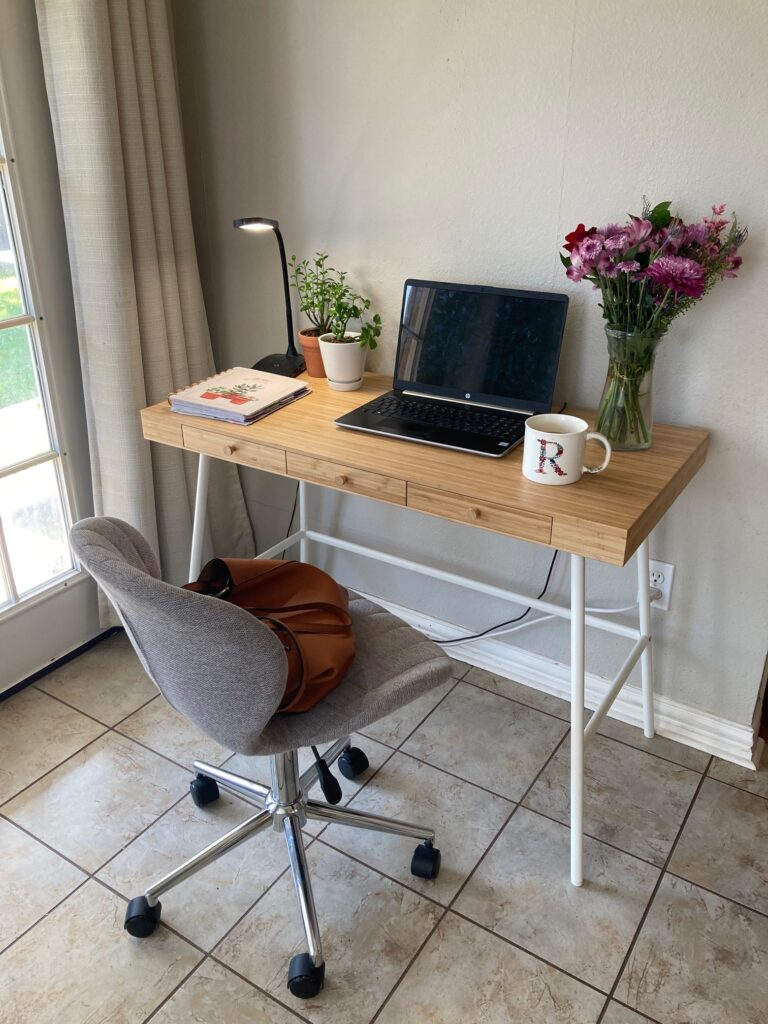 2. Baby Gear
People are always looking to get rid of or update their baby gear, so you can almost always find great deals on all sorts of baby gear for sale on Facebook Marketplace.
Just this past month we bought this beautiful Mini GT double stroller in great condition for just over $100 – and it retails for $600-$700 new! Yay for saving money! I was especially thrilled about this find because I'd been wanting a good double stroller for awhile now and this one is even better than I expected.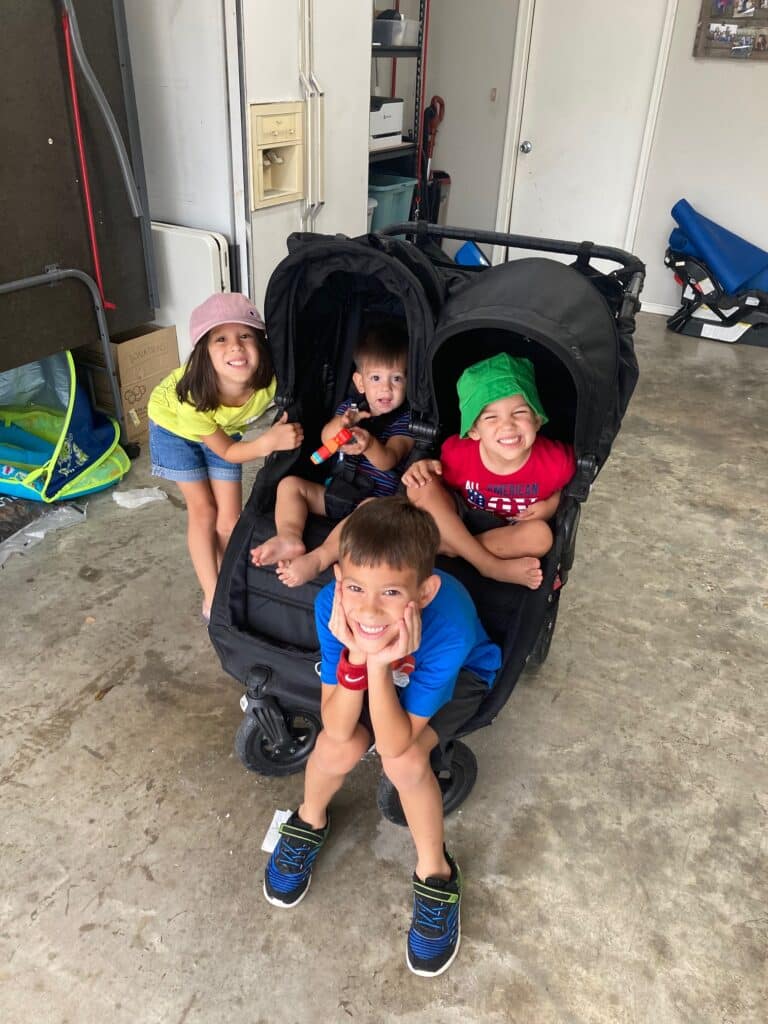 Besides strollers you can usually find baby swings (the one we bought is pictured below), pack 'n plays, cribs, baby seats, and all sorts of other baby paraphernalia for sale on Marketplace.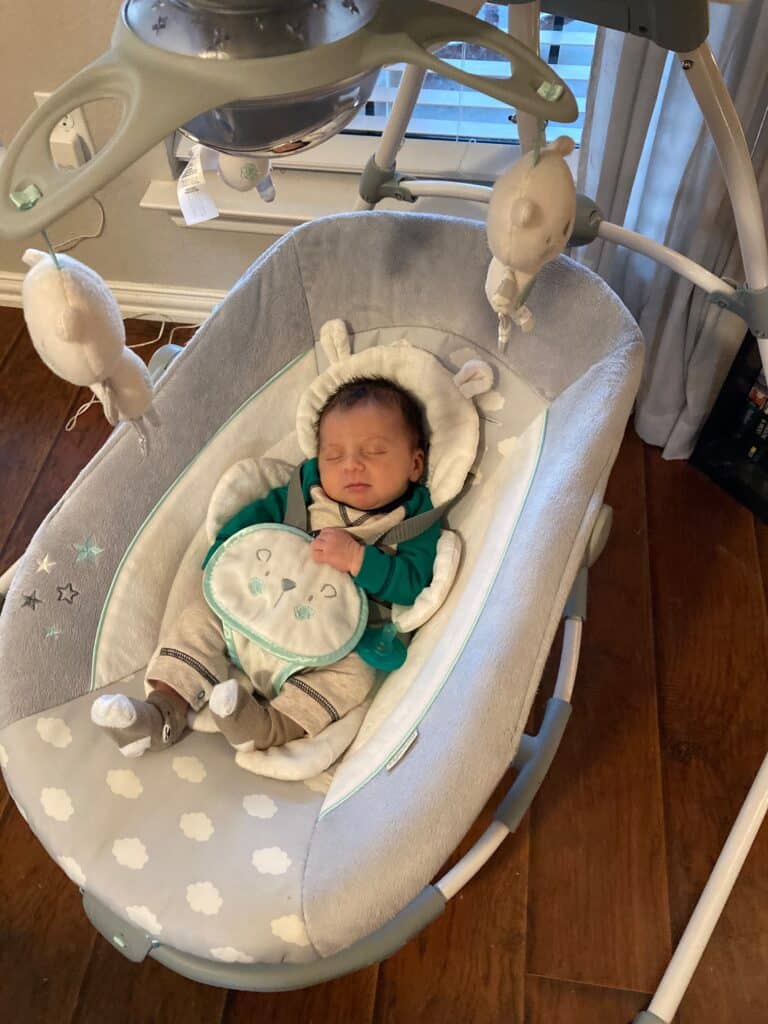 3. Toys
I've recently started watching Facebook Marketplace for specific toys I want to get my kids for their birthdays or Christmas. I know not everyone likes the idea of gifting something used, but I think it's a perfectly acceptable option, especially for your own kiddos, and especially when it's a really great deal.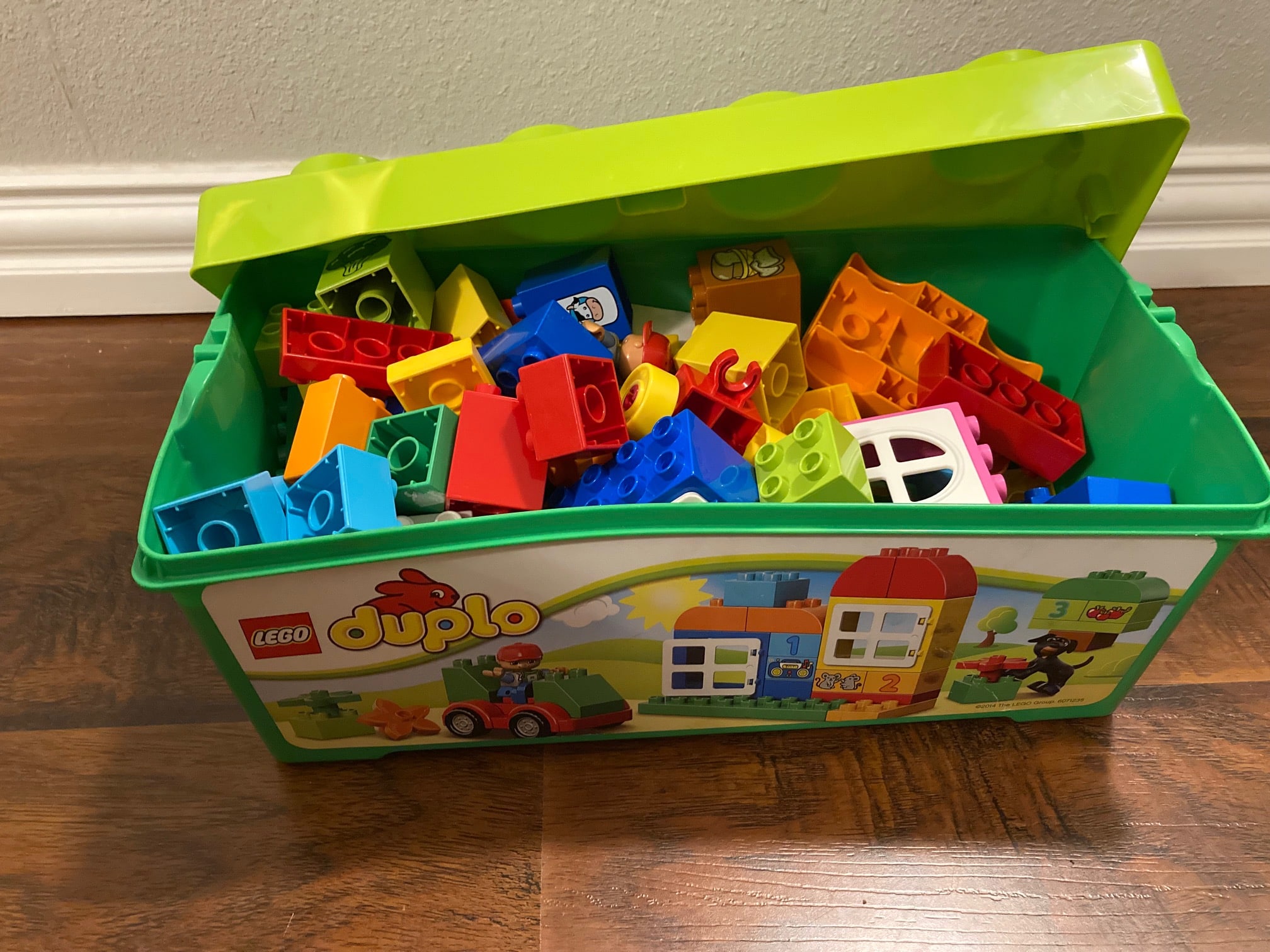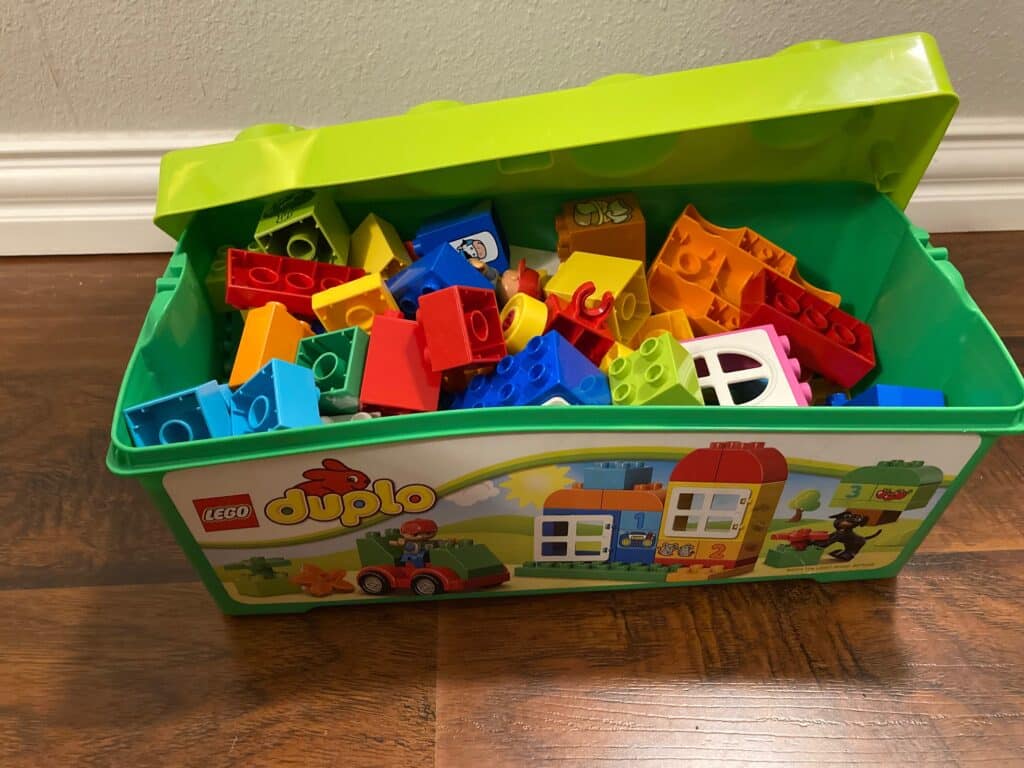 I've found great deals on Duplos (a much-loved birthday gift for Lucas last year), a big set of Lincoln Logs (still hidden in my closet for Christmas this year), and just recently picked up a bunch of doll clothes for ten bucks to give to Sofia this Christmas.
You may also be interested in: Buying Christmas Gifts for Your Family on a Budget
4. Books
Facebook Marketplace isn't typically the first place that I'd look for used books, but lately I've seen a lot of great deals on children's books. I was able to buy a nice stack of 14 early readers for the kids for just 5 bucks which was a really great deal.
I've also seen people selling various kids' series as well as lots of Christmas books, so it's definitely worth keeping Facebook Marketplace in mind if you plan to gift some books this Christmas.
5. Bikes / Outdoor Riding Toys
Back in 2020 there was a shortage of bikes because everyone was buying them up during quarantine. Now, two years later, lots of them are being sold, and it's usually on Facebook Marketplace!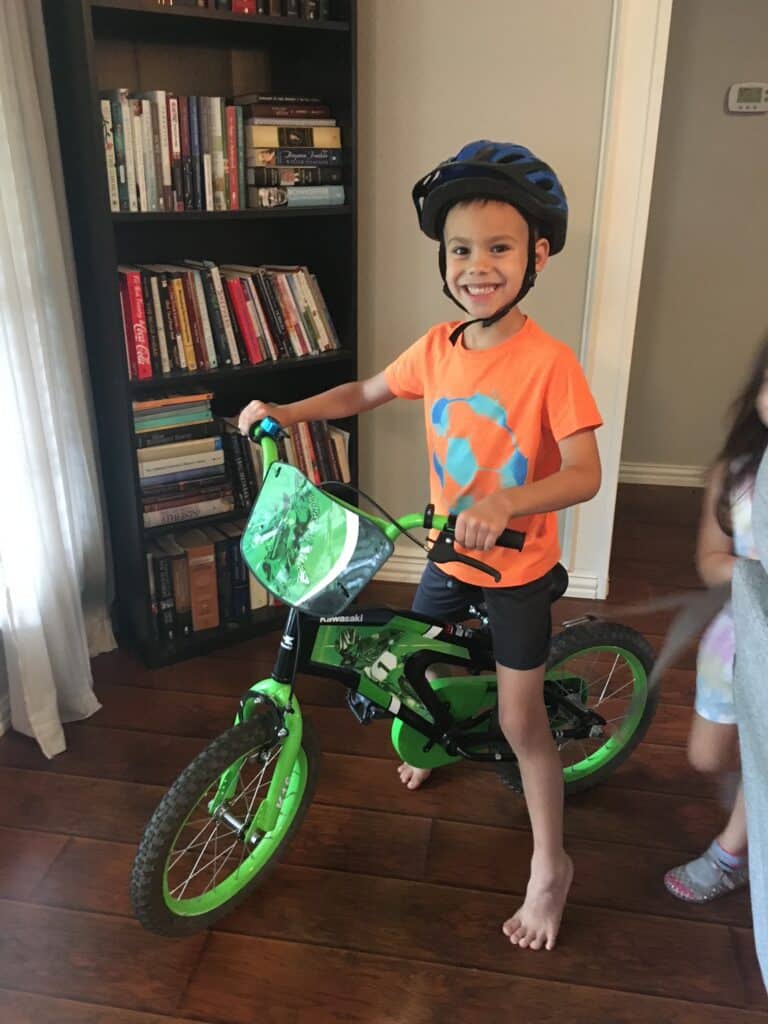 Along with bikes, you can also typically find all sorts of outdoor riding toys like plasma cars, Little Tikes vehicles, scooters, and various push-and-ride toys. I'm a big fan of buying this type of thing used since I know they're going to get beat up outside anyway!
6. Gym Equipment
Home gym equipment is definitely one of the best things to buy on Facebook Marketplace. Similar to bikes, home gym equipment was bought up like crazy in 2020 and now lots of people are selling their stuff. Weights and weight racks, treadmills, ellipticals, exercise bikes, and huge home gym sets – you can find it all.
We've purchased pretty much all of our gym equipment from Facebook Marketplace for great prices.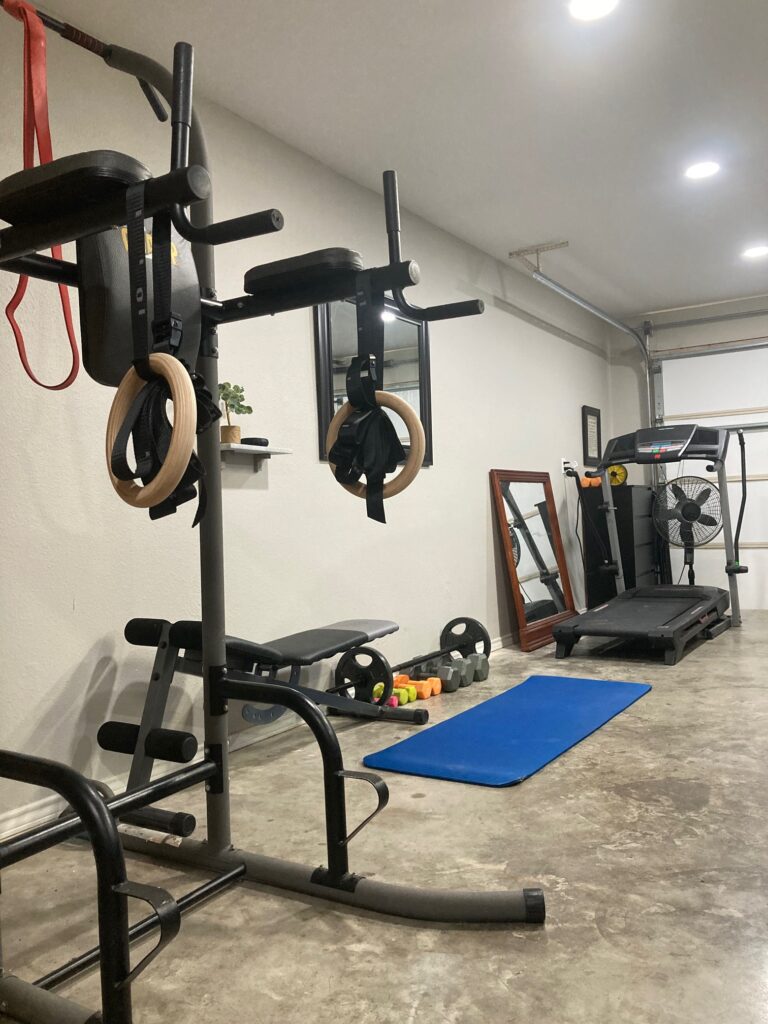 Tips for Buyers on Facebook Marketplace
If you're not very familiar with Facebook Marketplace, here are a few tips to have the best buying experience.
1. Check Facebook Marketplace often and message the seller immediately when you see a great deal.
This is especially important if you're looking for something that's in high demand. Great items at a great price can go very fast!
2. Ask the seller for more details if needed.
Some sellers post very detailed descriptions and photos, but others not so much. Be sure to ask questions or even request more photos if you need more information before buying.
3. Don't be afraid to ask for a lower price.
This is an especially good idea if you notice that the item has already been listed for several days or weeks. Many sellers just want to get rid of things and are willing to negotiate. The worst they can say is no!
4. Check out the seller profile before committing to buy.
For your safety, check out the seller profile to make sure they look legit. If they've sold often on Facebook Marketplace they'll have a star rating, but even without that you can generally get a sense for if they're a normal, non-creepy person by looking at their public profile. I usually steer clear of sellers who appear to have just created their Facebook and have little-to-no activity.
Do you like buying from Facebook Marketplace? What tips do you have for getting good deals? What do you think are the best things to buy on Facebook Marketplace? Please share in the comments!