These egg-free pumpkin chocolate chip cookies are the perfect way to start off the fall season (and they're great any other time of year as well!)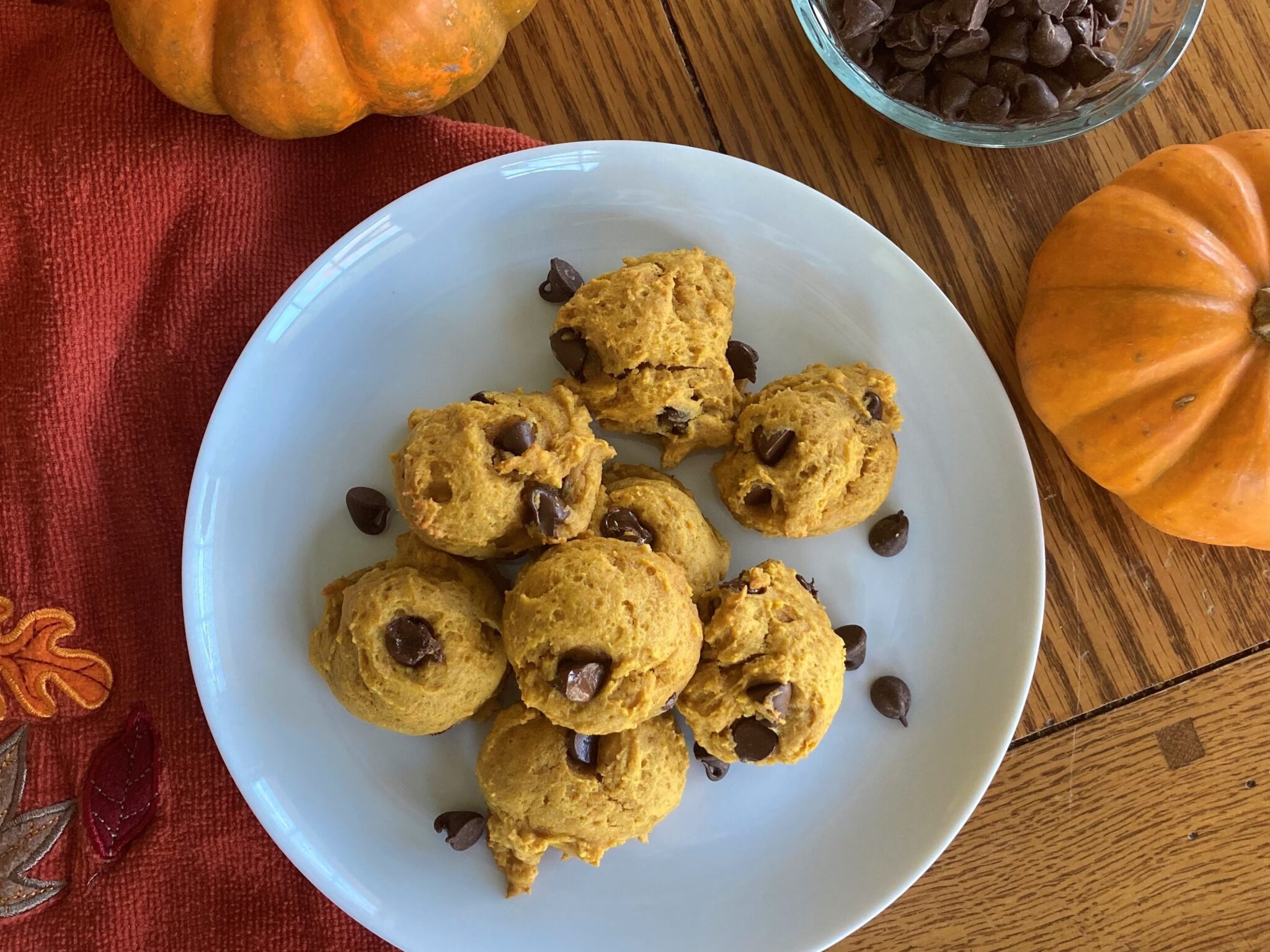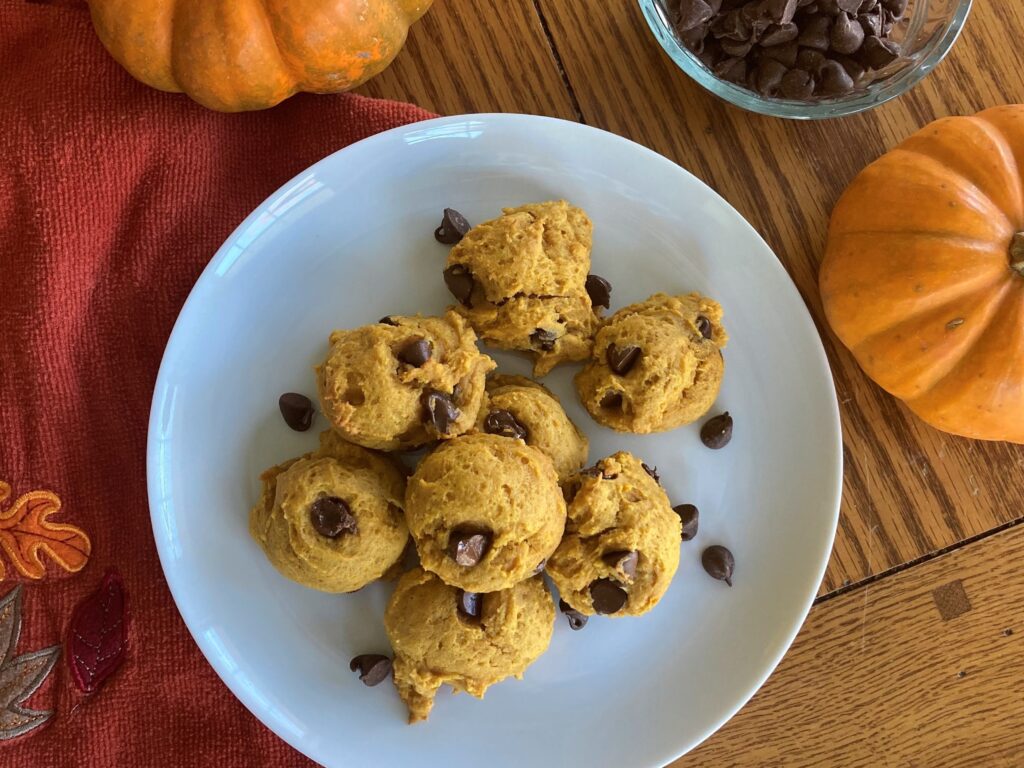 We all have something we do when fall arrives. Maybe you rush off to buy yourself a PSL. Maybe you go jump in the leaves (or watch your kids jump in the leaves.) Maybe you pull out your favorite plaid shirt and boots.
For me, when fall arrives it's time for baking all the pumpkin goodies! Pumpkin bread, pumpkin muffins, and of course, these delicious (and egg-free) pumpkin chocolate chip cookies.
I'm not sure where this recipe came from originally, I just know that it's been in my family for awhile. It's tucked inside my recipe notebook, written in my sister's handwriting on a small scrap of paper.
But today is the day that these pumpkin chocolate chip cookies are graduating from a scrap of paper to my blog, because trust me they're totally blog worthy.
You may also be interested in: Mini Apple Donut-Muffins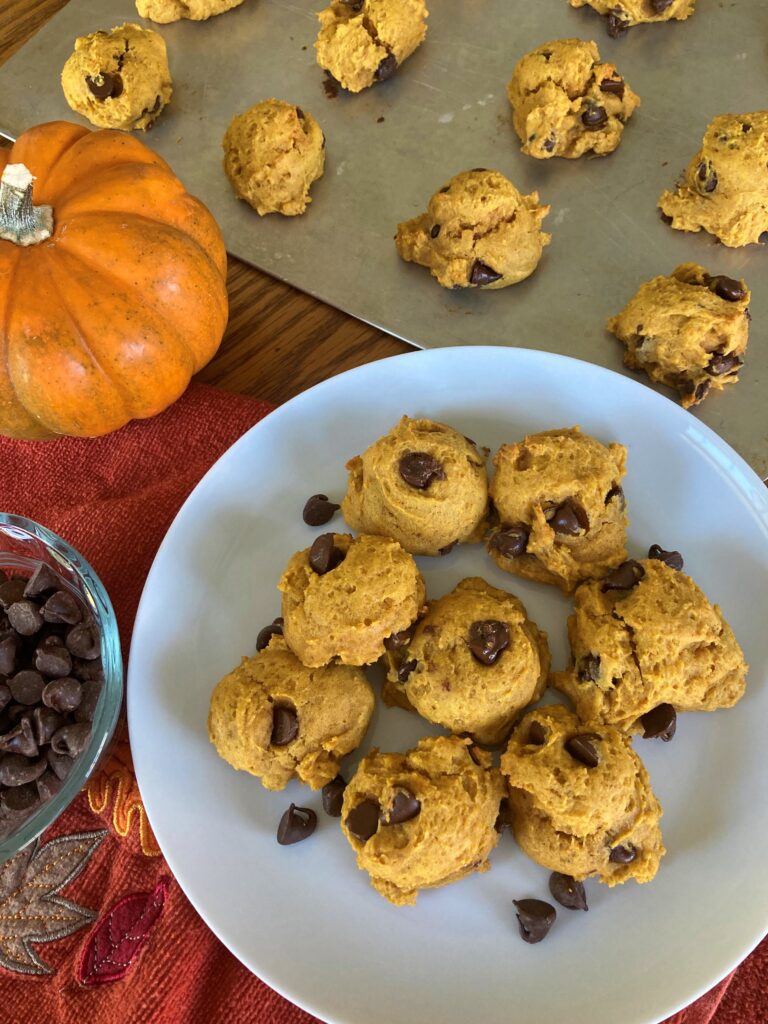 [This blog post contains affiliate links]
No pumpkin on hand? No worries. These cookies turn out just as well using sweet potatoes, so that is an easy option to keep in mind. (Butternut squash would likely work as well, though I have not tried that option yet.)
I use regular chocolate chips because that's what I typically have on hand, but mini chocolate chips would work well too.
If you've been looking for the perfect, pumpkin-y fall recipe, look no further!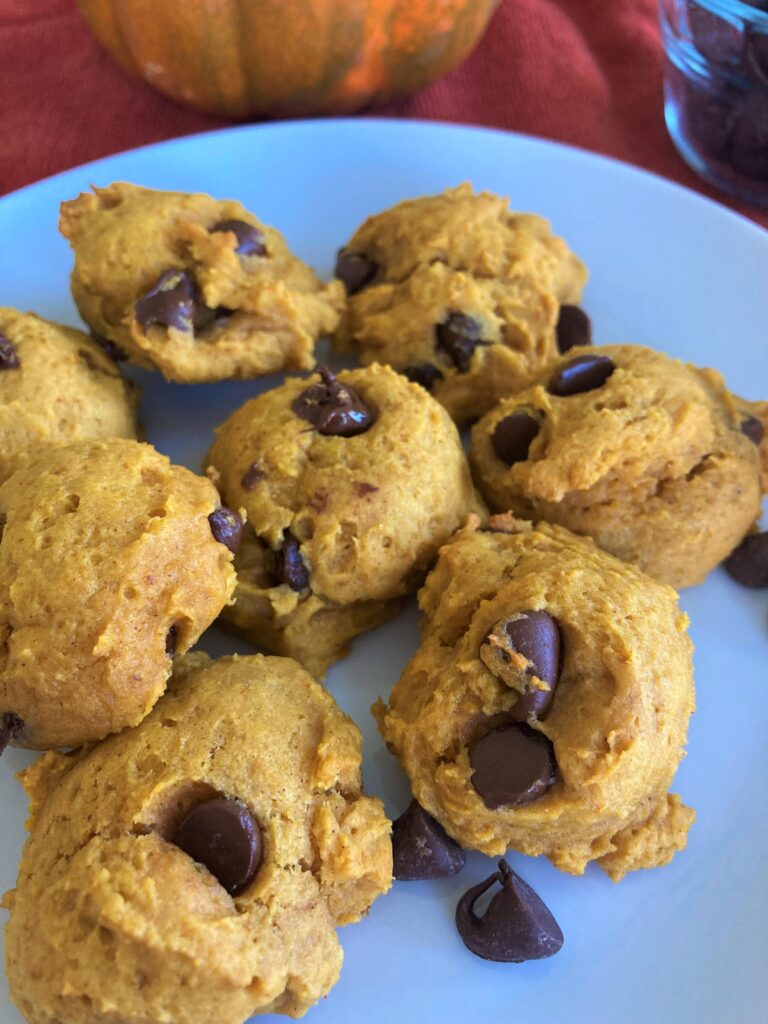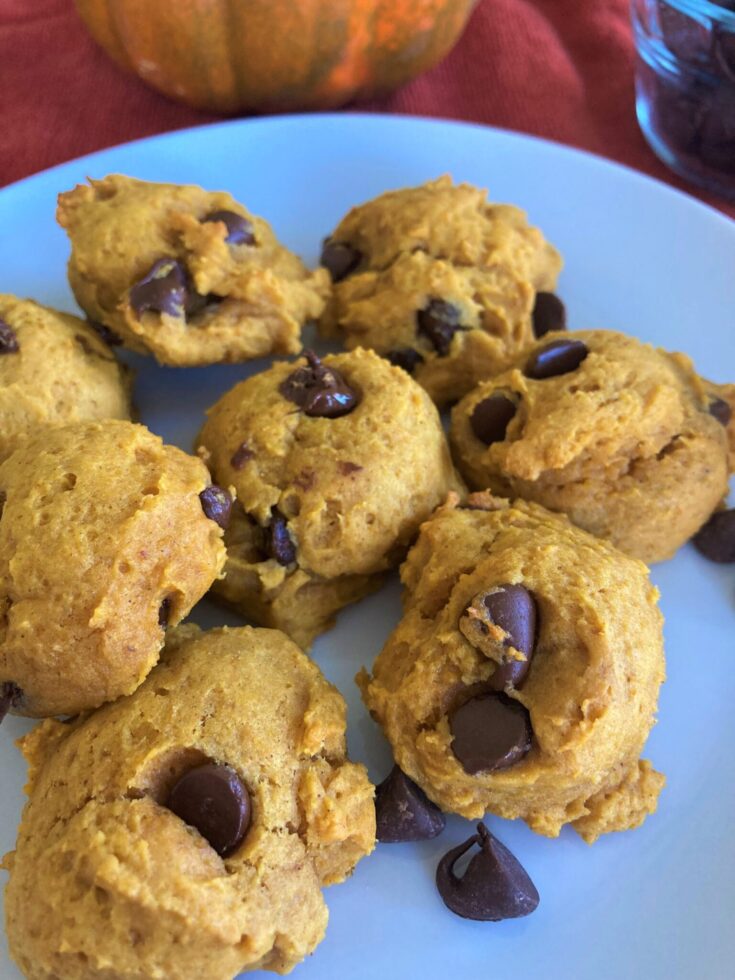 Yield: 3-4 dozen
Egg-Free Pumpkin Chocolate Chip Cookies
Prep Time: 10 minutes

Cook Time: 10 minutes

Total Time: 20 minutes

These egg-free pumpkin chocolate chip cookies are the perfect treat for the fall or anytime of the year!
Ingredients
1/2 cup (1 stick) butter
1 cup sugar
1 cup pumpkin
2 cups flour
1 teaspoon baking soda
1 teaspoon baking powder
1 teaspoon cinnamon
1/2 teaspoon salt
1 cup chocolate chips
Instructions
Preheat the oven to 375 degrees.
In a large mixing bowl, combine softened butter, sugar, and pumpkin.
In a separate bowl, mix together the flour, baking soda, baking powder, cinnamon, and salt, then combine with the pumpkin mixture.
Fold in the chocolate chips.
Add to baking sheet(s) by rounded teaspoonful (or use a cookie scoop if you have one.)
Bake for 8-10 minutes.
Looking for more pumpkin recipes for the fall? Here are 10 more to try!
Thanks for stopping by the blog today!