I read a lot of great books this year – and some not so great ones, ha! – but I thought it would be fun to share a few of the most impactful ones in case anyone is looking for some good books to add to their list for 2022!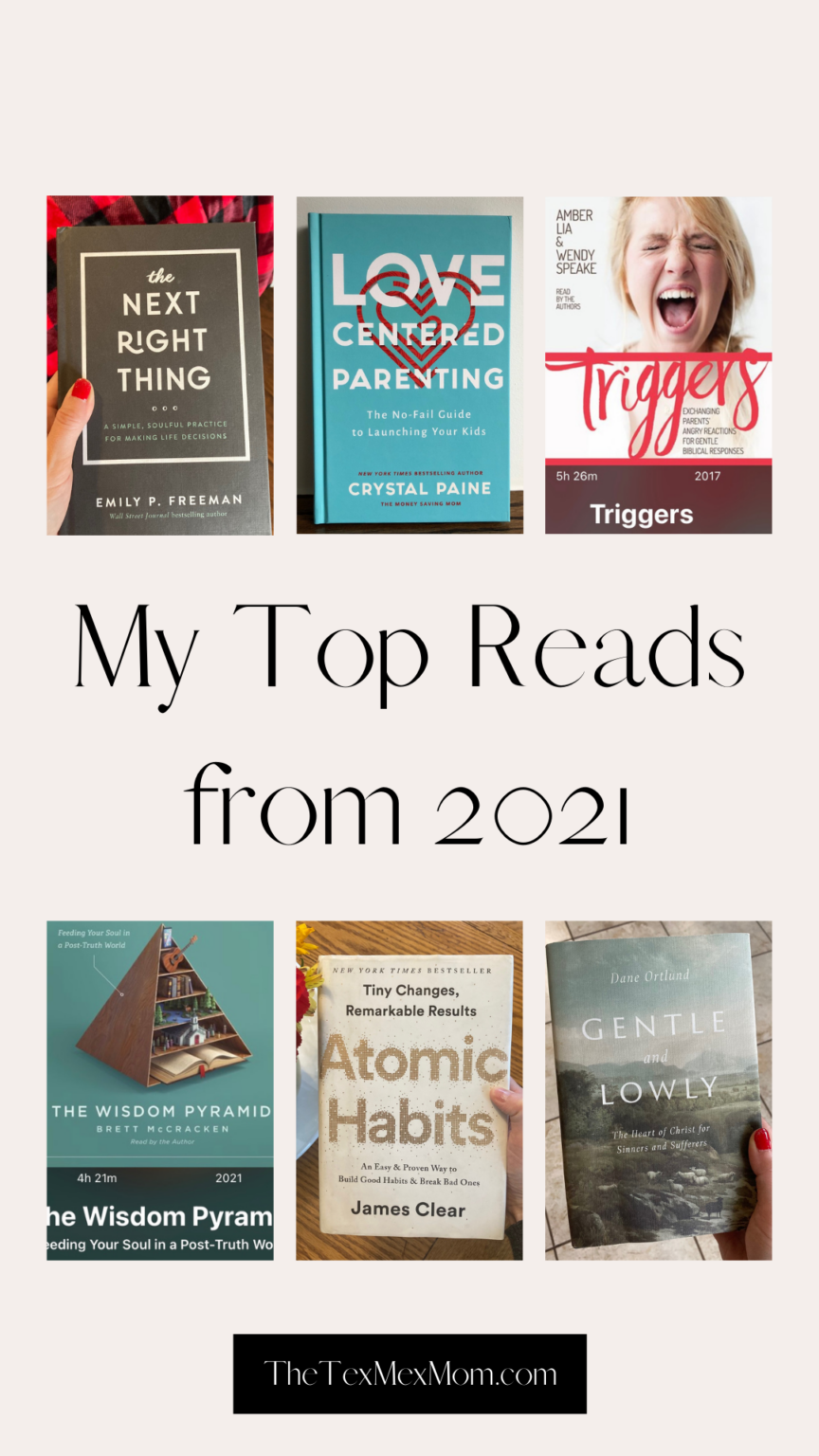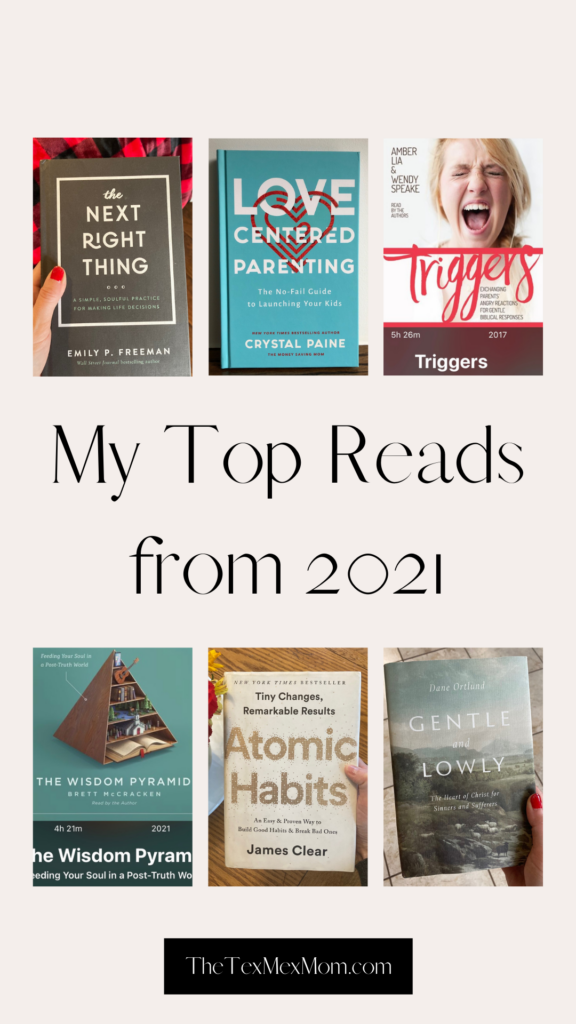 My Top Reads From This Past Year
Here are 6 of the most impactful books I read this year, in no particular order.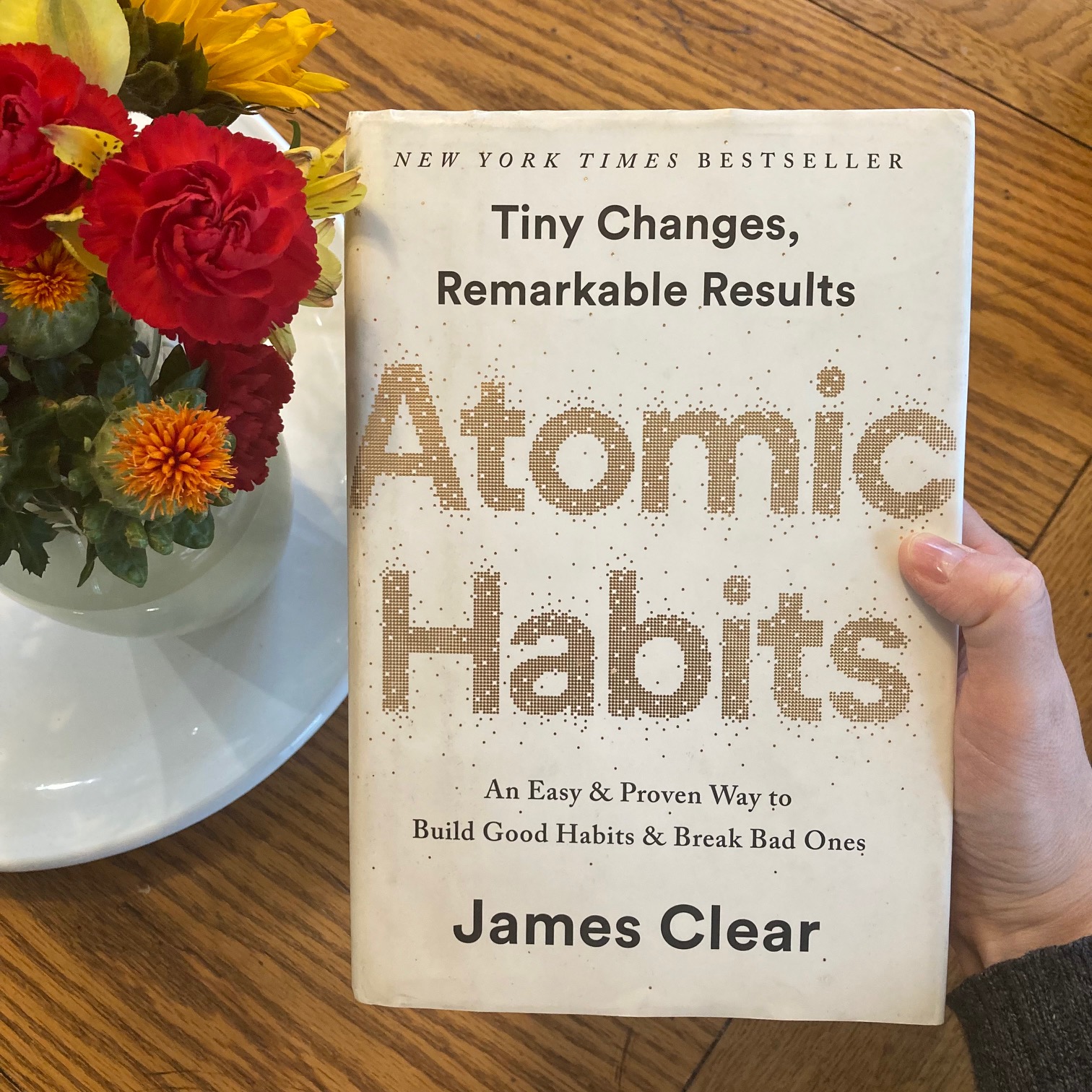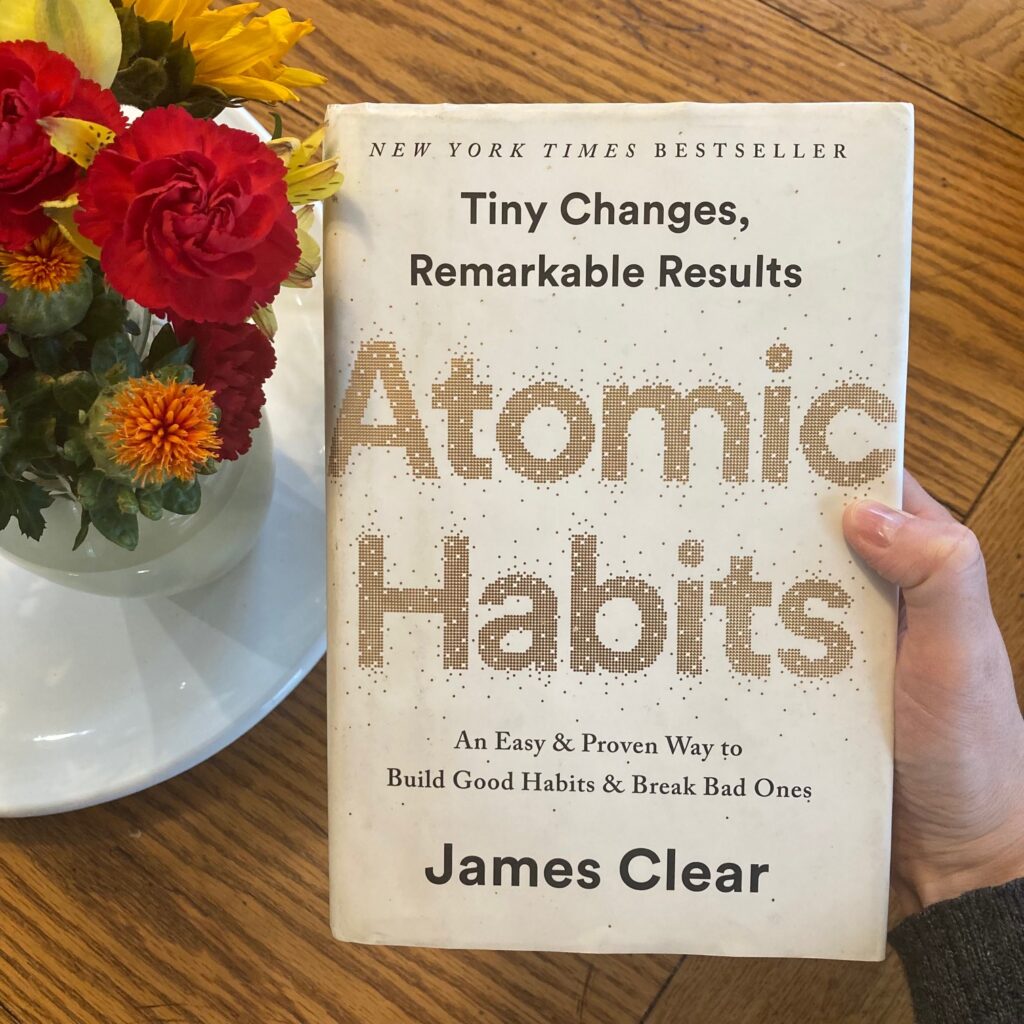 This is a good one. I started reading Atomic Habits in 2020 and finished it this year. Pablo is reading it right now and I already want to re-read parts of it. It is full of practical advice for forming good habits and eliminating bad ones.
If you take even just a few of the points the author makes and apply them to your life you will come away for the better. Highly recommend.
Side note: this book is one of the reasons I started habit tracking this year.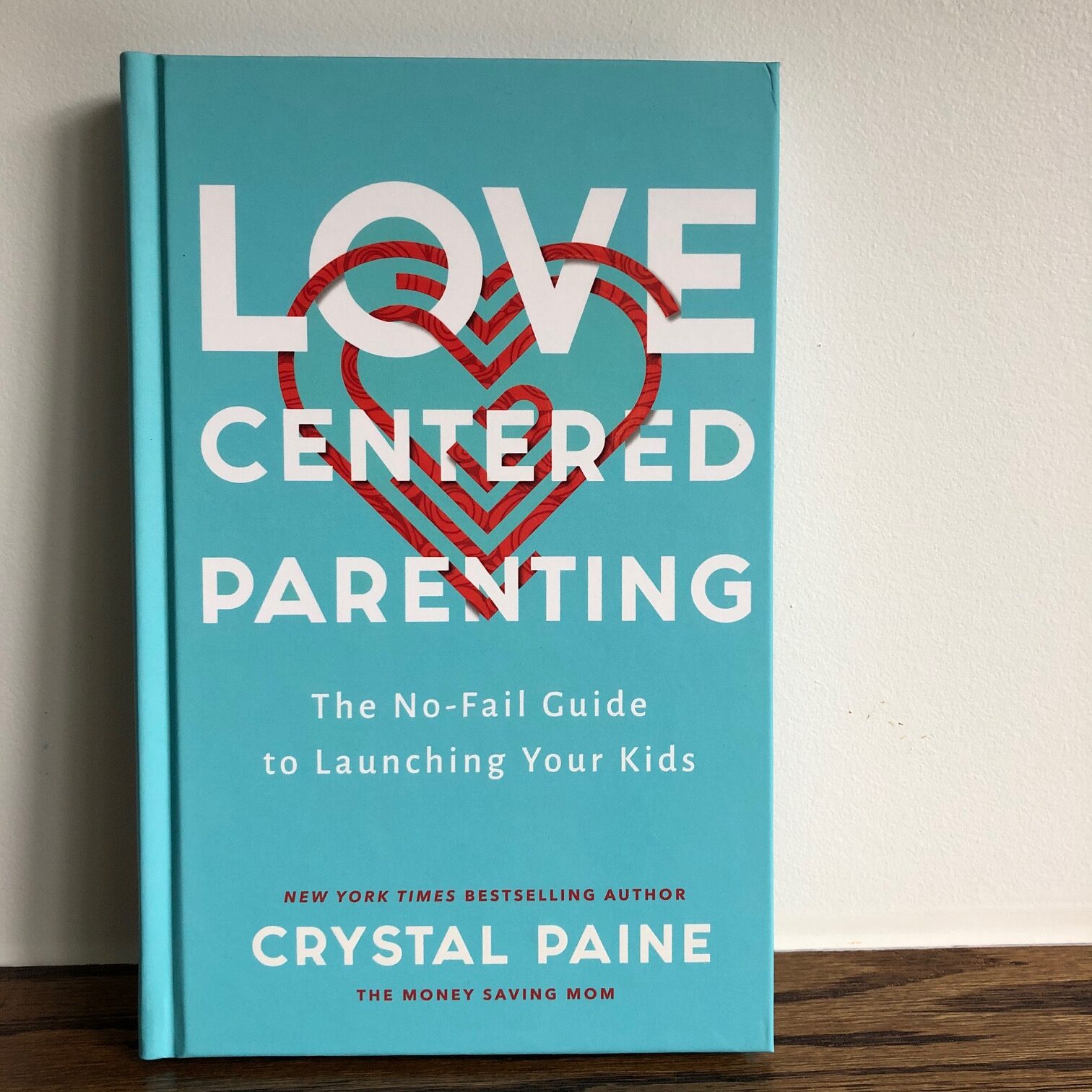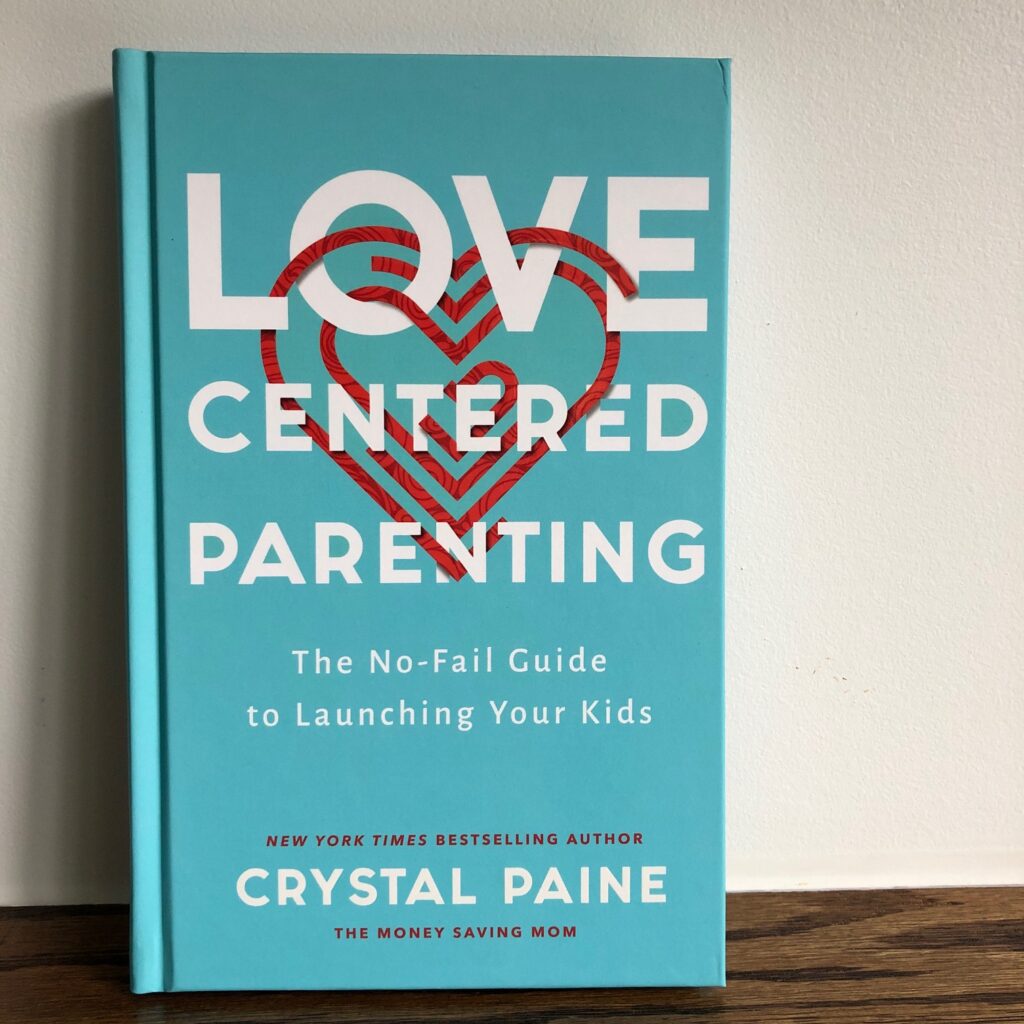 Okay, so I technically read this one in 2020 because I got an advance copy, but it was officially published in March of this past year so I had to mention it. In the book Crystal Paine (aka Money Saving Mom) shares the huge mindset shift that she had in parenting after a crisis situation with one of her kids.
Love Centered Parenting touched me deeply, brought me to tears at times, and ultimately left me feeling encouraged and equipped with godly, practical wisdom for my parenting journey. If you're a parent or work with kids in some capacity I highly recommend this book.
You can read my longer review of Love Centered Parenting here.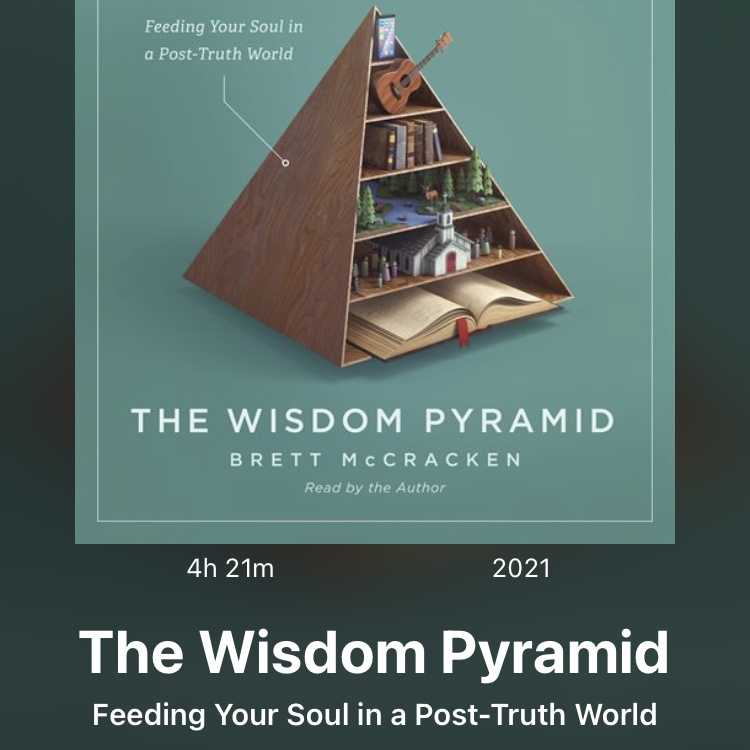 I listened to The Wisdom Pyramid at the recommendation of my sister and brother in law and it was excellent – I made need to purchase a physical copy so I can actually mark it up. It's an easy read/listen and a much needed reminder of where I should be getting my wisdom from. It's amazing how easy it is to flip the "wisdom pyramid" on its head and get more input from social media than God's word.
This would be fantastic book to read at the beginning of the new year!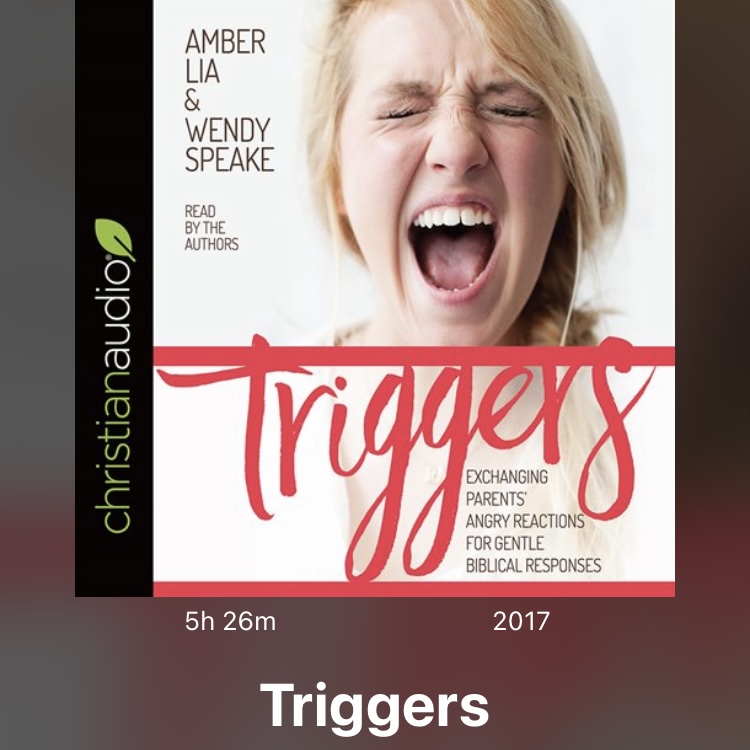 I listened Triggers near the beginning of the year. It's divided up into 30 chapters so you could use it as month-long devotional of sorts if you wanted. If you've ever struggled with anger as a parent (haven't we all at some point?) this book is for you. Both convicting and encouraging at the same time, it's another book that I want to buy a physical copy of so that I can re-read some sections.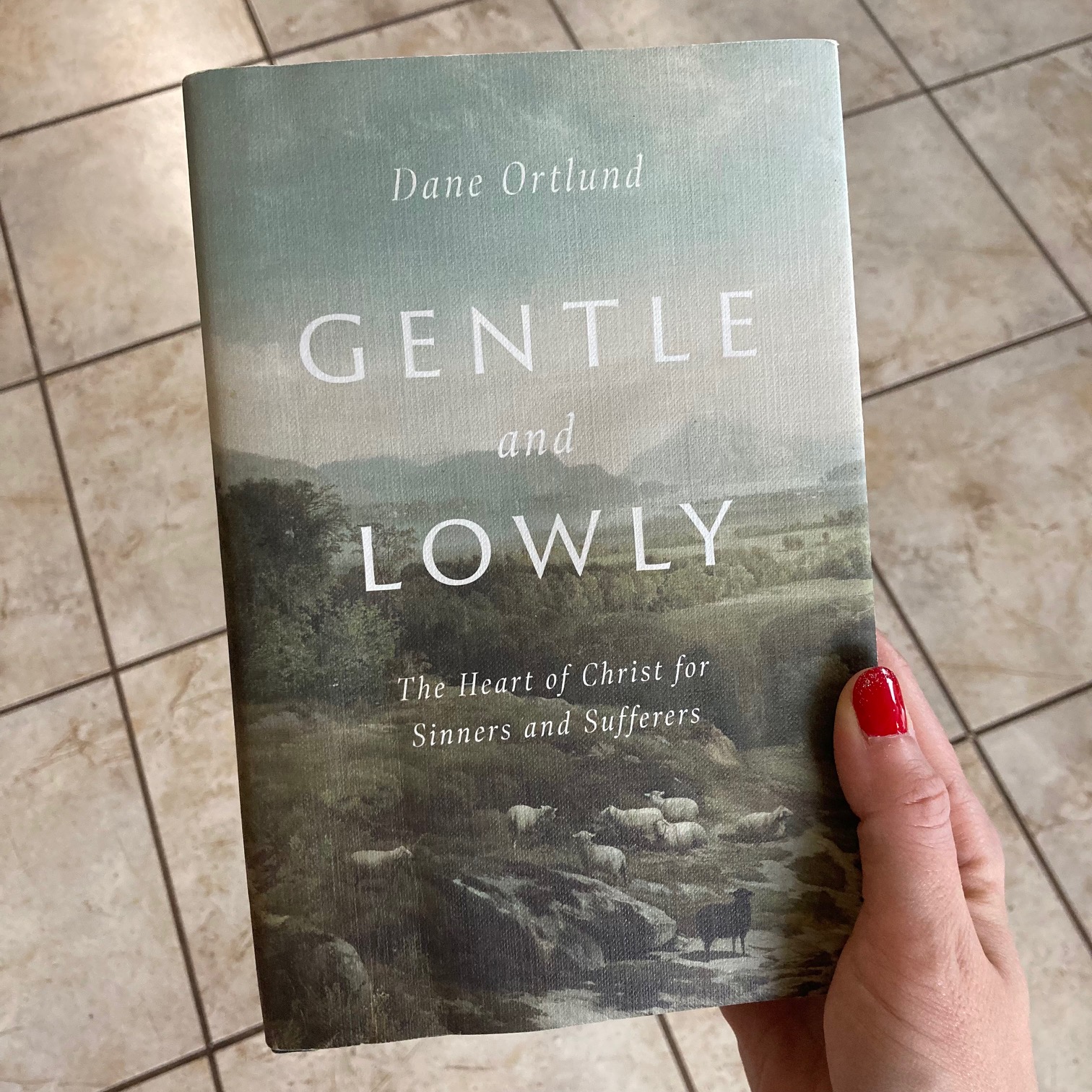 This book had me tearing up in the first chapter. Have you spent much time considering what Christ's heart is for sinners and sufferers? Do you often feel defeated and discouraged that you are constantly disappointing Him? Read Gentle and Lowly. You will come away deeply encouraged and more in love with Jesus Christ.
I would add that I also think this is a really good book for parents to read because learning more about Jesus's gentle love for us cannot *not* change the way in which we parent.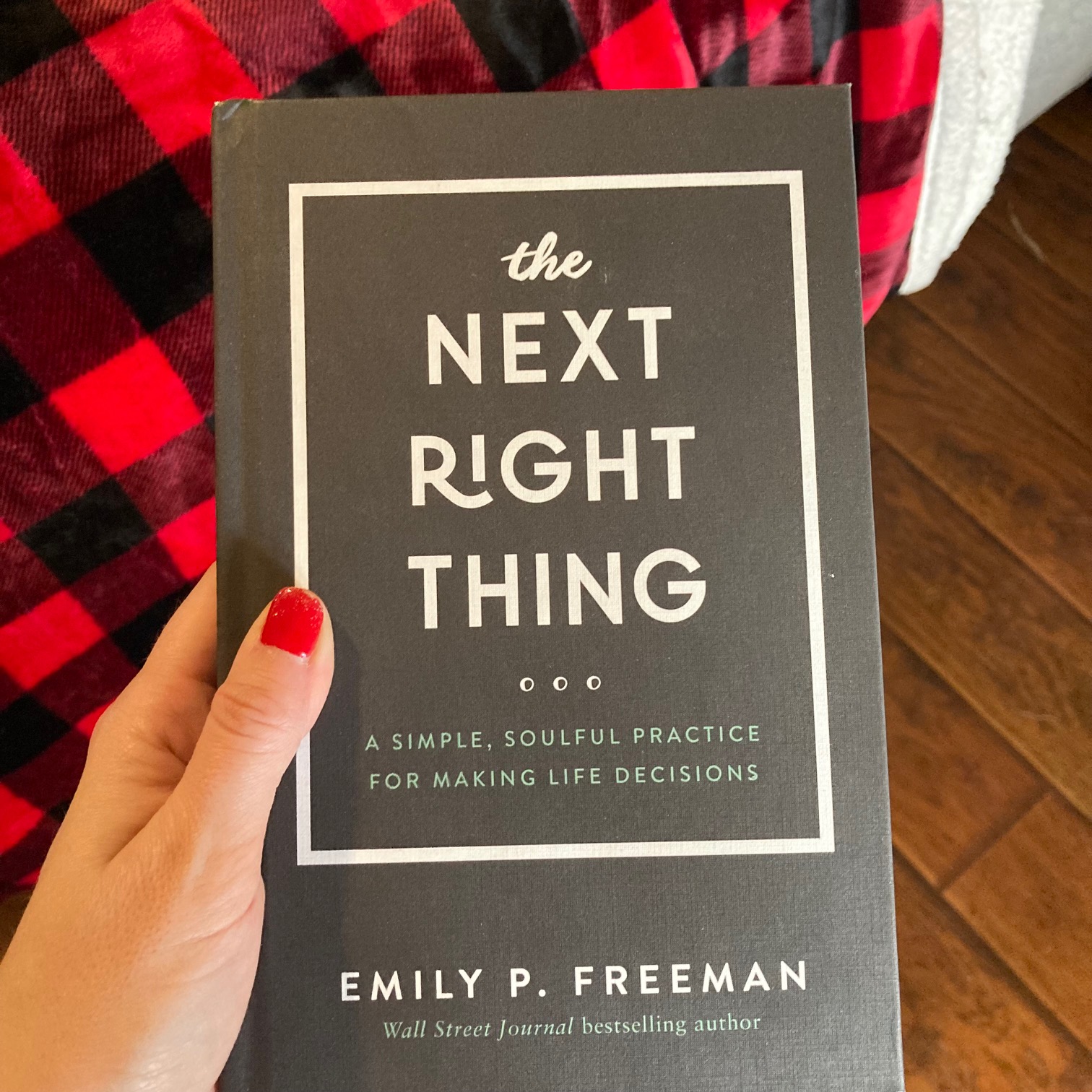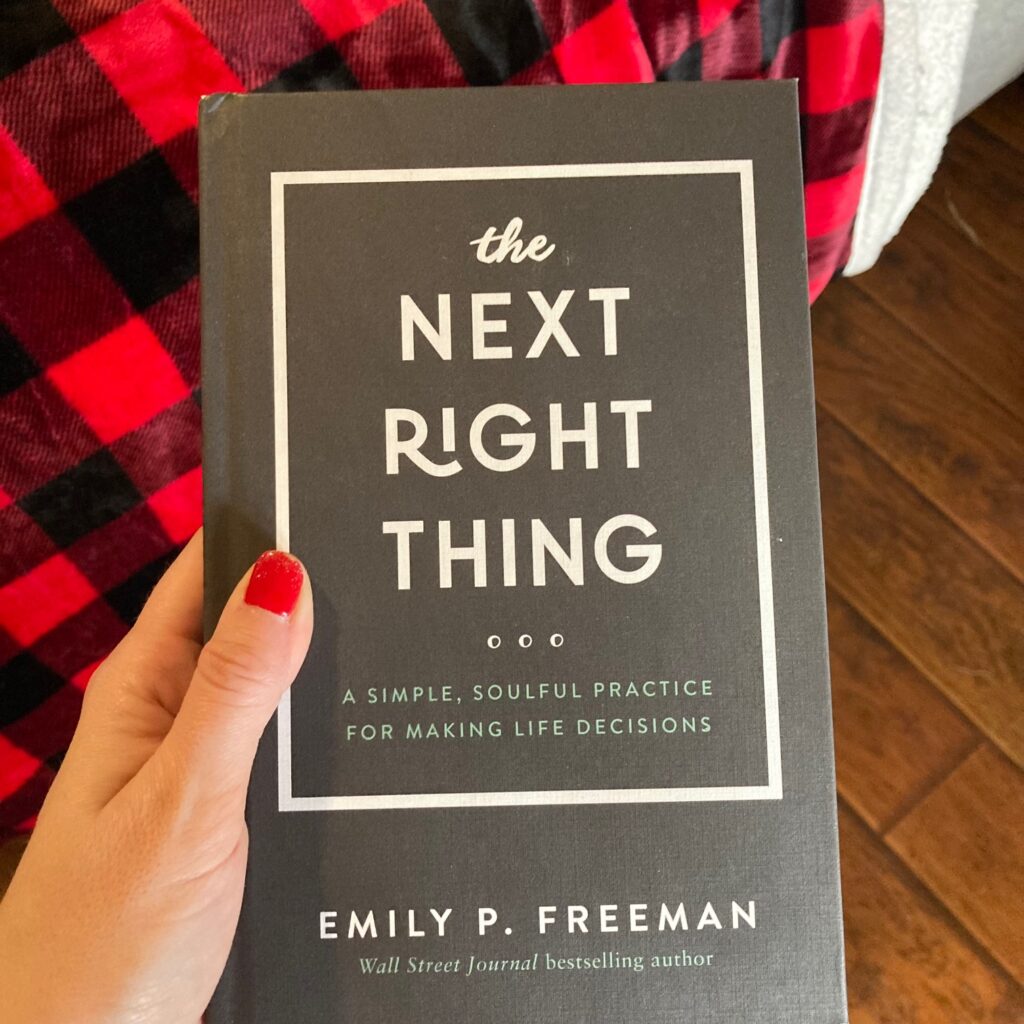 This was yet another book that I listened to (yay for free audio books from the library with Hoopla) but I do also own a physical copy now. At the point in time when I listened to it I felt that it didn't particularly apply to my life, but I wanted to mention it here for anyone who is at cross-roads of sorts and is trying to figure out what that next right step is. While I wouldn't do every single thing the author recommends, I think she has a lot of good advice and insights for some one who needs to make a big decision and feels stuck. If that's you I think The Next Right Thing is worth checking out.
I read a lot more than six books this year, but those are the six books that I felt were the most impactful which is why they are my top reads for 2021.
What about you? Have you read any of these books? I'd love to hear your thoughts! Also, feel free to share your recommendations for me as I make my to-read list for 2022.