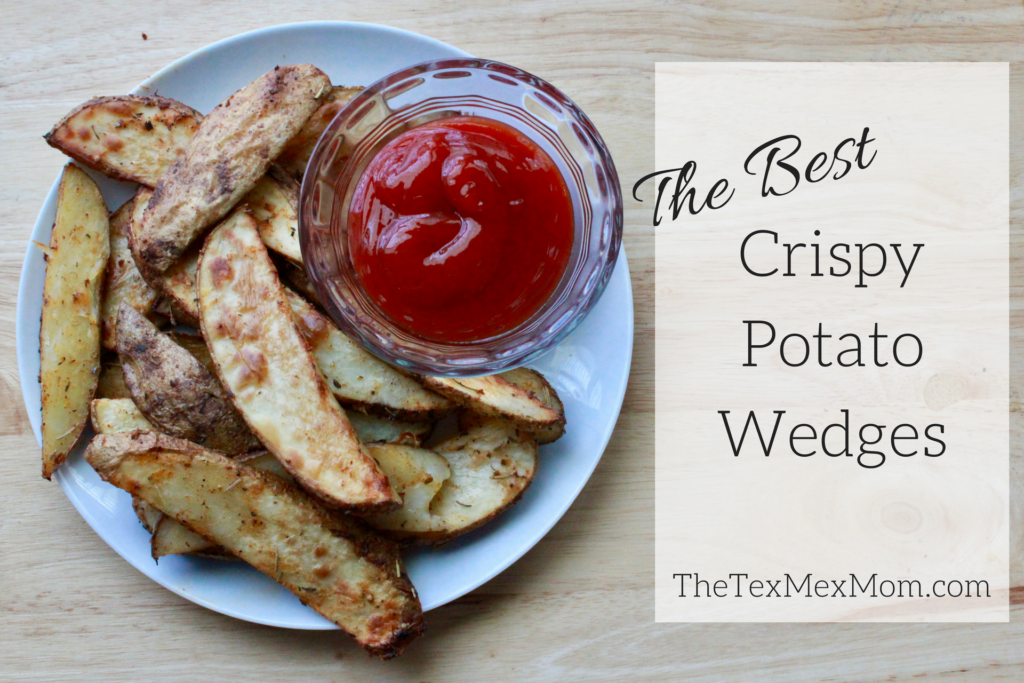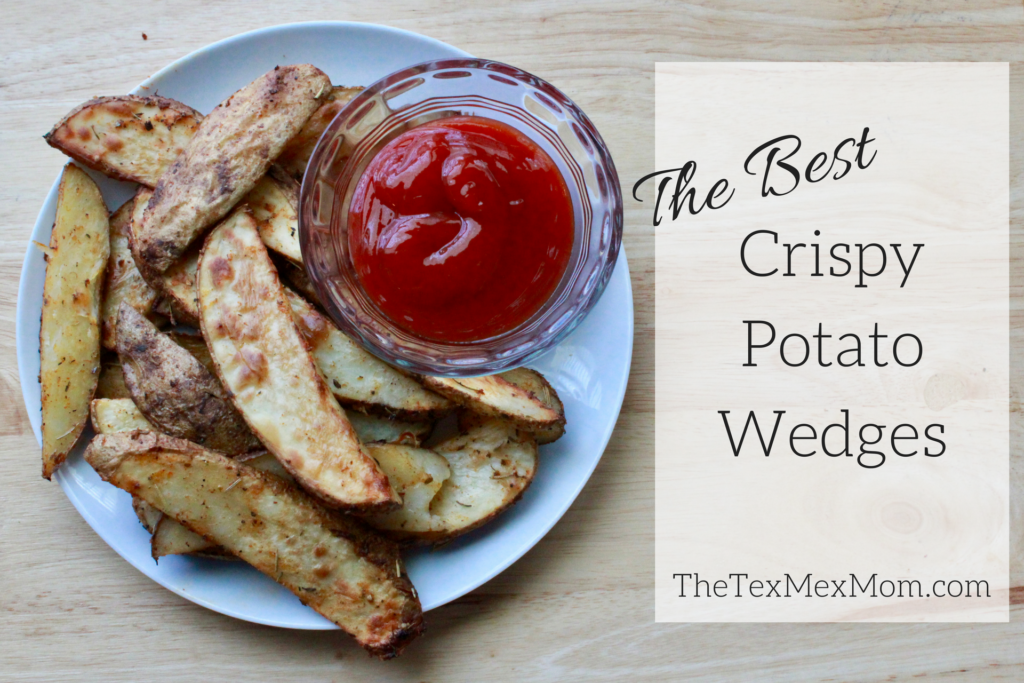 Hi friends! I'm here today to share on of my favorite sides with you, crispy potato wedges. They're baked in the oven so they're better for you than regular fries, and their seasoning is just fantastic.
They make a great side for lots of different meals. We especially love them paired with meatloaf or grilled chicken.
Easy to make and super yummy, this recipe for crispy potato wedges is one that you'll be sure to pull out and use often.
Mmmm . . . don't they look delicious?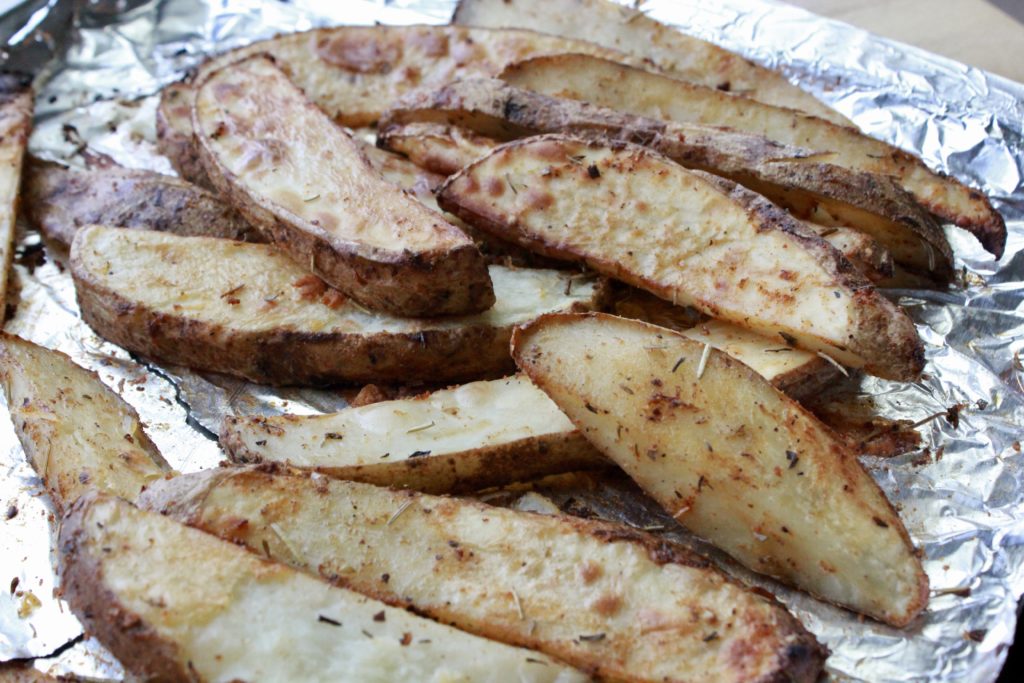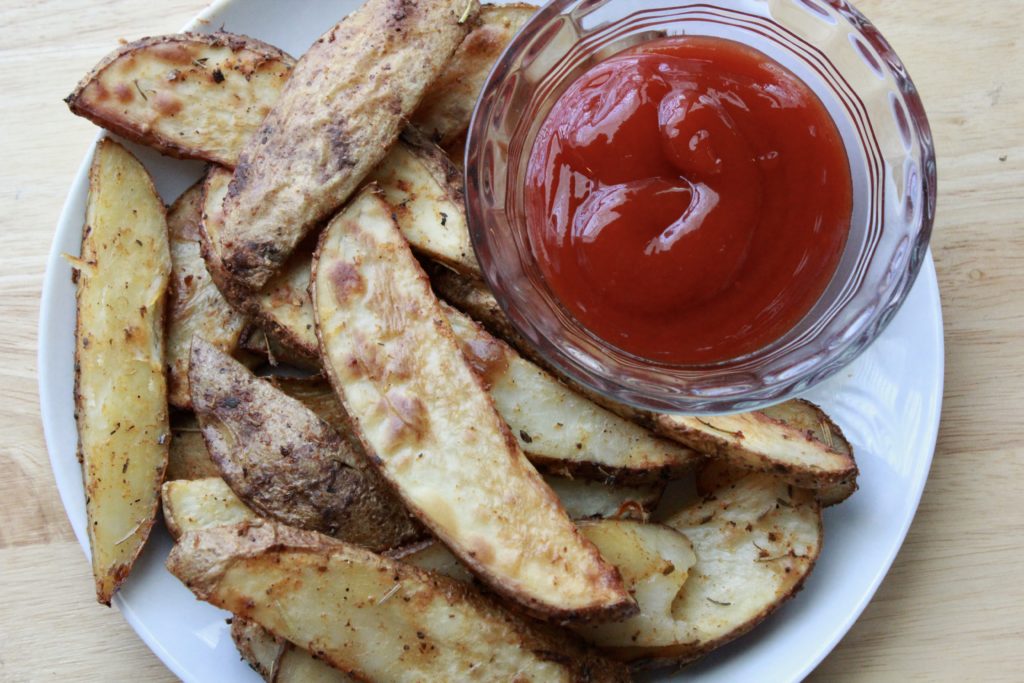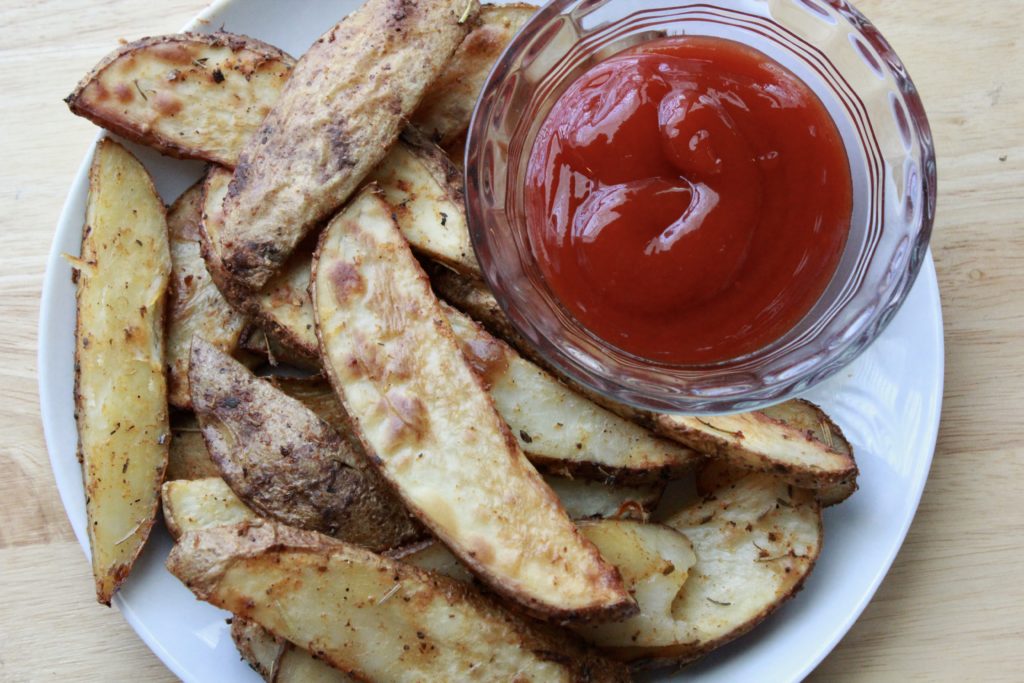 Is your stomach growling yet? 😉
Here's the recipe: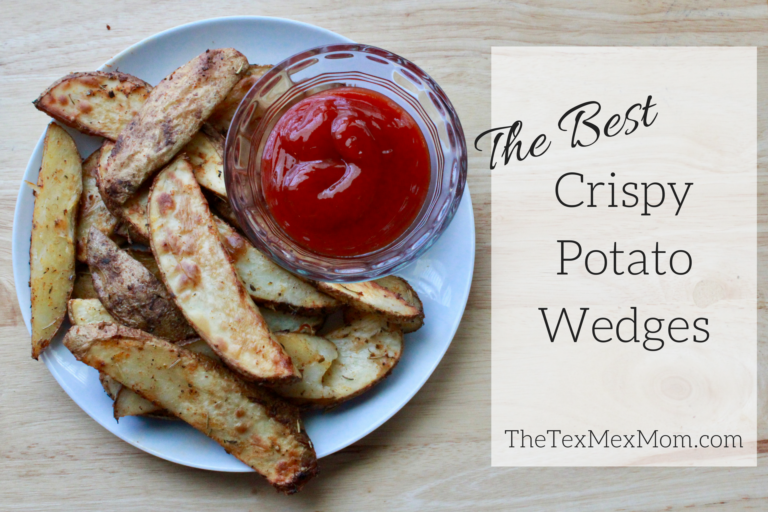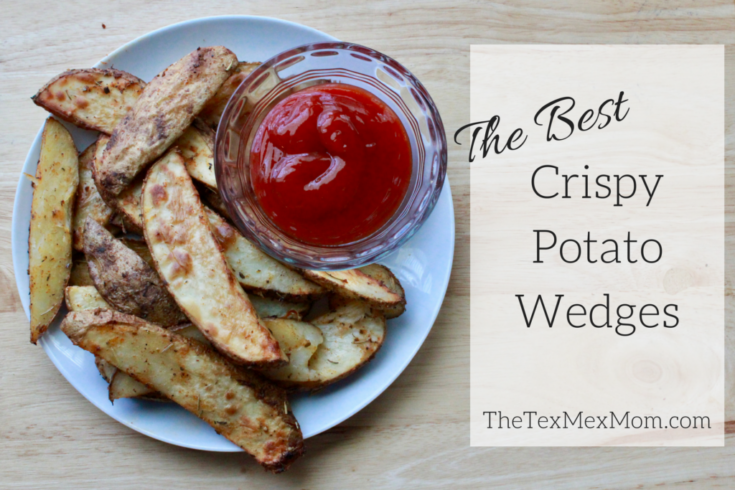 The Best Crispy Potato Wedges
Ingredients
4 medium russet potatoes
3 Tbsp. olive oil
4 cloves of garlic, minced (or 1 1/2 teaspoons garlic powder)
1/2 t. dried rosemary
1/2 t. dried oregano
1/2 t. dried thyme
1/2 t. paprika
1/2 t. black pepper
1 t. salt
Instructions
Preheat oven to 425 degrees. Wash potatoes, pat dry, and cut into thin wedges.
Add the wedges to a large bowl along with all the rest of the ingredients. Mix well.
Line a sheet pan or baking dish with foil and grease well with cooking spray. Add the potatoes, spacing evenly. Bake for about 35 minutes, carefully flipping the wedges once or twice. The potato wedges are done when they are tender, slightly browned and crispy around the edges.
Note: If the wedges are not crispy enough after cooking put them under the broiler for several minutes, keeping a close eye so that they don't burn.
If these crispy potato wedges look good to you don't forget to share!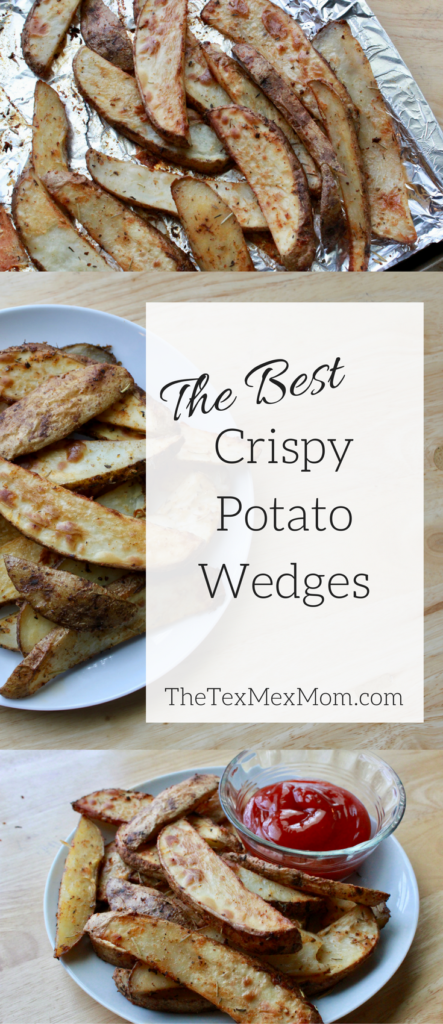 Save
Save
Save
Save
Save
Save
Save
Save