It's been forever since I've shared a recipe here on the blog!
I'm no food blogger and don't pretend to be, but I do enjoy sharing some of my family's favorite recipes.
While lots of our favorite recipes are from real food bloggers (and I save all my favorites to this board on Pinterest) some of my family's favorite recipes are ones that are passed on to me from my mom or who knows who else and I don't have a way to link to them. So, it's those recipes that I like to share here on my website.
Today I wanted to share a super easy recipe that we all enjoy. My mom calls them Chicken To-Go Biscuits – I'm calling them Easy Chicken and Cheese Stuffed Biscuits. Whatever you call them, they're delicious and easy to make for a quick lunch or dinner.
The recipe calls for canned biscuits which makes it really easy to throw together in just a few minutes. Add a salad on the side and you have a great easy dinner!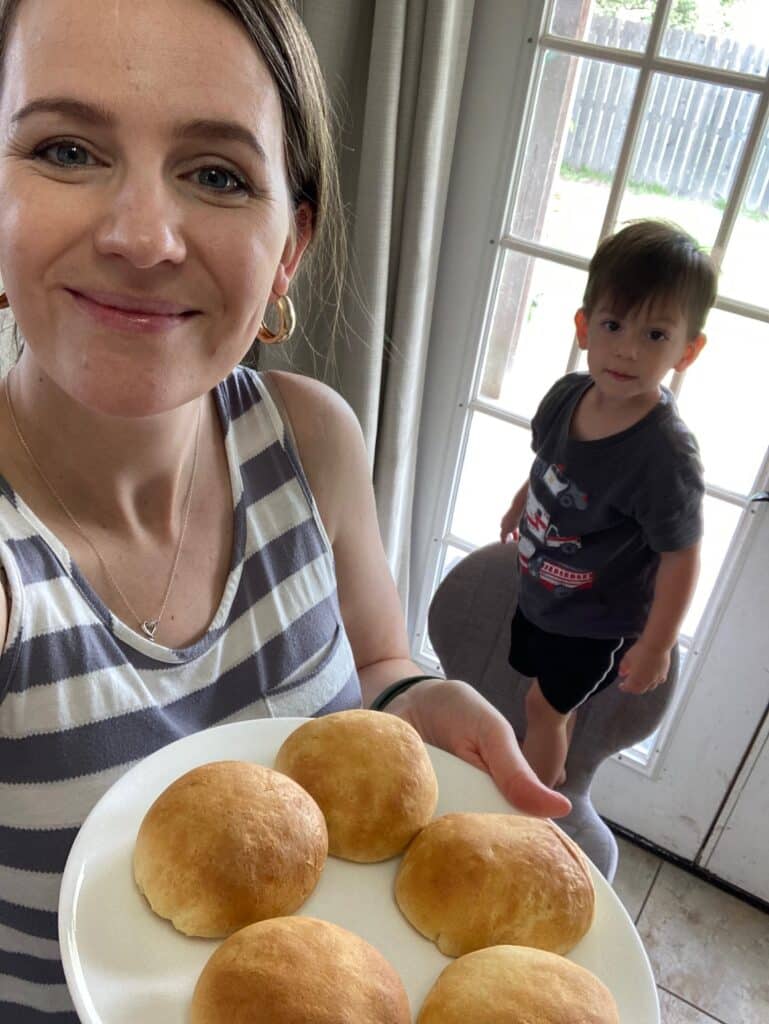 Because I'm sharing this recipe on a whim, I literally just have the above photo and one other snapshot from when I made these chicken and cheese stuffed biscuits for my kids the other day. So, that's all you get for now haha. I'll try to come back and update this post later if I'm able to get some more decent pictures.
But don't let the unprofessional photos scare you off. If you need an easy meal idea, this one's for you!
You may also be interested in: Easy Beef Stroganoff Sandwiches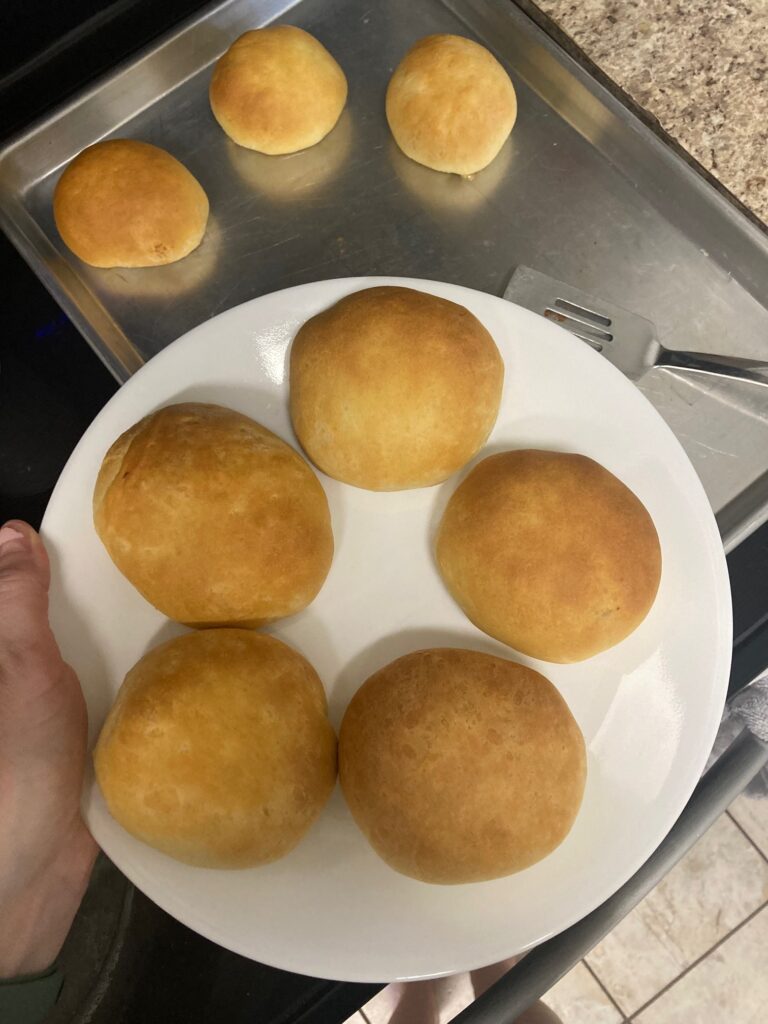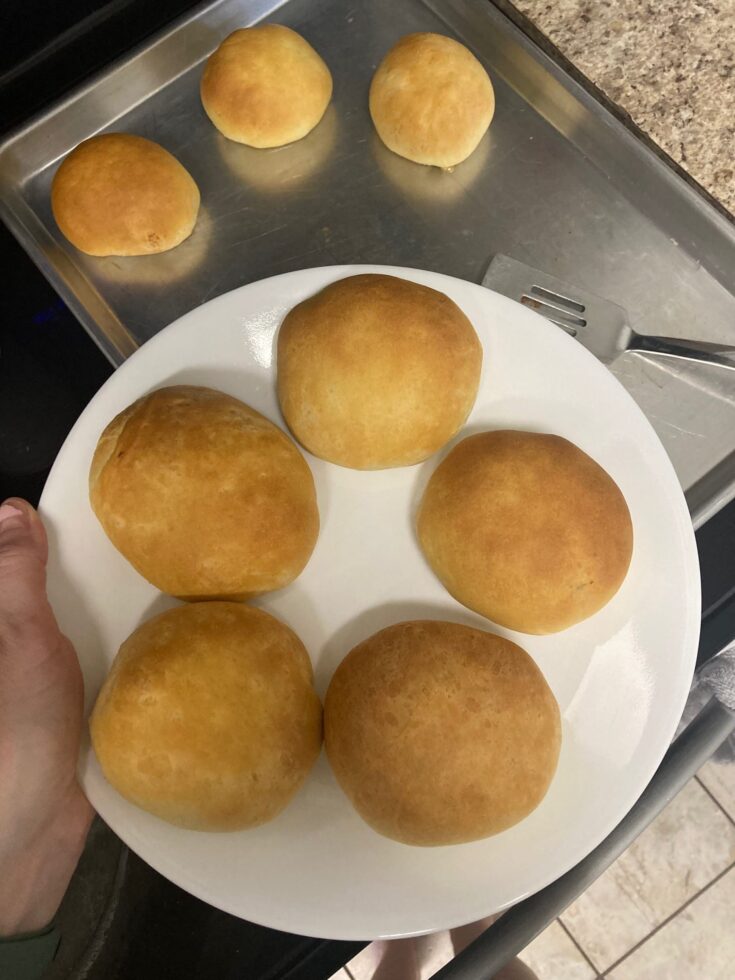 Yield:

8 biscuits
Easy Chicken and Cheese Stuffed Biscuits
These chicken and cheese stuffed biscuits are perfect for a quick lunch or dinner.
Ingredients
2 Tbsp. butter
2 Tbsp. flour
1/4 tsp. salt
1/8 tsp. pepper
1/2 cup milk
2 cups cooked and shredded chicken
1 cup cheddar cheese
1 - 16 oz. can of biscuits
Instructions
Heat oven to 375 degrees.
In a medium saucepan, melt butter. Stir in flour, salt, and pepper until well blended.
Add milk to the saucepan mixture and cook while stirring for about a minute or until thickened, then stir in chicken and cheese and set aside.
Separate biscuit dough into 8 biscuits. Press and flatten each biscuit into about a 5 inch circle.
Place about 1/4 cup of mixture on each biscuit, then wrap dough around the mixture, pressing edges to seal tightly.
Place on cookie sheet and bake for 25 minutes or until golden brown.
That's all for today! Be sure to give this recipe 5 stars and leave a comment if you enjoy it!
For more family friendly meal ideas check out this post: 75 Frugal Family Friendly Dinner Ideas