I don't know about you but I'm a big fan of easy recipes for weeknights. During the week Pablo gets home a bit late so I'm usually making dinner and eating with the kids before he even gets home.
These next two weeks will be extra busy because we're getting ready to move so I'm definitely going to be keeping things simple with some tried-and-true, easy dinner recipes.
Today I wanted to share 5 of my favorite easy ground beef recipes for weeknights. (I'll share another post soon with my favorite easy chicken recipes!)
5 Easy Ground Beef Recipes for Weeknights
1. Ground Beef Fried Rice
I don't know about you but when I hear "fried rice" I tend to associate it with chicken. In fact, it wasn't until just recently that I tried this recipe for Ground Beef Fried Rice. It is so good you guys!
I love that it's super simple to throw together, especially if you have a bag of frozen veggies in the freezer. You can also cut back on costs by cutting back on the amount of ground beef it calls for or substituting ground turkey.
This isn't a fantastic quality photo but at least this quick phone pic gives you an idea haha.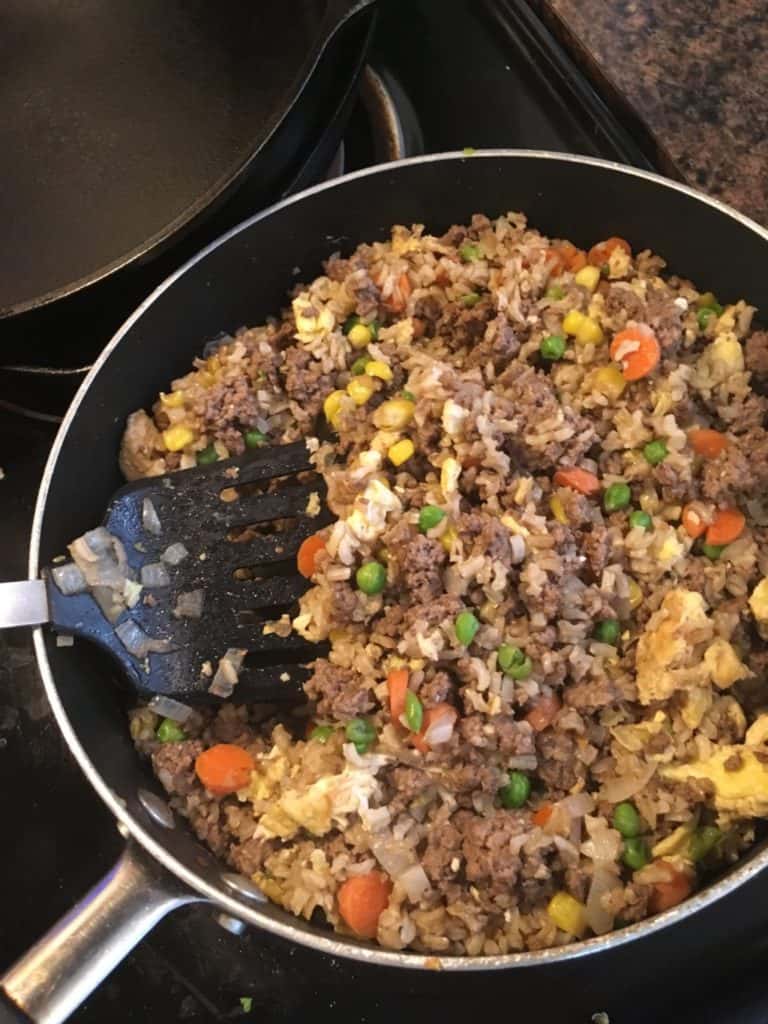 2. Taco Quiche
Taco Quiche is a tried and true recipe that my mom passed on to me. It's a crustless quiche, super easy to make, and my whole family loves it!
If you don't have any of the baking mix it calls for you can easily make your own.
3. Beef Stroganoff Sandwiches
This recipe for Beef Stroganoff Sandwiches is another one from my mom and definitely a winner! I love how quickly you can throw this meal together. You can serve it as is or top it with your favorite veggies.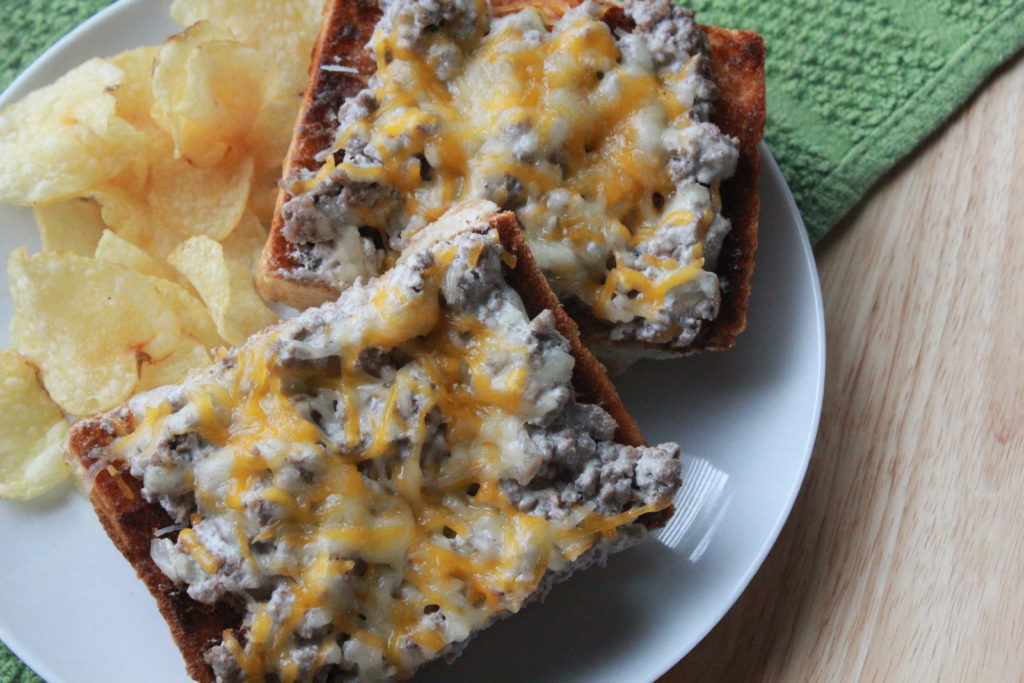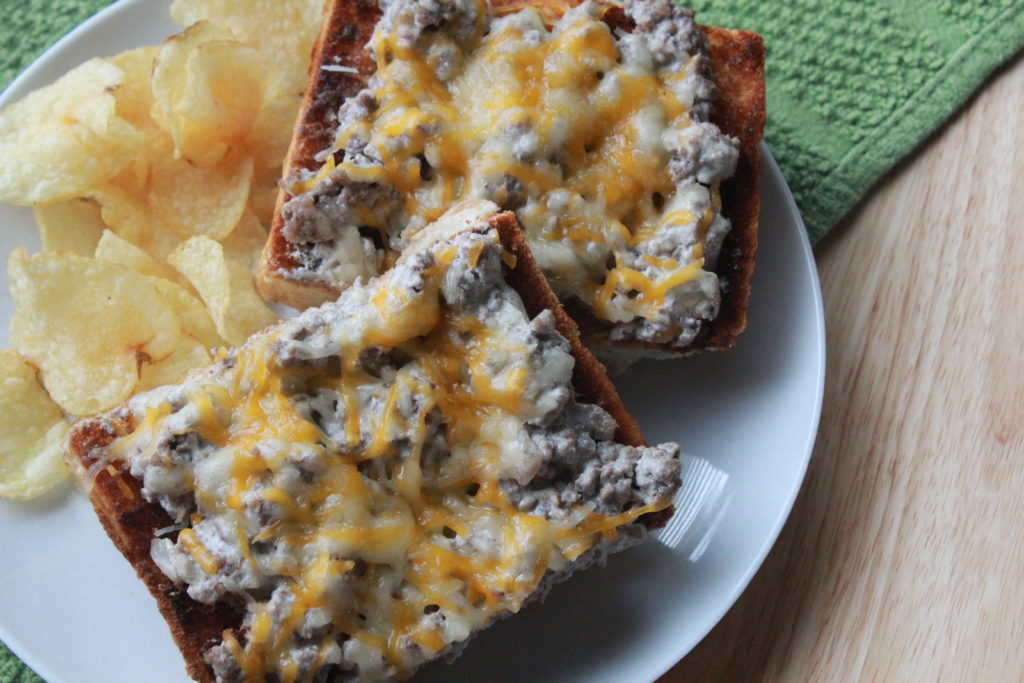 4. Burgers
Not a mind-blowing suggestion haha, but burgers are an easy and yummy meal to throw together quickly. We'll often eat them without buns, topped with cheese and avocado. Yum!
When I'm making burgers on the stove I've found it works well to heat the pan to a medium-high heat and cook the burgers for 3-4 minutes on each side. Also, your burgers will keep a better shape if you press the meat down a bit in the center when shaping your patties.
5. Ground Beef Taco Soup
I love my trusty recipe for Chicken Taco Soup, but last year I tried a new taco soup recipe that calls for ground beef and was immediately a fan. I love making a big batch and freezing some for an easy meal later on!
I need to make a separate post just for the taco soup recipe but for now I'll share it here. 🙂
Ingredients
1 lb. ground beef, cooked and drained
1 onion, chopped
3 cans diced tomatoes
2 cans pinto beans
1 can black beans
1 (4 oz.) can green chilies
1/3 cup ranch dressing
1 pkg. (or 3 tbsp.) taco seasoning
1 t. salt
1/2 t. pepper
1 1/2 c. water
Instructions
Add all ingredients to a large pot.
Bring to a boil, then turn down the heat and simmer for at least an hour.
Serve with chips, shredded cheese, and sour cream if desired.
And there you have it, 5 of my favorite easy ground beef recipes for weeknights!
What easy meals do you like to make with ground beef? Let me know in the comments!