Looking for a yummy homemade snack? These no bake five ingredient energy bites are easy to throw together and make a great snack for kids and adults alike.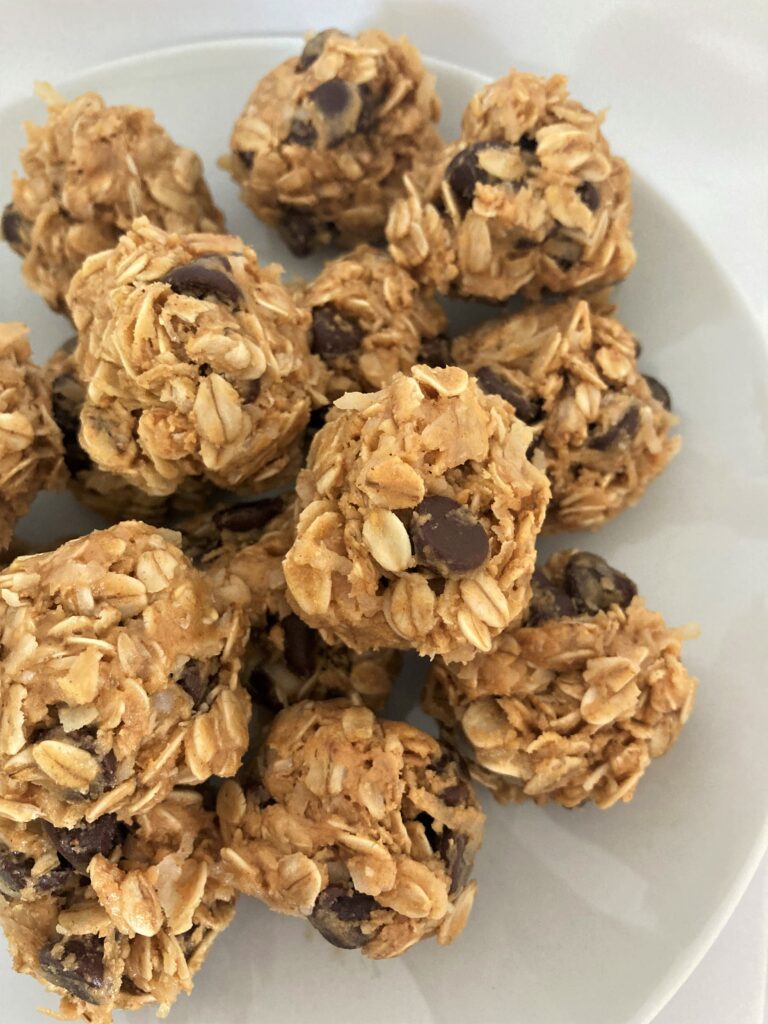 [This blog post contains affiliate links]
I love homemade snacks. Not only can they help you to save money on your grocery bill, but they're often yummier than store bought and it's nice knowing exactly what is in them.
My family loves this recipe for No Bake Five Ingredient Energy Bites! It's super easy to make and totally kid friendly.
I especially love that these five ingredient energy bites are no bake. Why heat up the kitchen if you don't have to right? (Especially here in Texas during the summer!)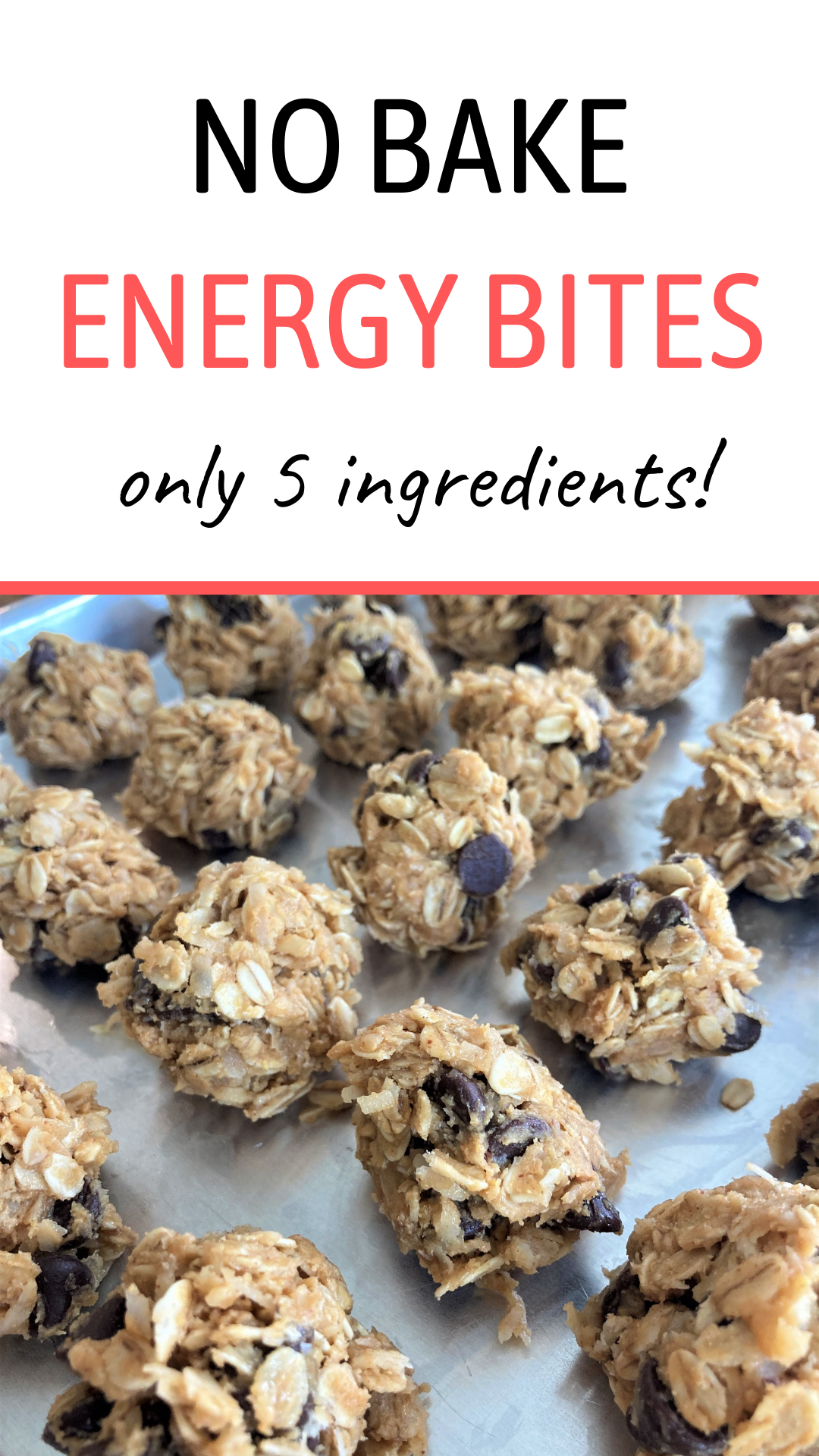 I like to keep things super simple with basic ingredients that I always have on hand: old fashioned oats, peanut butter, coconut flakes, chocolate chips, and honey. However, you could up the protein content by adding in some chia seeds or even some protein powder if that's your thing. Craisins would be a yummy addition as well!
I store the energy bites in the fridge once I'm done making them, but they're always gone within a few days, which I guess I'll take as a good sign haha.
This recipe makes roughly four dozen energy bites, depending a bit of course on the size of the balls. I like to use a cookie scoop to make things faster and keep the size pretty uniform.
You may also be interested in: 5 Cheap Homemade Snack Ideas
If you find that the energy bites aren't holding together as well as you'd like you can add a teaspoon or two of water to the mixture. (A bit more honey would work as well.)
This recipe is an adaptation of Easy Peasy Protein Balls from This Mooney Nest.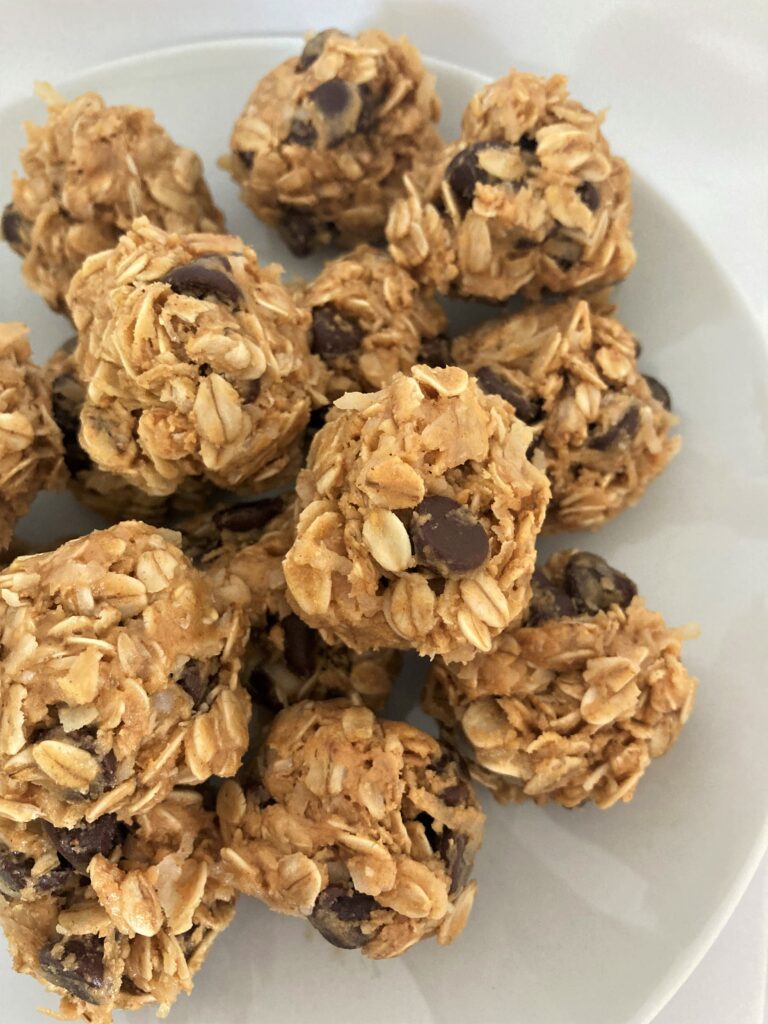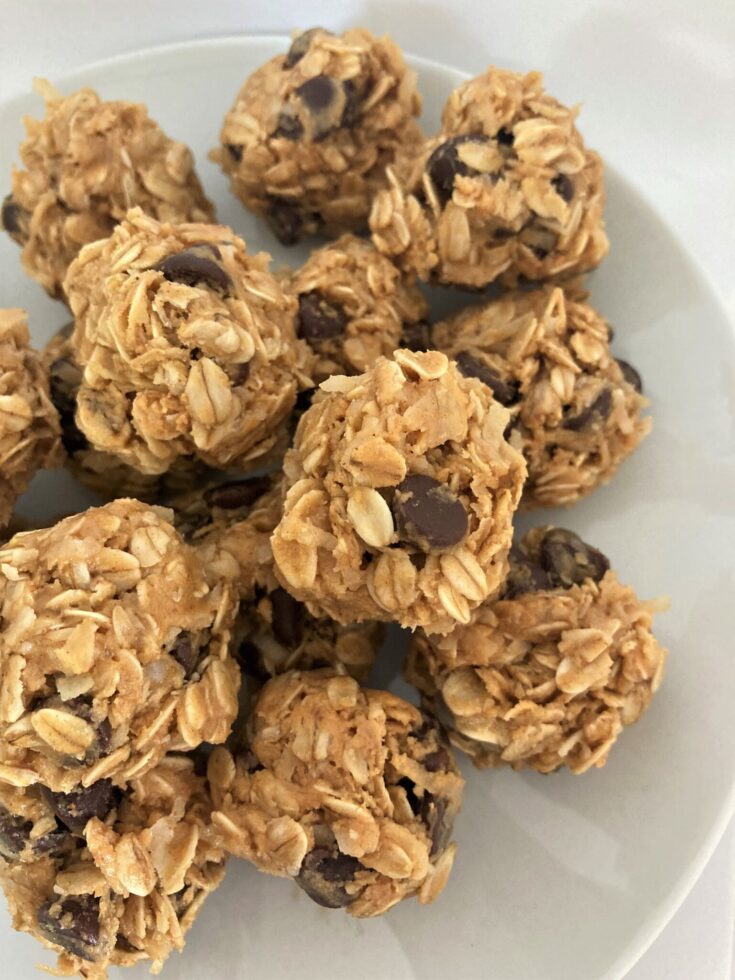 Yield: 4 dozen
No Bake 5 Ingredient Energy Bites
Prep Time: 10 minutes

Additional Time: 30 minutes

Total Time: 40 minutes
Ingredients
3 cups oats
1 cup peanut butter
1 cup coconut flakes
1 cup chocolate chips
1/2 cup honey
Instructions
In a large bowl, mix all five ingredients well.
Cover and place in the fridge for 30 min.
Roll into balls (I use a cookie scoop to make it easier)
Store in the fridge and enjoy whenever you need a quick snack!
You may also be interested in: My Favorite Basic Muffin Recipe For Every Occasion
Thanks for stopping by the blog today!